Will Smith opens up in a new interview where he responds to Janet Hubert and all of her shade, plus, he talks about his son Jaden Smith wearing a skirt in a new ad. Get the highlights from his interview, plus the dates of Ciara's upcoming Jackie Tour inside….
Hollywood actor Will Smith is responding to Janet "Aunt Viv" Hubert. And his response might surprise you.
The Concussion star stopped by BBC Radio in London to chop it up about a number of things, including how much he respects Janet. Yes, the same Janet that dragged him and his wife Jada Pinkett Smith after they announced they would be boycotting this year's Oscar Awards.
When asked which "Aunt Viv" he preferred on his hit TV series "Fresh Prince." Will said he loved them both. Then, he started explaining just how much he loved her and why. He said,
"I think Janet Hubert Whitten brought a really powerful dignity to the show. I think she's brilliant. I think as an artist, there's so many things that she does. She sings, she dances, she's like a really powerful artist. I loved what she brought to the Fresh Prince."
It seems he has no hard feelings against her. She on the other hand….
Also during the interview, the 47-year-old actor addressed his 17-year-old son Jaden Smith posing in a new Louis Vuitton womenswear ad wearing a skirt. He said,
"Jaden is 100% FEARLESS. He will do anything. As a parent its scary, but he is willing to live and die by his own artistic decisions. He just doesn't concern himself with what other people say."
Well there you have it. Jaden gives zero **** what other people think.
Will then talked about his struggle with 15-year-old daughter Willow Smith and her curfew, the Oscars and doing Bad Boy 3 with Martin Lawrence.
Peep the full interview below:
Speaking of Jada...
The Magic Mike XXL star is still standing firm with her boycott of the Oscars. And now, she's speaking out on the Academy snubbing Idris Elba for his role in the Netflix original film Beasts of No Nation. TMZ photogs caught up with Jada and she had a message for those who said Beast of No Nation was to hard to watch. She said,
"Partly the reason that we have art is so that we can come out of our comfort zones and get to know about different cultures, different realities. And I must admit, Idris' performance in that movie was fantastic."
She continued,
"If we're going to have awards shows, it's not watching movies based on preference, necessarily, especially if we claim that it's about merit. But we need to watch movies because, if we're having awards shows, we have to make sure that we are committed to being inclusive to everything."
Interesting. Do you agree with Jada?
In music news....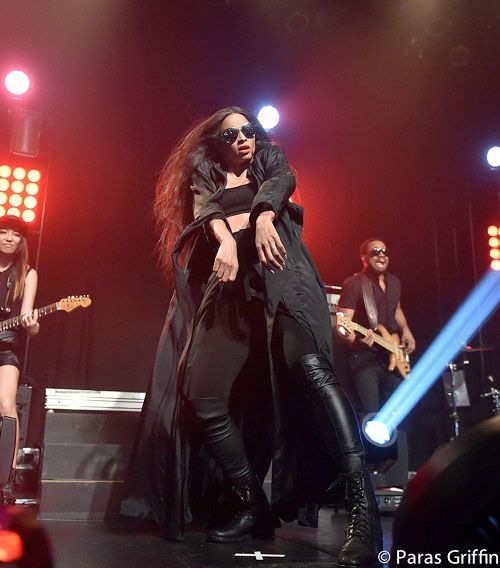 Ciara is gearing up to head back out on her JACKIE Tour. And this time she's being sponsored by TopShop, a brand she's an ambassador for.
After wrapping up the JACKIE tour last summer, CiCi is ready to burn up the stage with her dance moves for round 2. She's set to start her tour on March 30th at the House of Blues in Anaheim, California and will end it in at the House of Blues in Orlando on April 24th, hitting major cities such as Atlanta, Baltimore and Detroit in between.
Below is the full list of dates: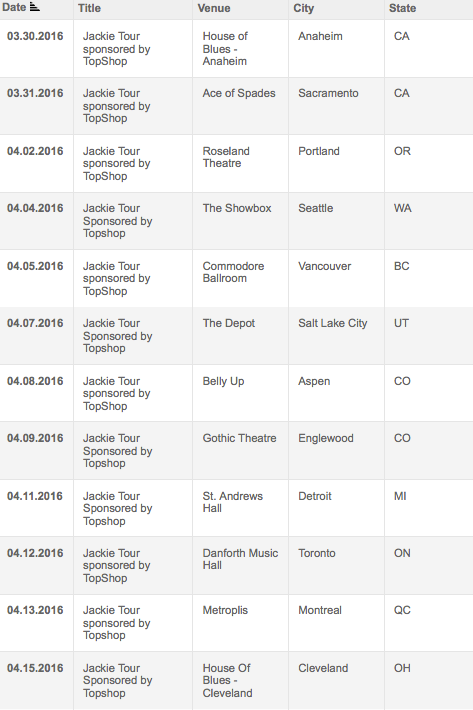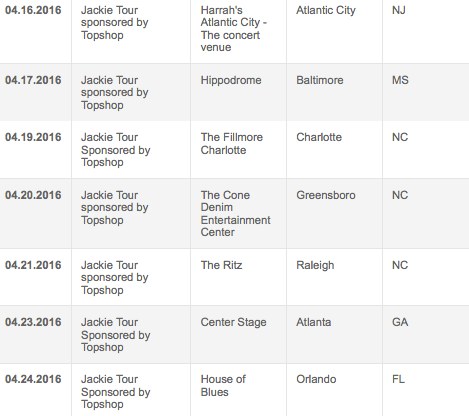 Tickets are on sale now.
Photos: Getty/Paras Griffin