NBA MVP LeBron James treated his family to a lovely day out in Miami recently.  See pics inside and photos of Beyonce and Jay-Z's family arriving for her first Mother's Day....
Lebron James, fiancee Savannah Brinson and their family were seen enjoying the day before Mother's Day in Miami, FL recently.
Lebron recently accepted his third NBA MVP trophy.  Though he was pleased, he said, 
"Heat nation, we have a bigger goal.  This is very overwhelming to me as an individual award. But this is not the award I want, ultimately. I want that championship. That's all that matters to me."
I bet his sons and their friends are so proud of LeBron!
And Beyonce celebrated her first Mother's Day...........
Jay's mother, Gloria Carter, was seen greeting family members outside the couple's apartment yesterday.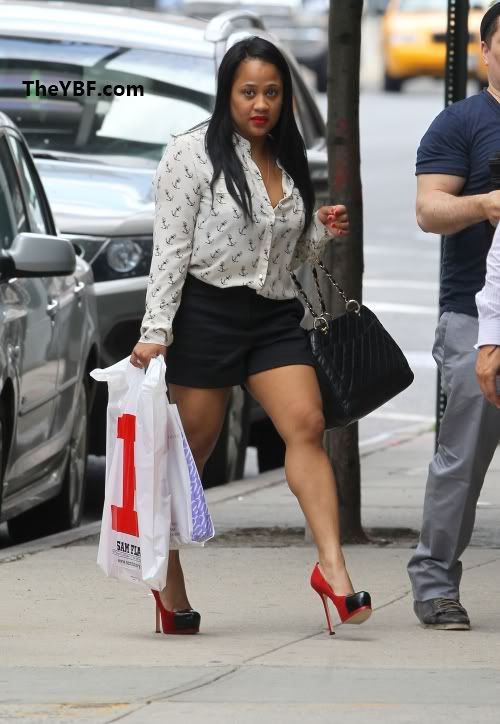 And cousin Angie Beyince rocked some killer stilettos as she made her way inside.
Upstairs, Miss Tina was deep in the pots as she told Us Weekly last week, 'We're all going to be together. We're excited because it's Beyoncé's first Mother's Day. 'I'm hoping to cook! I want to cook. My traditional soul food and maybe gumbo. That's my favorite dish!'
And other family members like sis Solange (in Azzedine Alaïa Studded Suede Flat Sandals) were all spotted carrying gifts and food up to Bey and Jay's apartment. 
BONUS:
Bey posted this gorgeous flick of Miss Tina!  We know how much she truly loves her as she expressed herself n an open letter to Tina recently.  
Photos via Thornton/Bosch/INFphoto.com/Splash