The Super Bowl halftime performance was everything we thought it would be...and more.  Re-live Beyoncé flawlessness inside from the black power steez to the epic performance with Coldplay and Bruno Mars...
Still recovering from last night's Pepsi Halftime Show at Super Bowl 50?  Beyoncé effortlessly took over the internets and got everyone into Formation, as expected, and here's why.
While this was Coldplay's halftime show (and we loved their set too), Mrs. Carter and even Bruno Mars arguably stole the show at Super Bowl 50.
While incorporating past Superbowl halftime show aspects into last night's show in celebration of the 50th anniversary, Beyoncé gave a salute to Michael Jackson's '93 halftime show performance.  Loves it!
Bey's stylist Marni Senofonte told Essence about her look, comprised of a D Squared designed jacket and harness, an Ashton Michael bodysuit and Louboutin boots, saying:
When Michael Jackson performed at SuperBowl on January 31, 1993, he wore a jacket and harness. Beyoncé wanted to pay homage to Michael. She has always said he is her biggest music influence and Michael's halftime performance marked a change in global interest for the halftime show.
Nice!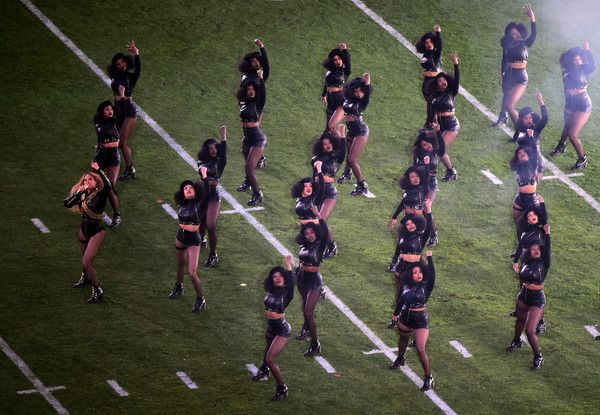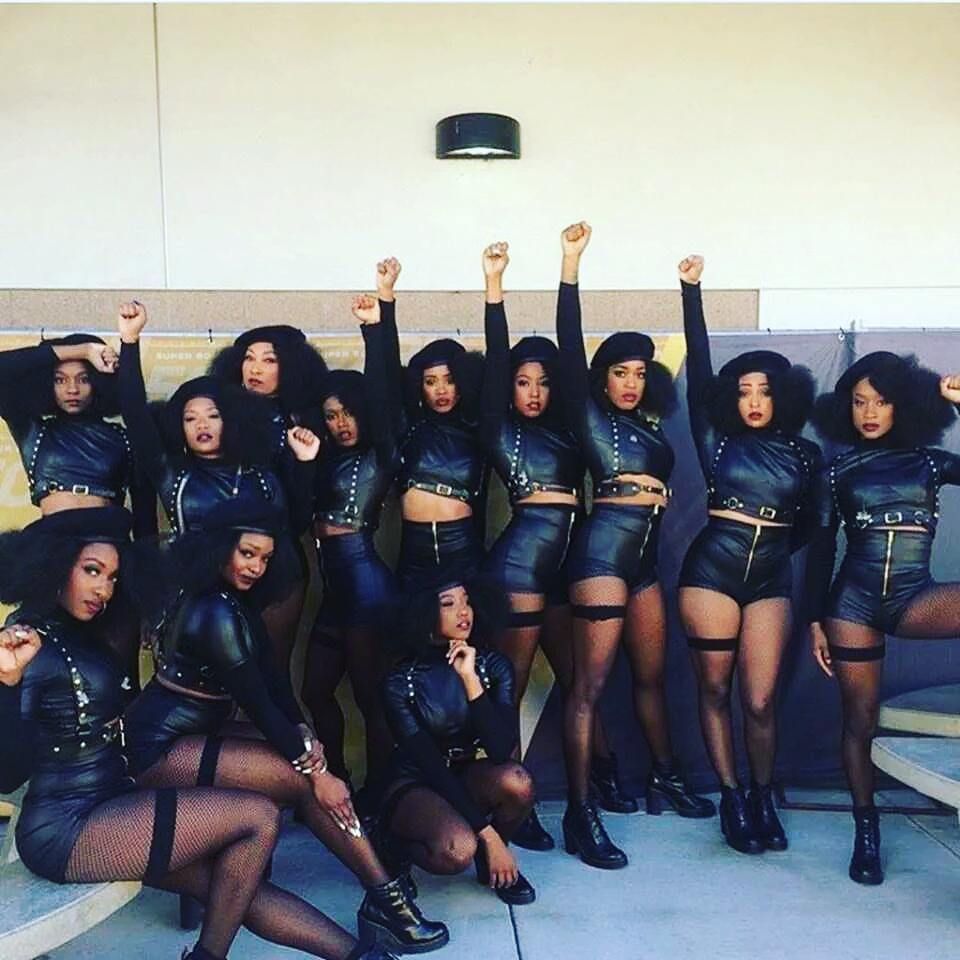 And let's not forget those dancer Black Panther-inspired uniforms, designed by Marni herself with Zana Bayne harnesses and Doc Martens.  The compelling fact this all went down during Black History month isn't lost on us.
Marni explained why Beyoncé chose the black power steez:
It was important to her to honor the beauty of strong Black women and celebrate the unity that fuels their power. One of the best examples of that is the image of the female Black Panther. The women of the Black Panther Party created a sisterhood and worked right alongside their men fighting police brutality and creating community social programs. That they started here in the Bay Area, where the SuperBowl is being held this year, was not lost on her. And they made a fashion statement with natural afros, black leather jackets and black pant suits. That image of women in leadership roles; believing they are a vital part of the struggle is undeniably provocative and served as reference and reality.
Yass!
By the way, 2016 also marks the 50 year anniversary since the Black Panthers FORMED for the cause of fighting for justice, by any means necessary.
As for her performance itself: Unapologetic booty, dancing, and high energy.  And the vocals were on point, especially when she was talking about her negro nose and being a Texas Bama.  We're sure it gave the #BoycottBeyonce social media protestors (who call her "Formation" video "anti-police") more to gag about it.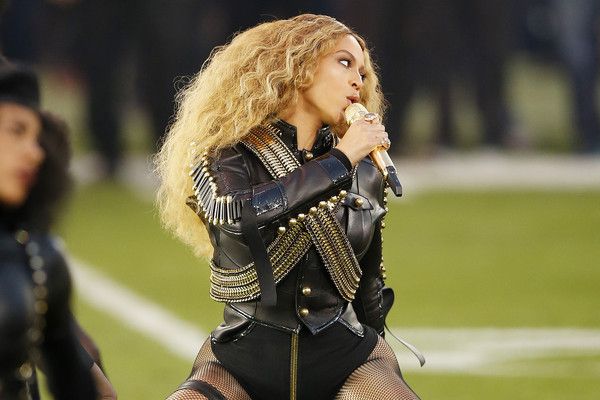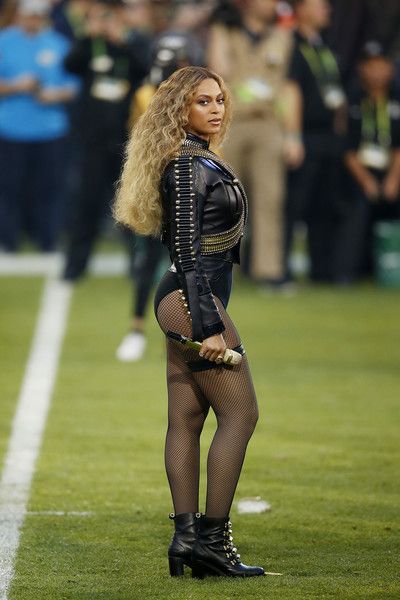 Work!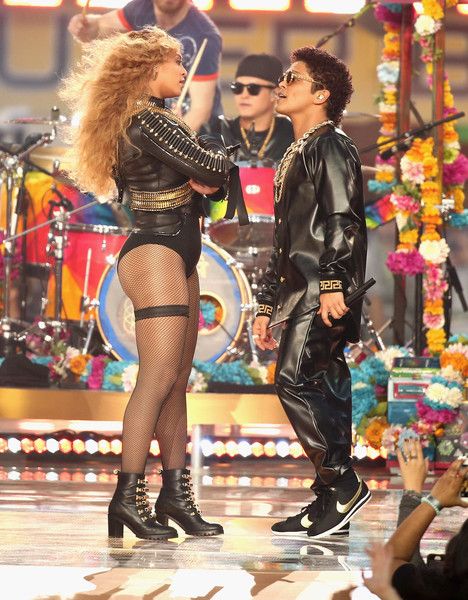 By the way, if Beyoncé and Bruno (who saluted Bay area legend MC Hammer) want to go on tour together after The Formation Tour, we're ALL THE WAY here for it.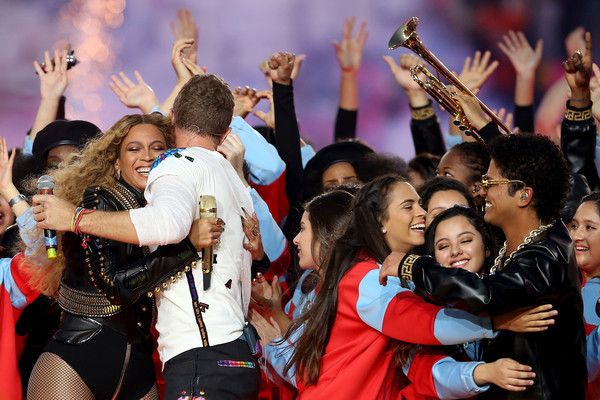 Re-live the fabness below from the marching band to the ladies getting in formation with that large X below.  Even that one tiny slip up where Bey ALMOST fell worked in her favor -- she showed wind and tight ass bodysuits will never keep a woman down.  Ha!
Check out the gallery of Bey's dress rehearsal below....
Photos: Getty/Instagram