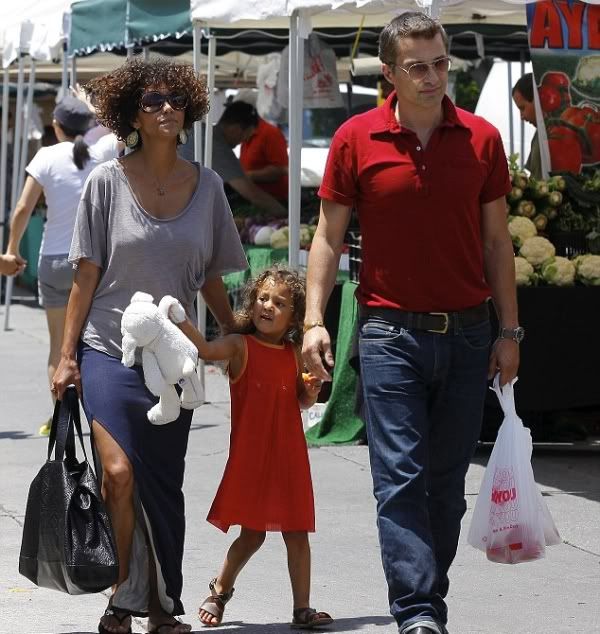 Halle Berry and Forest Whitaker both spent the day shopping and lunch in LA with their families for Mother's Day. See the candids inside...
Halle Berry spent Mother's Day with fiance Olivier Martinez and daughter Nahla in Los Angeles yesterday.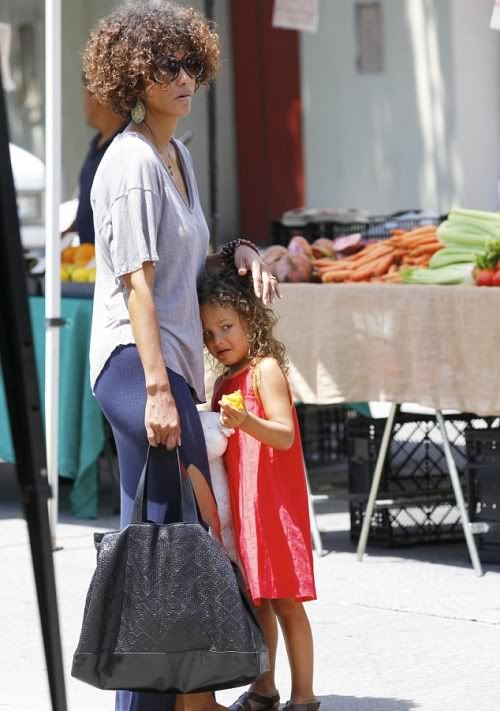 The family went to the Farmer's Market in the morning, and had lunch at Fig & Olive afterwards.
Nahla looked so happy with Olivier as she strolled along eating fruit.
Also in LA.....
Actor Forest Whitaker was seen taking his wife Keisha and daughters Sonnet and True out for lunch at Eva Restaurant.
Keisha looked fab in her Hermes belt and stilettos.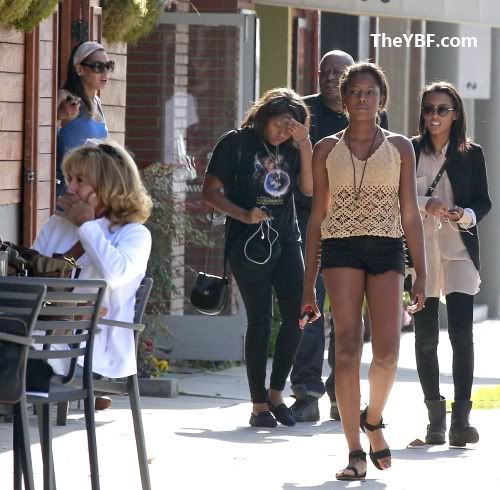 Later, the whole family went shopping at Espionage.