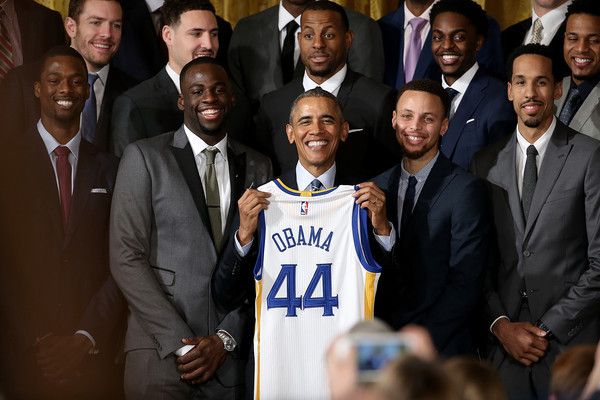 The 2015 NBA Champion Golden State Warriors made their way to the White House to celebrate their rings with President Barack Obama. Peep the presidential pics inside….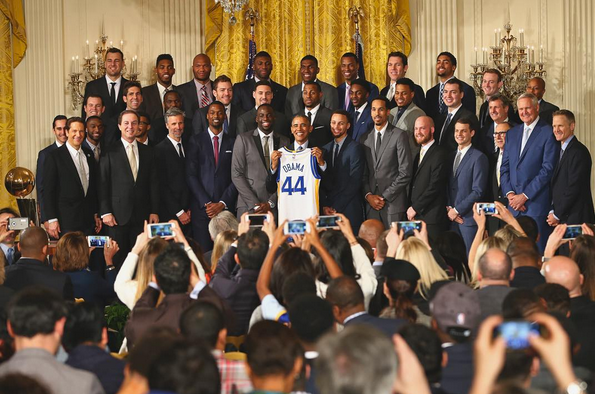 The champs are here!
The Golden State Warriors had a day to remember when they made their way to the White House yesterday to celebrate their 2015 NBA championship win with President Barack Obama. The starting five players Steph Curry, Draymond Green, Klay Thompson, Harrison Barnes, Andrew Bogut, along with their head coach Steve Kerr and their entire staff were all there to celebrate in the East Room.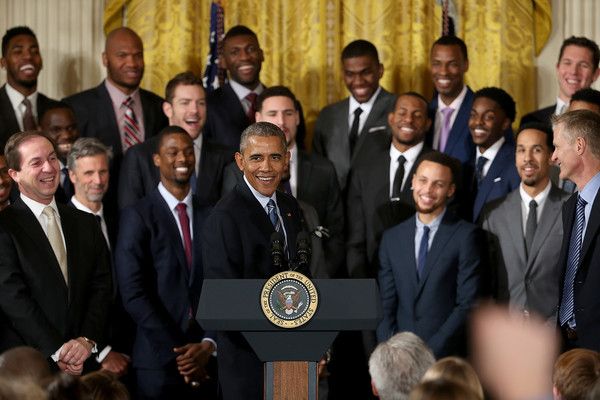 It's tradition that professional teams who win championships get recognition from the President. So today was their big day.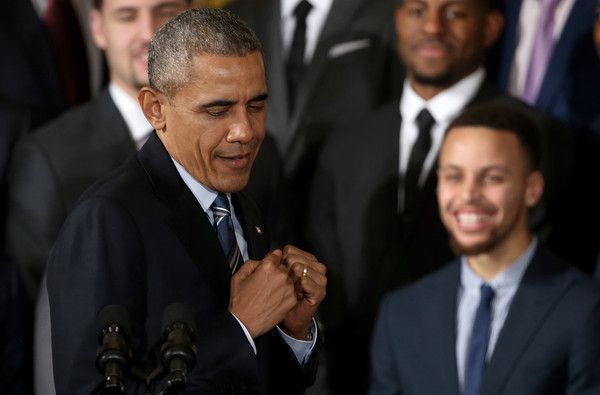 POTUS praised the guys for their commendable efforts all the while cracking jokes at their expense. He started off his speech hoping that he would meet 2015 MVP winner Steph Curry's adorable 3-year-old daughter Riley Curry. He said,
"Now, let me begin by saying I was hoping that Riley Curry would be here today to share the podium with me, but I guess I'm going to have to get media training some other day."
Ha!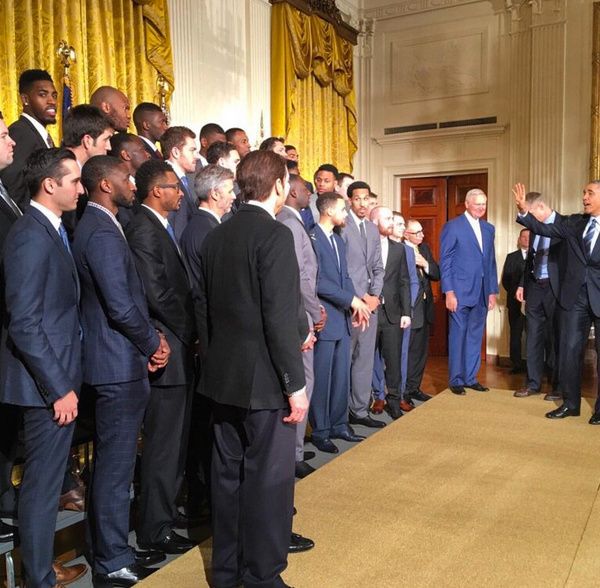 Our Commander-In-Chief then talked about his golf game with Steph over the summer where he defeated the NBA baller. He joked,
"By the way, for the record, I heard during this summer, after our golf game, that Steph was using the excuse of Secret Service being intimidating for why he lost the match. That is not the case. But he will have another opportunity."
Hilar!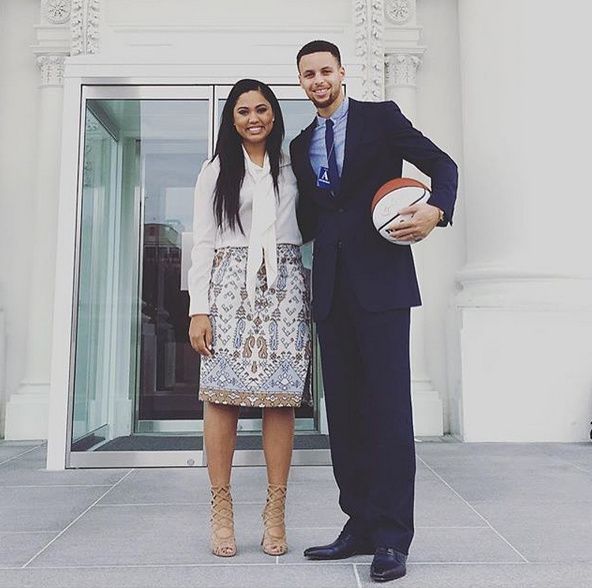 Steph brought his lovely wife Ayesha Curry along for the joyous event. Well don't they look nice!  Loving the look MRS. Chef Curry.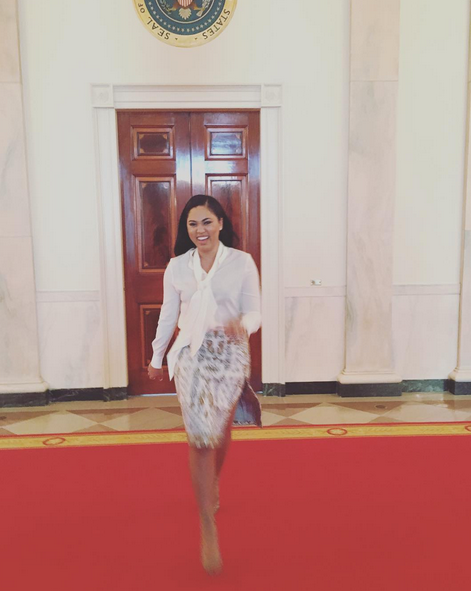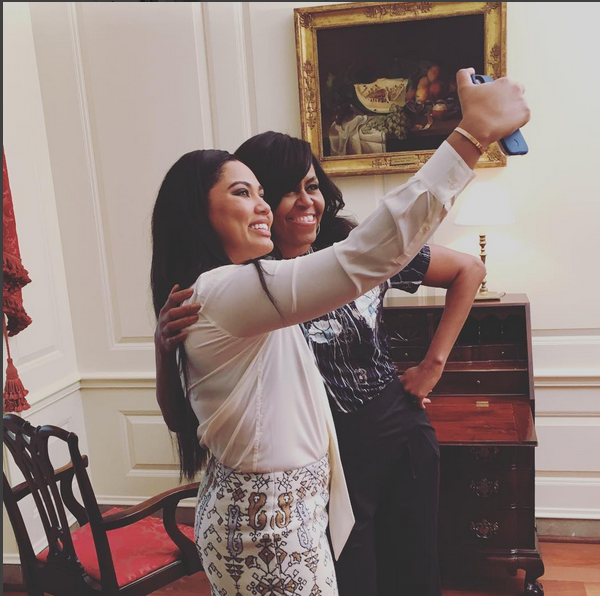 Ayesha got the chance to nab an epic selfie with our First Lady Michelle Obama. She captioned on Instagram,"The highlight of my day was taking a selfie with our FLOTUS @michelleobama ... Such a wonderful woman. I thought this picture @stephencurry30 took was cooler than the selfie"
Sweet!
POTUS and Steph shared a few laughs after the ceremony and the NBA MVP got a chance to pose it up around the White House hallways AND take over the White House's IG account for the afternoon: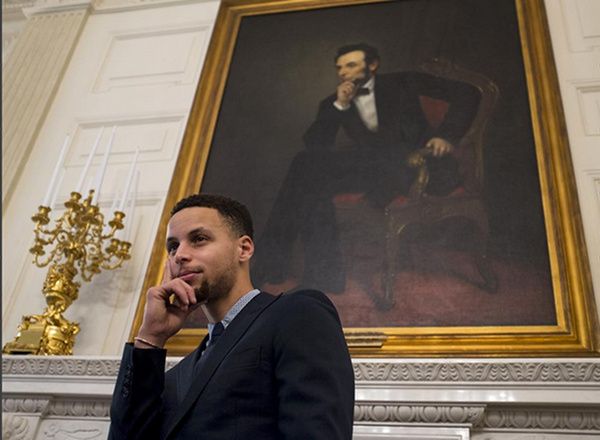 Below is a round up of flicks on social media: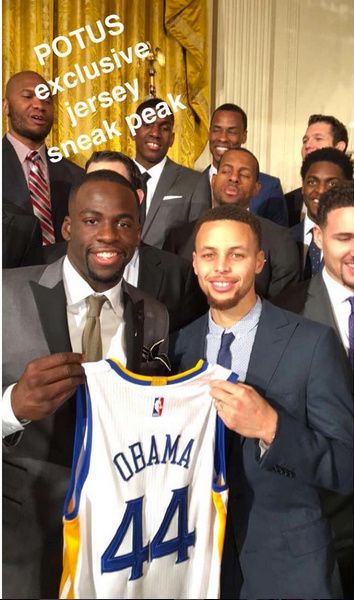 Obama was gifted a personalized jersey with the No. 44 as the 44th President of the United States: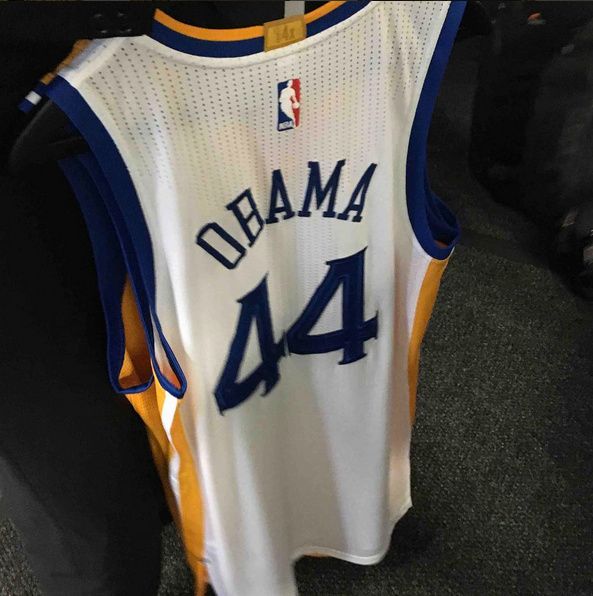 Nice!
The players then chopped it up with a few youngins who were there as part of Obama's My Brother's Keeper mentor-mentee initiative: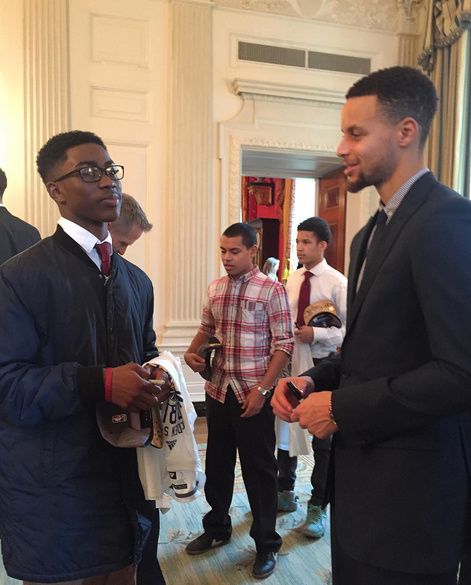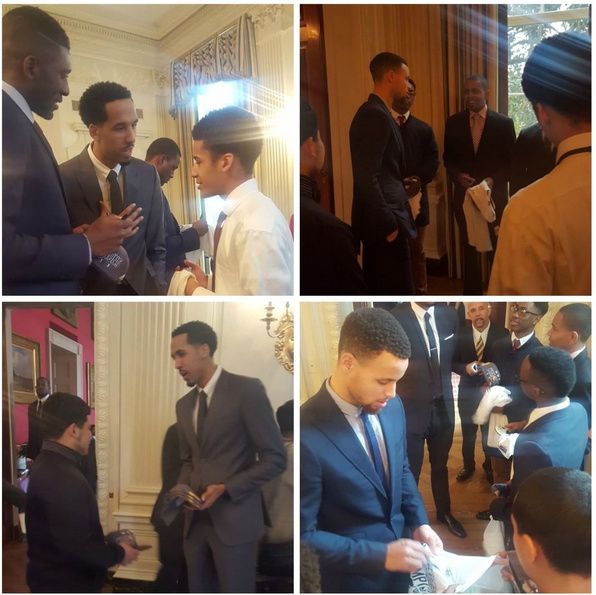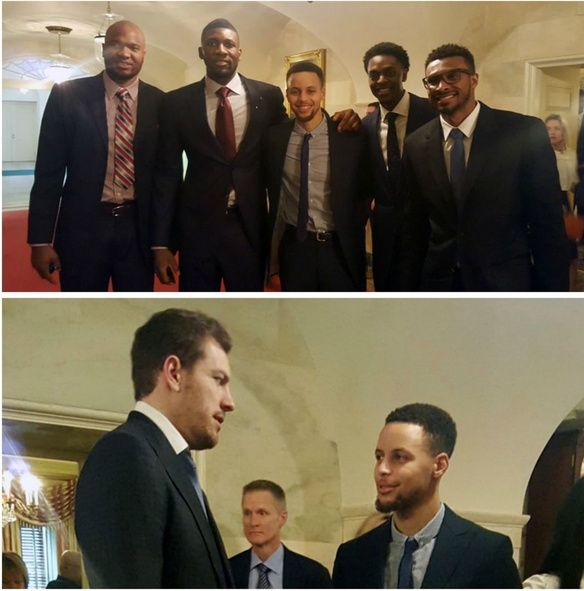 Fun times!
Peep President Obama's speech and a rundown of the Warriors' day at the White House below: 
Photos: Getty/ Warriors' IG/ White House's IG/ Steph's IG/Ayesha's IG