YBF celebs are stepping up and digging deep to help Flint residents who are currently struggling through a water crisis. Find out how The Game and Diddy are using their starpower to make a difference inside…..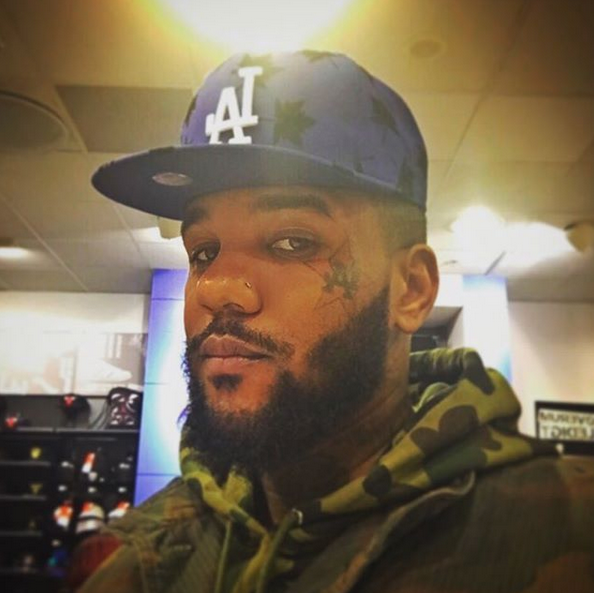 Rapper and Hip Hop mogul The Game and Diddy are joining in with Big Sean and Meek Mill to help those dealing with the water crisis in Flint, Michigan.
The Game is putting his money where his mouth is and is donating $1 million worth of bottled water to the residents in Flint. The water crisis in Flint hits close to home as he has a sister with her own kids living in Flint. So, the west coast rapper is doing something about it.
The 36-year-old rapper, who's currently touring overseas, hopped on Instagram recently to call out other celebrities who have been "pledging" to send money and/or supplies to Flint. He said he's outright donating $500,000 of his own money for bottled water for Flint and Avita Water will be donate the other $500K. He wrote:
So, I'm on tour & not in the US as I'd like to be to help with this water crisis in Flint, Michigan 1st hand.... #1 because my younger sister & her children live there & 2nd because I care..... Most of these celebs on here faking using the word "Pledge" in their so called donations are not fooling anyone !!!! The truth is the population in Flint, Michigan is about 105,000 people & it takes at least 9 bottles per person a day just to use to bathe, brush their teeth, drink & cook with... So on behalf my charity @TheRobinHoodProject I am donating $1,000,000 in water bottles.... $500,000 coming out of my own pocket (which is everything I've made on tour up to this point) & the other 1/2 being met by @AvitaWater & the 1st drop is being made TODAY 1pm eastern time at "Food Bank East Michigan" 2300 Lapeer Road flint Michigan 48503 & the 1st drop will be 1400 cases of water equaling about 33,000 bottles today & everyday that follows until 1,000,000 bottles of water are dropped !!!! To those who think it's easy getting this water to Flint, it's not so the people who are PLEDGING they are, show us.. We want proof !!! Stop using others tragedies for your own celebrity gain... You're not fooling ANYONE ! I seen @Madonna & @JimmyFallon's $10,000 donations... that's cute, but not nearly enough.... So I challenge both & anyone else in the world to match me & DONATE $1,000,000 in bottled water to Flint, Michigan & we want proof, shipping order receipts, bank wire receipts, pictures etc........... No more pretending to give a fuck..... I donate money all the time & it comes out of my pocket, out of my bank account & never once have I written anything off on my taxes because that's not why I do it !!!!!!!! So, if any other celebrity wants to MATCH MY MILLION here's the site where you can donate http://selfmadefoundation.org or pick your own.. JUST MAKE SURE THE WATER ACTUALLY GETS TO THE PEOPLE WHO NEED IT !! & I don't wanna see anyone else using the word "PLEDGE" in their donation or press release because we all know that that means.... "YOU JUST TALKING & TRYING TO MAKE YOURSELF LOOK LIKE A HUMANITARIAN" !!! #WaterForFlint #TheRobinHoodProject #AvitaH20Corp #SelfmadeFoundation
And so you know its real, Game posted up a screenshot of his receipt where he wired $500K to his Robin Hood Project Foundation, which is where he's making the donation through: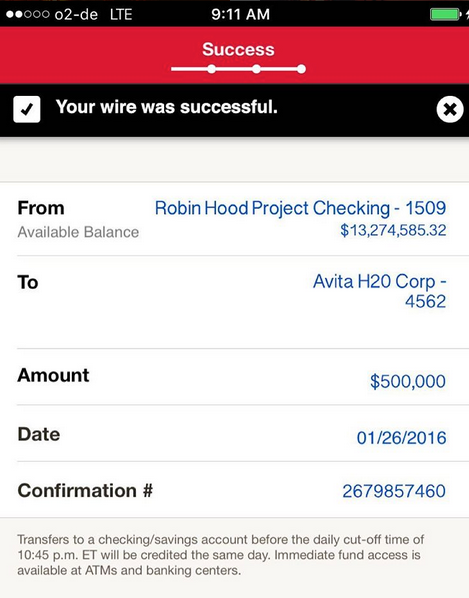 Sweet!
Another YBF celeb giving back....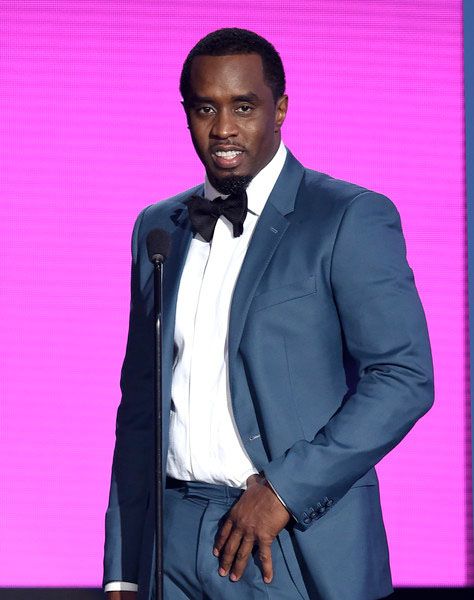 Hip Hop mogul Diddy is using his star power to help the people of Flint. Diddy and Mark Wahlberg, who co-own a bottled water company called AQUAhydrate, will be donating 1 million bottles of water to the residents in Flint. Nice!
Not only that, the company will reportedly send more cases to Flint until the water crisis is fixed.
Detroit rapper Eminem also tweeted:
Proud to support efforts of @AQUAhydrate in the million bottle water donation for people in Flint. More to come.
Nice!
Photos: Getty/Game's IG