TV personality Emily B chatted exclusively with TheYBF.com about navigating motherhood (and her new clothing line) while being a reality star...just in time for Mother's Day.  You might say she's inadvertently teaching her daughter some sketchy things about self respect as it relates to relationships with men...but Emily has a different take.
Get her nuggets of wisdom about how she keeps her teen daughter from doing foolish activities on social networks, why she will never fight on TV & what she teaches her kids about relationships...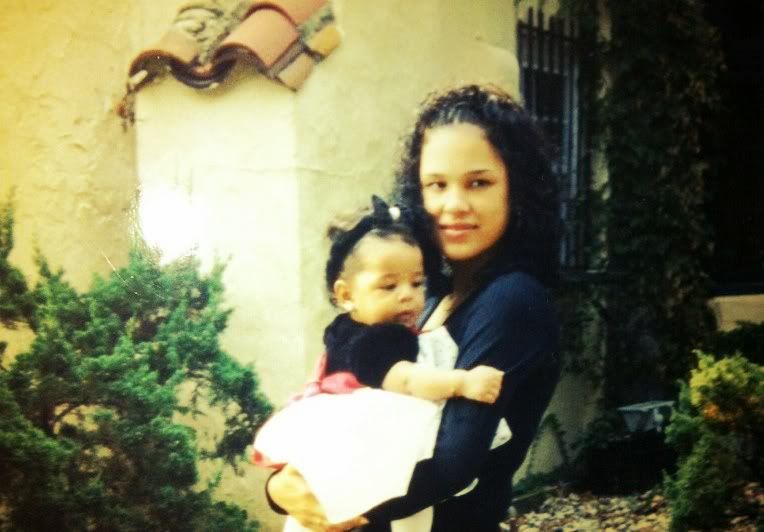 Stylist Emily Bustamante, the mother of fourteen-year old Taina (pictured above as a baby) and four-year-old son Johan, quickly rose to reality stardom as the girlfriend of rapper Fabolous on two seasons of VH1's "Love & Hip Hop".  Now, as she juggles fame, career and motherhood, she offered nuggets of wisdom to TheYBF.com about what she's learned along the way. 
On what she tells her teen daughter about fame and social networking
"You know what, I think she has learned so much from me and my experience that I don't have to tell her anything.  I would let her judge for herself and make her own decisions, she's a smart girl.  She's not even famous and she's already felt the sting.  I allowed her to get a on social networking site with Instagram and already she has 10,000 followers.  She already feels judged and there are people stealing her pictures. She told me, 'Mommy, I don't know how you do it....I want to delete my Instagram because I don't like people in my business.'  I just teach her to not let other people's opinions determine who she is or can be."
On how women should carry themselves as an example to their daughters
"There are a lot of women who fight on television and I promised myself that I would never do that.  My advice to women who are put in bad situations in front of their kids is to shut down!  You don't have to participate in the madness."
On how she gets her children's respect

"One thing I teach my daughter is to have patience.  I'm always calm and I speak to my kids in a calm tone.  I never raise my voice to my daughter.  Once you raise your voice, kids stop listening.  If I ever need to raise my voice, my kids know I mean business."
On what she loves most about being a mother
"It's my motivation, my kids are everything.  I don't know what I would do without them.  I wake up every morning and take my kids to school and try to remain normal.  I love being a part of their life.  I don't need anything else but my kids."
On the hardest part about being a mother
"The hardest thing for me is always thinking that my daughter will make the same mistakes as me.  I got pregnant at 16 and sometimes I'm always comparing her life to mine.  I had to realize that she's not me.  She's a different girl and I have to know just because I did it, doesn't mean she will do it.  I tell her, don't be like me.....be better than me."
On instilling faith in the kids

"As a parent, you should have a foundation in your home and that includes the fear of God." 
On handling peer pressure 
"When it comes to peer pressure, teach your kids to be leaders not followers and don't let them fall into the trap of comparing themselves to other kids."
On navigating the hard task of communication with teen daughters

"I always tell my daughter that if she needs anyone to talk to that she should come to me.  There is nothing you're going through that I haven't experienced because I have been through it all!"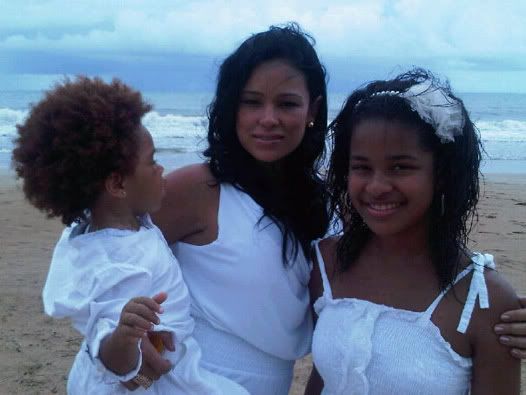 Emily told us that it's ironic that she sees herself evolving into her own mother.
"Everything I hated growing up that I heard my mom say...now I understand.  My mother would always say, 'I'm not your friend I'm your mother.'  And that's one thing I tell my daughter all the time."  
So what's next for Emily B? She previously confirmed she is not returning to "Love & Hip Hop."  But she's got her own clothing line project in the works.
"Right now I'm working on a womenswear line call Emily B.  It's gonna be fun and affordable and trendy.  At the same time, it's going to be sexy and classy.  It's my baby right now.  I'm also looking at doing a menswear line as well because men's fashion is my passion.  Really....I love to style men." 
Looking forward to seeing it Em!