The Panthers just went all the way to the Superbowl.  And it's a really big deal for YBF QB Cam Newton and the whole team.  Find out why inside...
Since QBs like Tom Brady and Peyton Manning get unapologetically showered with praise, all while Cam Newton tends to get shade and hate from THEY (and we have a good idea as to why), we've got a few reasons why THEY should stop hating and start taking notes.
Sunday night, Cam Newton led the 17-1 Panthers to the SuperBowl after smashing the Cardinals and making it look like a cake walk.  Oh, and the squad looked like they had a BLAST while doing it:
Before the whole team started dabbin' all over the sidelines toward the end of the game, they handed out plenty of game balls to the kiddies thanks to the nonstop TDs.  Thanks to good leadership from #1, the team (find out more about them HERE) looks good as a unit and it shows every weekend.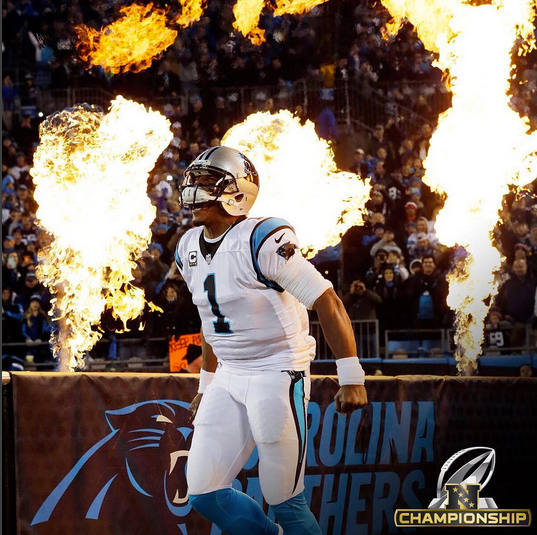 Carolina is making history with their second NFC Championship in the team's existence.  Cam has also already been named the NFL's MVP by the Pro Football Writers of America.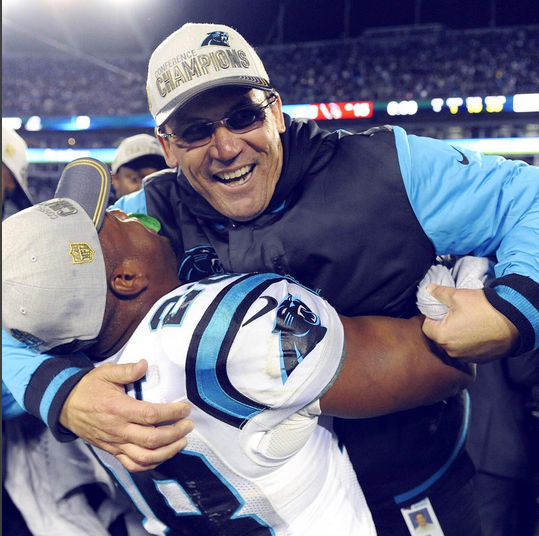 Even Coach Ron Rivera is on his way to make history as only the second Latino NFL head coach to win the Superbowl.
The Panthers even have celebs like Stephen Curry and Carolina native Fantasia fanning out on the 'Gram.
And then there's this:
Cam's sexy new PowerBeats commercial  Yes, he's mostly shirtless. 
Won't HE do it?!
The Panthers will duke it out against Peyton Manning and the Broncos at Super Bowl 50 on February 7th .
Photos: Instagram