EJ Johnson is back on the Beverly Hills streets to film the new season of E!'s "Rich Kids."  With his fur.  Get all his snatched-ness inside...
Serrrrrve EJ!  "Rich Kids of Beverly Hills" is gearing up to return to E! with a new season.  And it looks like EJ is back to bless our fave guilty pleasure.
When he's not spilling tea about how NBA baller turned NBA head coach Jason Kidd's oldest son has been trying to date him, he's hitting the streets with his credit cards and his co-stars.
He was spotted out and about with co-star and billionairess Dorothy Wang yesterday working the streets and hitting up Chanel.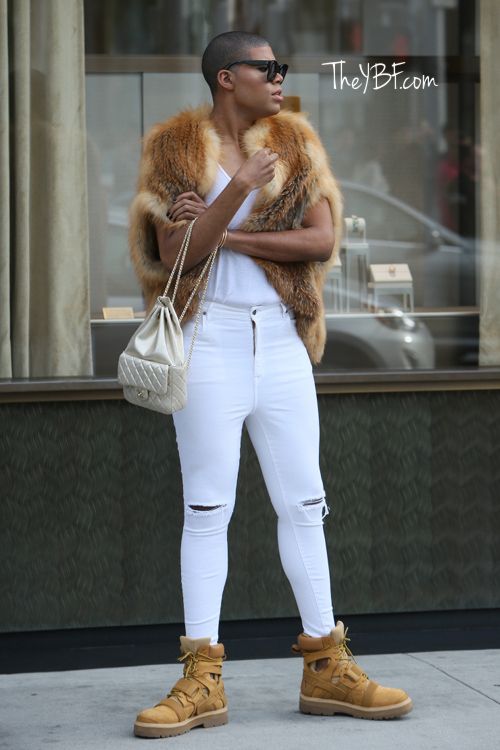 Rarely do we see him in any color but black, but he's working this nude and white out.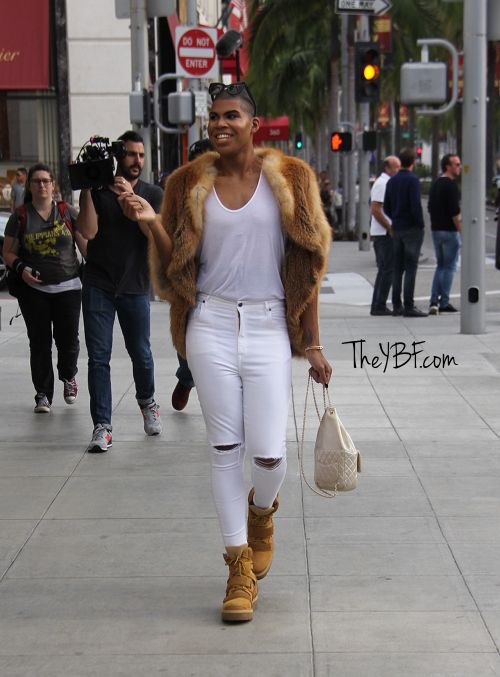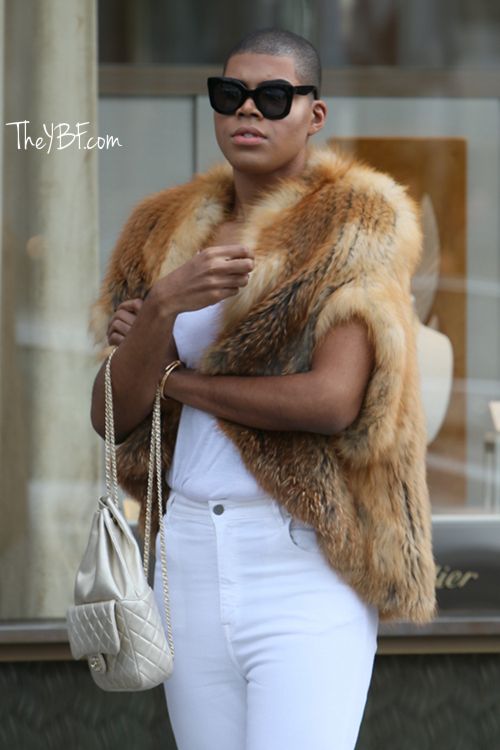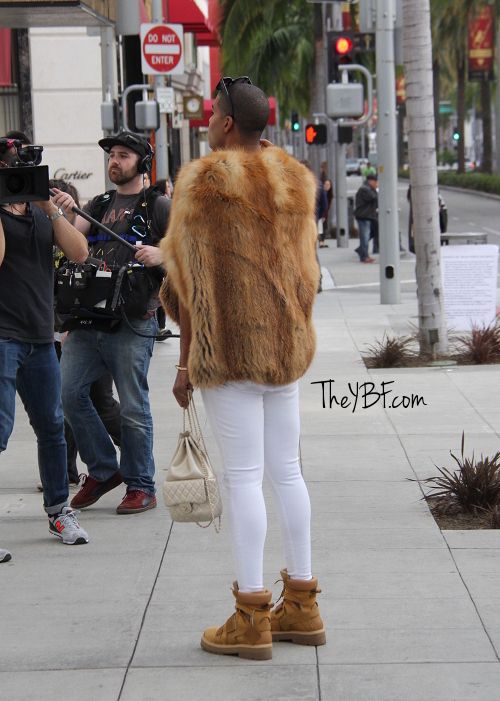 Season for of the show premieres some time this year.
Photos: WENN/Splash