"Love & Hip Hop: New York" star Tara Wallace is good and pregnant with her third baby. And she's showing off her growing baby bump in a brand new photoshoot that we exclusively got our hands on. Check out her new pregnancy shoot and the sex of her baby with Peter Gunz inside…
While some folks may have an issue with "LAHH: NY" star Tara Wallace getting pregnant again by Peter Gunz, who's still married to co-star Amina Buddafly, she's unbothered by the criticism.
Tara exclusively tells TheYBF.com she's living in a no-judgment zone and has no regrets about having another child by Peter.
"Maya Angelou wrote 'A woman always has the right to change her mind,' and in that moment I changed mine!," she tells TheYBF.com."I'm only obligated to be true to me and what I have created. I have always remained true to all that I have said and still don't judge myself in my journey!"
Well there you have it.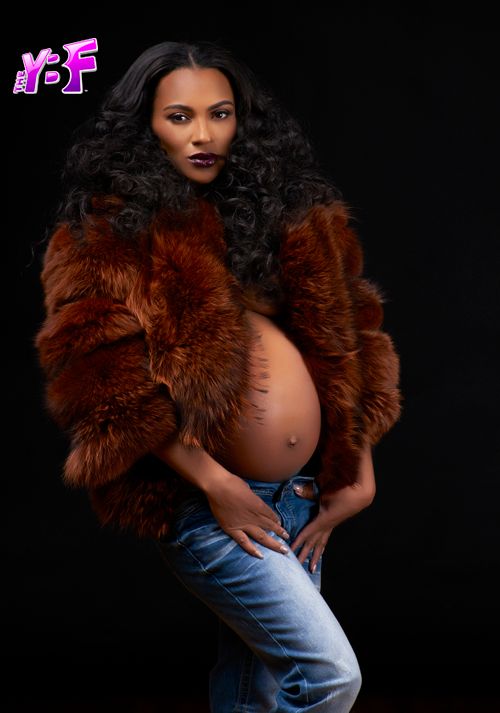 In a brand new pregnancy shoot, the soon-to-be mom-of-three glams it up in a few different looks to celebrate the coming birth of her new bundle of joy. In one of the pictorials, the Jackson State University alum shows off her growing baby bump wearing nothing but a cognac cropped fur coat and bleached faded straight leg jeans. The vampy lip and long, curly tresses finished the look.
In a few lighter photos, the budding actress pushed a vintage baby carriage along in a colorful number with her baby bump on display: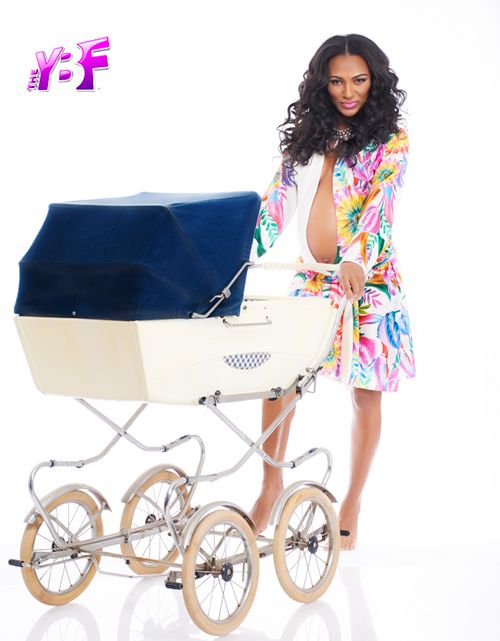 She also rocked a silk floral lavender trimmed robe while cradling her belly:
Nice shoot.
As for the sex of the baby...
Tara sat down for an interview on ESSENCE Live where she mistakenly reveals the sex of her baby, three days after revealing she was pregnant by Peter Gunz. Tara and Peter will be welcoming another baby boy who will join his big brothers Jamison and Kaz. This makes baby #9 for Peter who had his last child, a baby girl named Cori, with his wife Amina Buddafly in 2014.
While talking about her baby, Tara slips up and says "he," mistakenly disclosing the sex. She announces she has a name picked out already, but we'll have to wait a while before she gives it up. Peep the clip above.
Photos: Oz Reale