Kanye West called up Swizz Beatz and Kendrick Lamar for a studio session last night to finish up his forthcoming album SWISH. Peep their studio pics and check out T-Pain and Young Money singer Shanell's new video "I Can Be Your Stripper" inside…
Kanye West doesn't tweet much, but he gave his fans a treat last night, posting a few studio session pics to his Twitter account.
'Ye is steadily working on his upcoming album SWISH, set to drop February 11th (during NY Fashion Week). And last night's session included a few of his celebrity friends.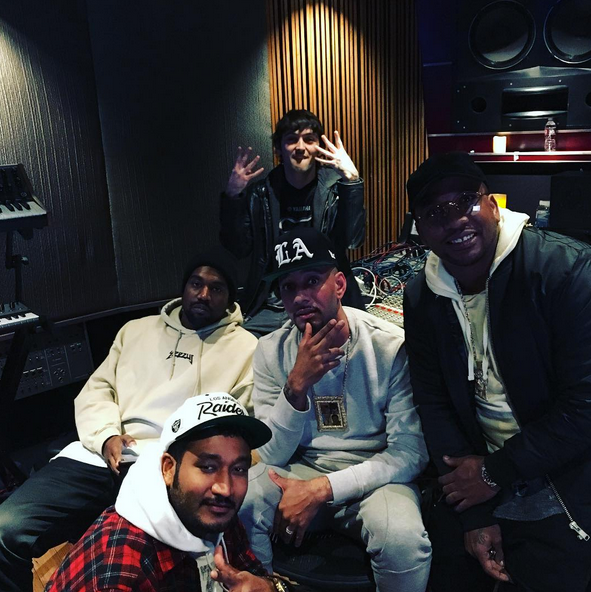 Superproducer Swizz Beatz, west coast rapper Kendrick Lamar and a few of his G.O.O.D. family, including CyHi the Prynce and Don C, were in the studio giving Yeezy the good vibes he needed to finish up his new LP.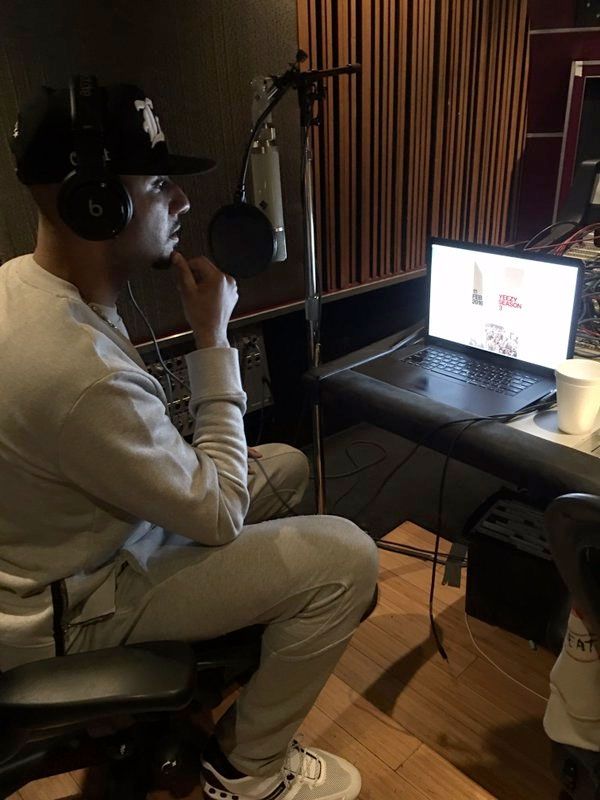 Swizz also posted up a few flicks, captioning the picture of himself and 'Ye (atop), "#Realfriends MR West & Mr Dean #vibes #goodtimes #goodvibes"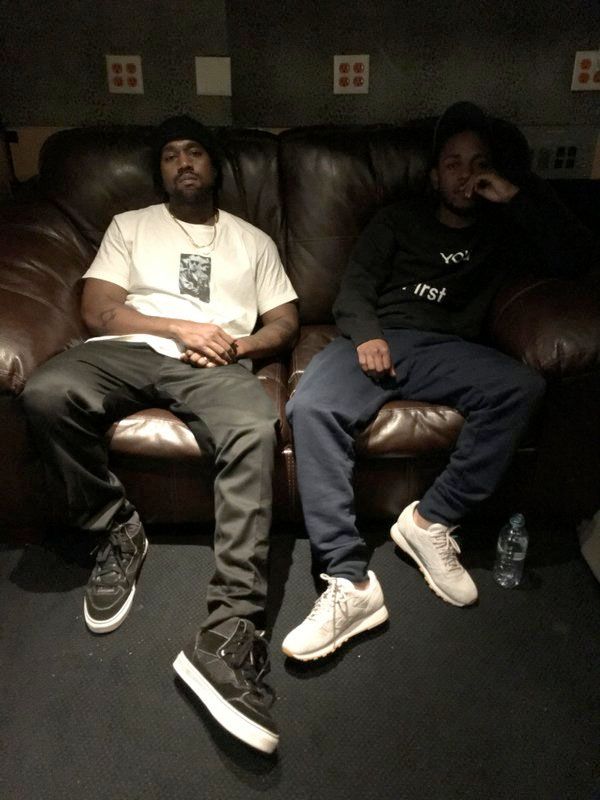 Yeezy and Kendrick, who drops some bars on Yeezy's recently released track "No More Parties In L.A.," hung out on the couch before getting in the booth. The "Bound 2" rapper captioned the pic, "We just wanna thank Madlib for these 6 beat CDs he sent over #scary"
With Kanye's new album dropping during NYFW, there's talk he might also release the third season of his Yeezy collection simultaneously with his album. We're sure 'Ye has something huge planned for the album release, which is the follow-up to his 2013 YEEZUS LP.
Mark your calendars...Feb. 11th is the date. 
In a new video...
T-Pain and Young Money singer Shanell have joined forces on a new track titled "I Can Be Your Stripper," the lead track off of her new mixtape, 88 Keyz, that was released earlier this week.
In a press release, Shanell explains the inspiration behind the track saying, "'I Can Be Your Stripper' is a fun, sexy song I wrote that women who don't strip can dance to without feeling disrespected. It gives them a chance to own their sexuality in the beat and display it for that special someone (or themselves) where and whenever the mood strikes." Well alright.

Ladies, tap into your inner stripper and check out the new visuals above.
Photos: Kanye's IG/Swizz's IG