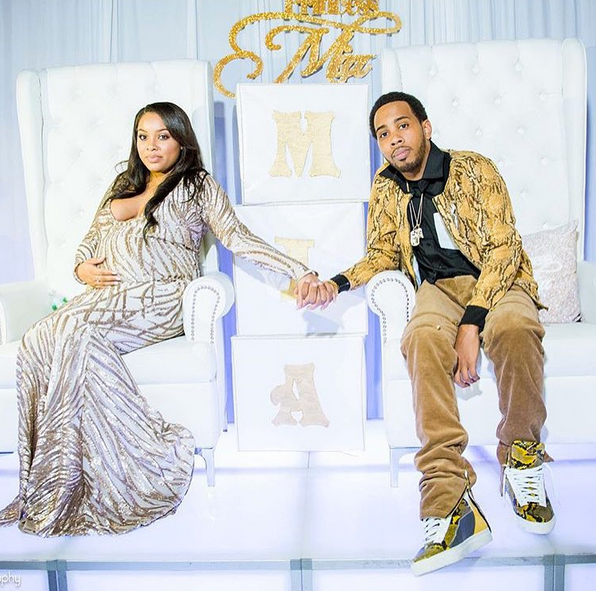 JoJo Simmons, his girlfriend TaniceAmira and the Simmons Clan had some fun celebrating the new baby girl who will be joining the family soon. Come inside to see flicks from the baby's royal themed shower and flicks of LeToya Luckett celebrating at her fiance Rob Hill Sr.'s son's 8th birthday bash inside….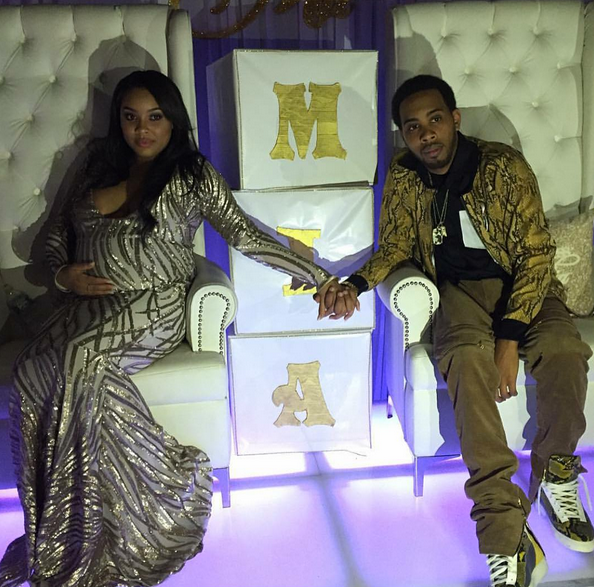 A new baby will be joining the Simmons Family soon!
JoJo Simmons and his makeup artist girlfriend Tanice Amira are expecting a baby girl in February. So, the soon-to-be parents threw a royal themed baby shower over the weekend. And the Simmons family came out to celebrate.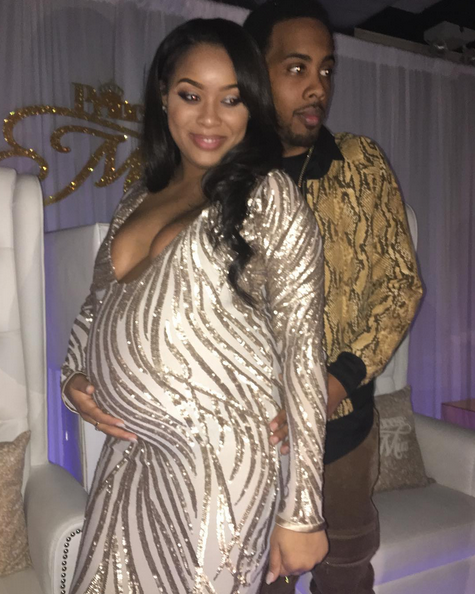 The couple of five-years made the announcement that they were expecting back in September on JoJo's 26th birthday. Now, they're just patiently waiting for baby Princess Mia Kaylee to make her grand entrance into the world.
At the shower, Tanice showed off her growing baby belly in a sparkly gold plunging gown.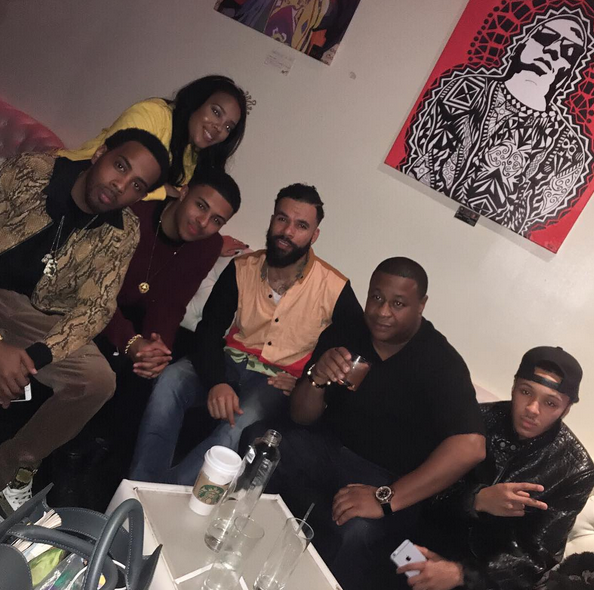 JoJo's siblings Angela Simmons, Diggy Simmons and Russy Simmons, along with other family members, came out to celebrate their niece's arrival.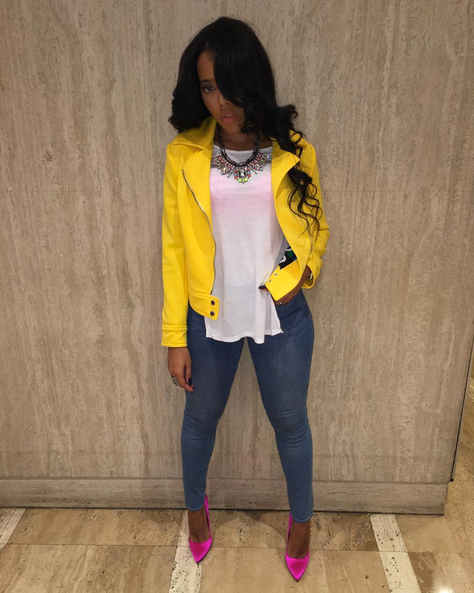 We're loving the "Growing Up Hip Hop" star's colorful look for the afternoon.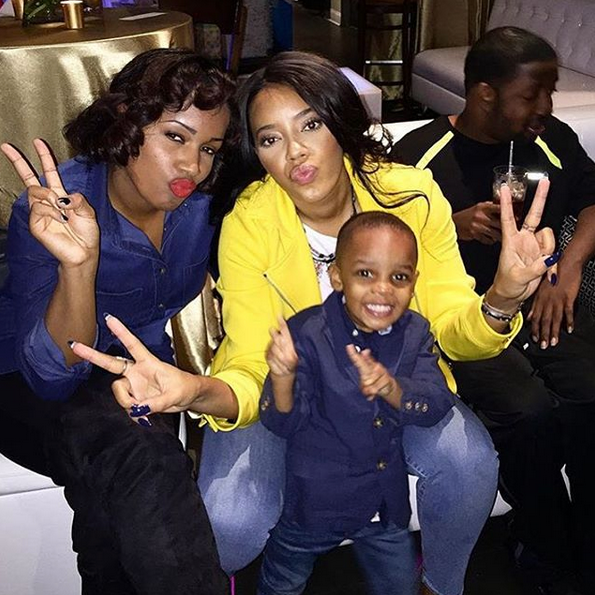 Ang had some fun snapping pics with a few of her family members.
Princess Mia's cake was amazing. It was in the shape of a mini throne, fit for a princess. Cute.
Big sister Vanessa Simmons was unable to attend, but she sent her love via Instagram. She said, "Congratulations @jojo_simmons and @tanice___amira on the soon arrival of my Niece Mia Kaylee!! So sad to have missed out on the baby shower today. I cannot wait to meet my niece!"
We noticed we didn't come across any pictures of his dad Rev. Run and step-mom Justine Simmons at the party, but there were plenty of family members to help them celebrate.
JoJo and fam had some fun in the photobooth: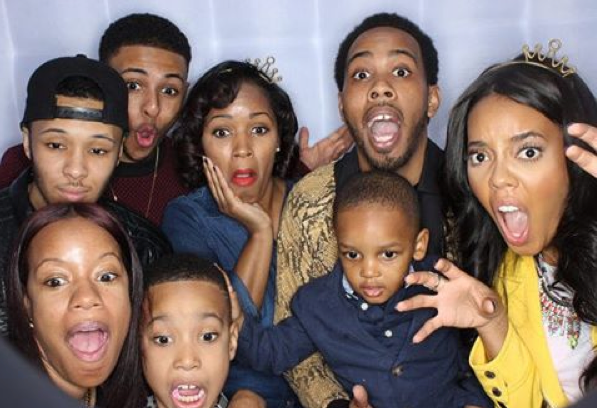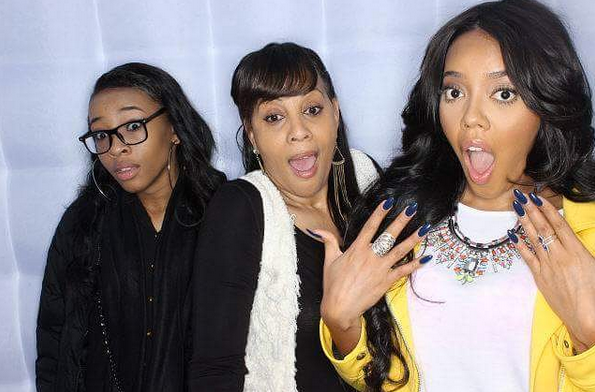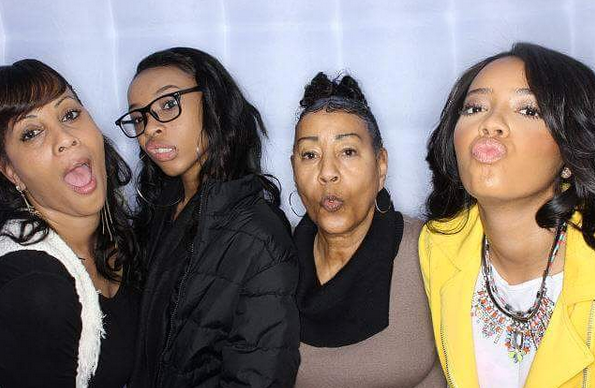 JoJo's mom Valerie Vaughn, his little sister Monet and his grandmother took plenty of pictures for baby Mia.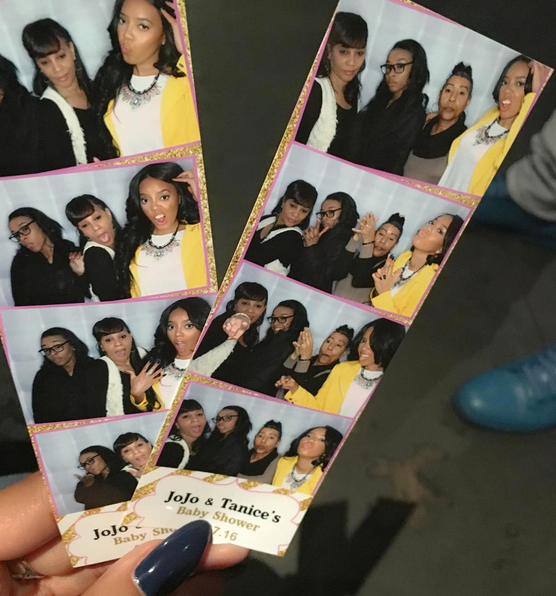 And the parents-to-be joined in on the fun as well:
Fun times and CONGRATS again to the couple!
At another party....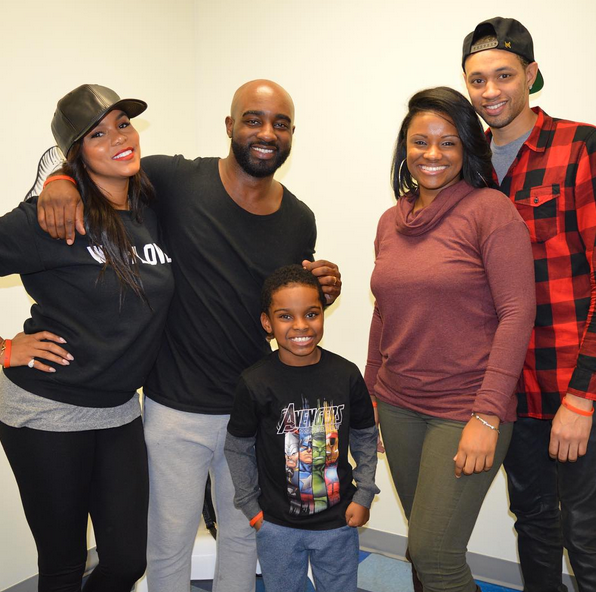 Fresh from a #BAEcation, LeToya Luckett joined her fiancé Rob Hill Sr. to celebrate his son Rob "King" Hill Jr.'s 8th birthday yesterday.
The former Destiny's Child singer shared a snap on Instagram giving props to her beau and son's mother, captioning, "Celebrating the king last night. This little one is blessed to be surrounded by so much love. Hats off to @robhillsr & his lovely mom for doing such a WONDERFUL job in raising him to be such a great kid! #thekingsbirthday".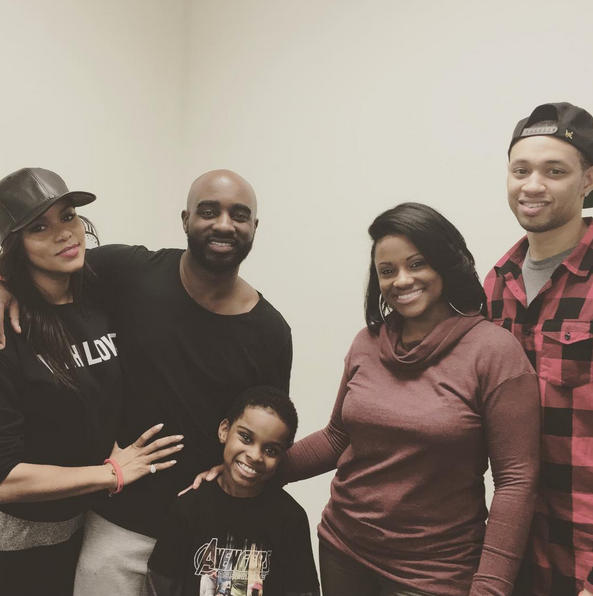 The recently engaged couple snapped several photos with King's mother Sequoyah Abdul for a few blended family photo-ops.
In another shot, Sequoyah shared a sweet birthday message for her son. She said, "It didn't work out with me and your dad, But yo, push come to shove, You was conceived in love".... We love you and we're here for you #TheKingsBirthday".
Grandpa Frank and Grandpa Dana came out to party with their grandson for his birthday.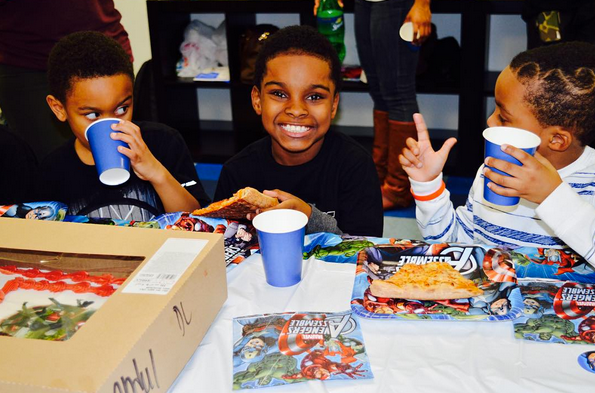 And little King looks like he had loads of fun. Nice!
Photos: Angela's IG/JoJo's IG/@roniceahayden/@happy_face_photobooths/@quoyahnichole