Russell Wilson may have lost his chance at making it to the 2016 Superbowl, but he's still winning at home.  Check out the QB and Ciara smothering each other with love, plus Rick Ross and more turning out to former NBA baller Alonzo Mourning's Winter Groove weekend...
When Russell Wilson and the Seahawks lost to the panthers this past Sunday, Ciara and Baby Future were right there in Carolina watching and cheering Russ on.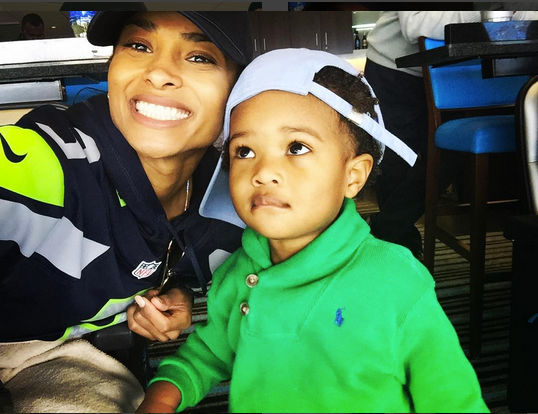 The singer sent out the sweetest supportive message to cheer up her boo after his bid for the championship was lost saying:
My Love. I am So Proud Of You! What A Phenomenal Season It's Been. You Never Cease To Amaze Me With Your Faith, Will, Integrity, Resilience, and Courage. You Always Find A Way To Make Things Happen When It Seems Absolutely Impossible! Constantly Inspiring Me and Others Around. A Rare Breed You Are. My Champ. The Best Is Yet To Come. I Love You #GoHawks #3
Awww.  Russell responded with a sweet message of his own that made us think he may have even had a mini tear in his eye while doing so:
Sweetest thing I've ever known. I'm so grateful for the loving, sweet, standup woman you are.. Love you #TrueLove
Cute.
As for those purple umbrella emojis folks are taking over Russell & Ciara's comments section with (as a petty way of promoting Future's new Purple Reign mixtape), Ciara a source tells E! they find them funny:
"Ciara and Russell actually thought all of the Purple Reign comments and emojis were funny. It really didn't faze the two of them at all," a source tells E! News.

"Ciara is in the best place in her life now and has no energy or focus on Future. Her only focus is on baby Future and Russell. She knows fans will be fans and stuff like that is expected."
Hmph.
In other sports news, Alonzo Mourning hosed his Zo' s Winter Groove event over the weekend.  From a charity golf tournament to a comedy show to a kids' summit, it was jam packed with fun and empowerment down in Miami:
Alonzo even hosted a football camp for kids.
Before the 5K charity run, Rick Ross was front and center to perform.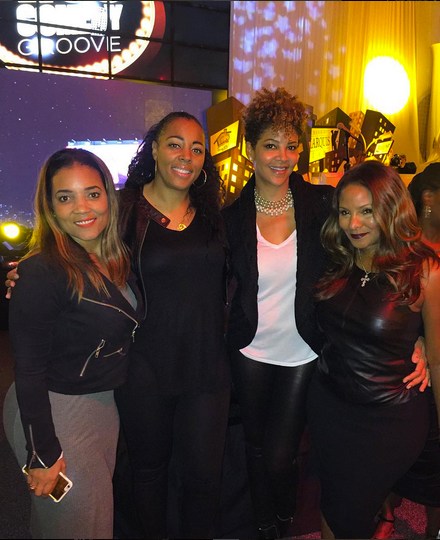 Cedric The Entertainer took over the comedy show at the JW Marriot Marquis.  Tracy Mourning, Rick's chef Amaris Jones, and publicist Marvet Britto snapped a pic while taking in the show.
Check out a few videos below:
Great times for a great cause.
EXTRAS:
1. David Oyelowo, who is a member of the Academy, BLASTED the Academy calling their lack of diversity "unforgivable." STORY
Photos: Instagram accounts of Ciara/Marvet/Zo's Winter Groove