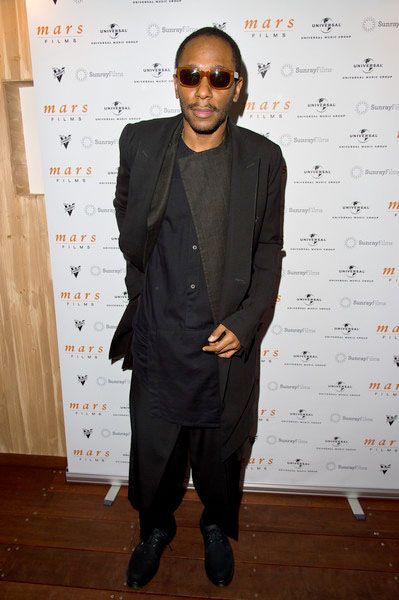 Mos Def has found himself in some trouble in South Africa! Apparently, he has been living there illegally and it finally caught up with him. Get the deets on his arrest and hear Angie Stone's side of the story about her allegedly knocking her daughter's teeth out inside…
Rapper Mos Def, who now goes by Yasiin Bey, was arrested in South Africa and then was ordered to leave the country after violating local immigration laws.
According to reports, the 42-year-old artist was arrested at Cape Town International airport on Thursday for trying to use an illegal "World Passport" to leave the country. This morning, he then appeared before a South African court where he was ordered to leave the country and was given 14 days to do so.
Apparently, the Brooklyn rapper and his family have been living in South Africa illegally. Mos Def, real name Dante Terrell Smith, entered the country with a U.S. passport, but overstayed his visitor's permit. When he tried to leave yesterday using the illegal "World Passport," that's when they arrested him. SMH.
And then there's this…
Since Mos Def has renounced his American citizenship, South African officials can't just deport him back to the United States as he has had trouble re-entering the States on numerous occasions. He reportedly had to cancel a tour in the States in 2014 due to his immigration issues.
So where will Mos Def go? We're not sure. Guess it's time for him to seek legal citizenship somewhere so he and his family can live in peace.
In other legal-ish news...
We KNOW you all remember the story about R&B singer Angie Stone getting into an altercation with her 30-year-old daughter Diamond and allegedly knocking her teeth out. You can get the deets HERE if you need a refresher.
The altercation went down back in March 2015 inside Angie's home in GA. At the time of the altercation, Angie told police her daughter Diamond punched her in the face, so she defended herself with a metal stand, but accidentally hit Diamond in the face, which could have knocked out her front teeth. The altercation resulted in the R&B singer getting arrested in Dekalb County on a charge of domestic aggravated assault.
Well now, Angie wants to set the record straight! She claims she did NOT knock her daughter's teeth out like her daughter said she did. She believes her daughter's teeth were all ready in bad shape and that's why they fell out during their physical altercation.
During an interview with Steve Harvey on his talk show, she explained,
"No, I did not knock out my daughter's teeth. I think that in her defense, I think the tooth probably fell out because one had fallen out a week prior to that one falling out."
The "2 Bad Habits" singer confirmed they were in an altercation, but said she wasn't proud about it. She defended her right to putting her hands on her daughter for disrespecting her in her home. She said,
"You not going to fight me in my house. You not going to fight me period. I am your mother. There comes a time when you're fighting another adult, you've got to defend yourself."
Check it above.
Photos: Getty