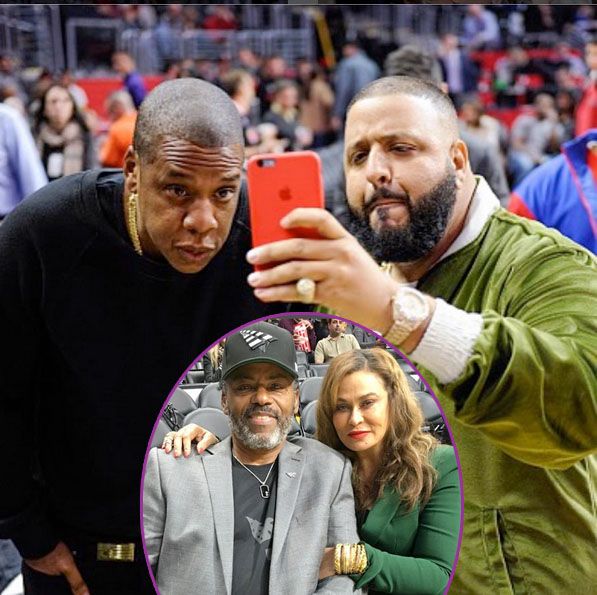 THEY didn't want Jay Z to make a cameo on DJ Khaled's SnapChat…but it happened last night. Come inside to peep a handful of YBF celebs courtside at the Miami Heat vs. L.A. Clippers game in L.A. last night inside…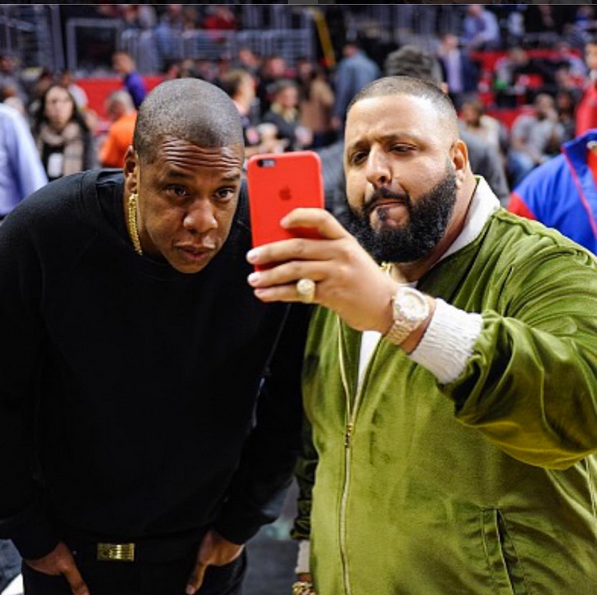 DJ Khaled likely has one of the most entertaining SnapChat accounts these days. And last night, it got even more epic.
Khaled made his way to the Miami Heat vs. L.A. Clippers game held at the Staples Center with rapper Future when he bumped into Hip Hop mogul Jay Z. "MAJOR Key Alert!"...as Khaled would say.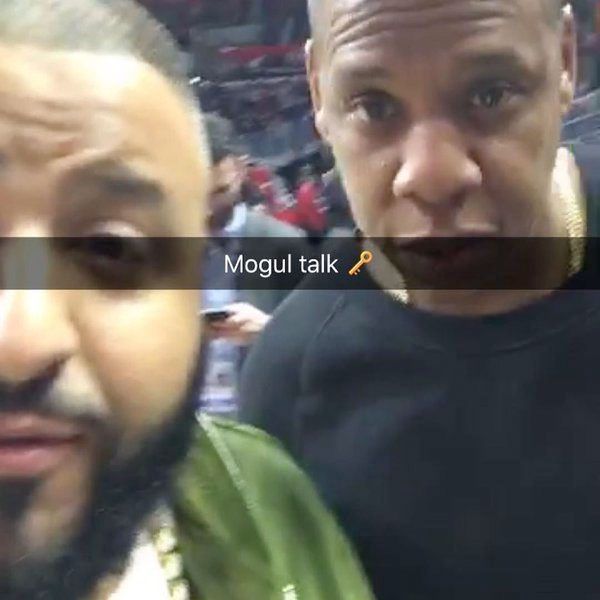 Hov hopped on Dj Khaled's SnapChat as they engaged in "mogul talk" on the court. In the clip, Khaled continues to chant "mogul talk" as Hov responds "yep" in agreement. Khaled has had almost EVERYONE in the biz on his Snap, but nabbing a feature from Jay is a big deal.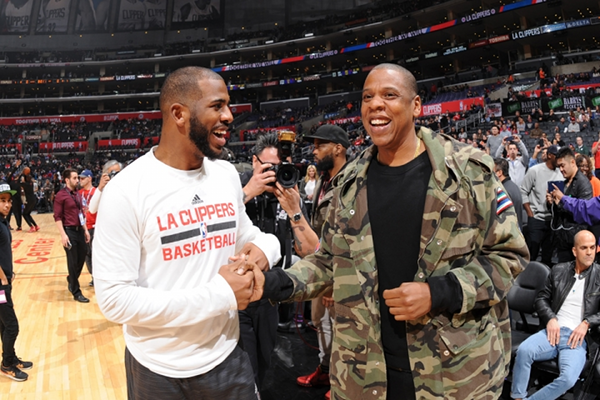 Hov continued his rounds, dapping up L.A. Clippers baller Chris Paul.
Then shared a few laughs with L.A. Clippers owner Steve Ballmer. You know, regular boss ish!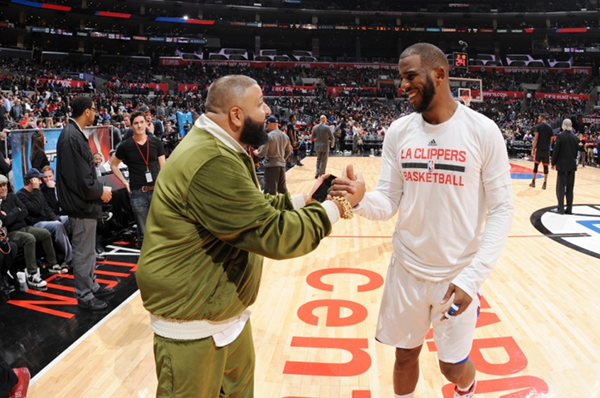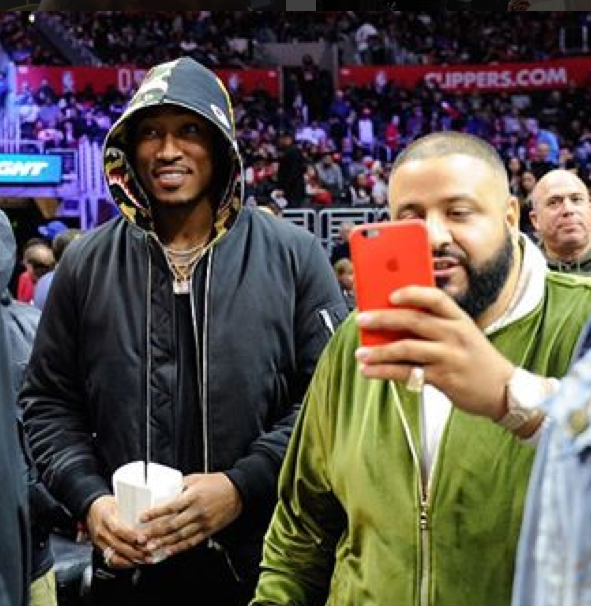 Khaled continued his quest of SnapChat domination alongside Future as they made their way to their courtside seats.
Caption this....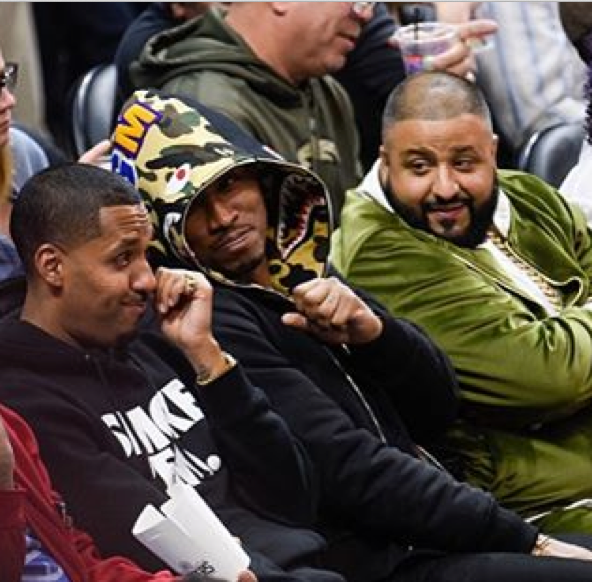 Also sitting courtside: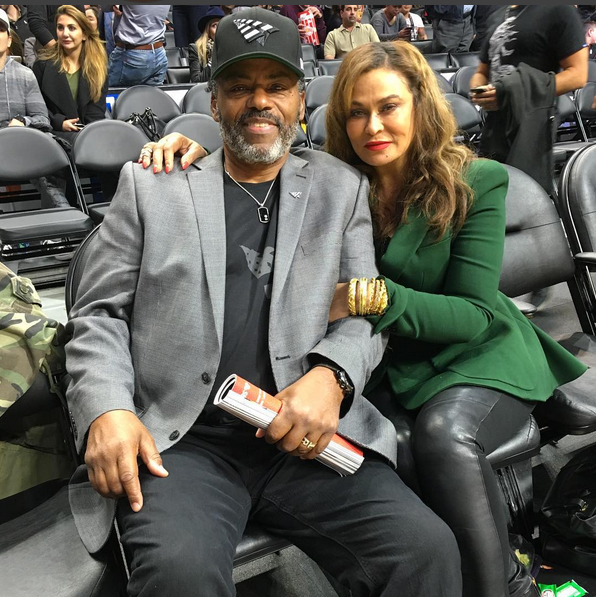 YAS to black love!
Mama Tina and her husband Richard Lawson were all wrapped up in love at the game. If you haven't heard, Mama Tina is an avid social media user herself. She keeps her fans up to date via her Instagram page.
Later, Mr. Carter sat with his in-laws courtside to enjoy the game. Fun family time.
By the way, the Clippers beat the Heat 104-90 for their 10th straight win. Congrats to them!
After the game...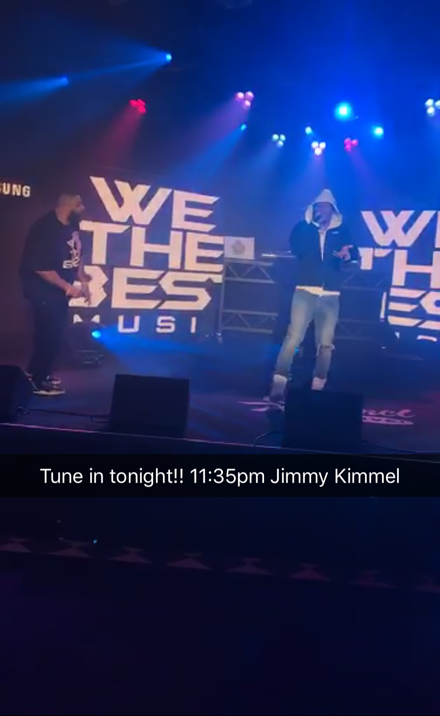 DJ Khaled and Future hit up "Jimm Kimmel Live" to perform on late night television.
Backstage, Khaled was busy promoting their performance via his SnapChat reminding his fans to tune in: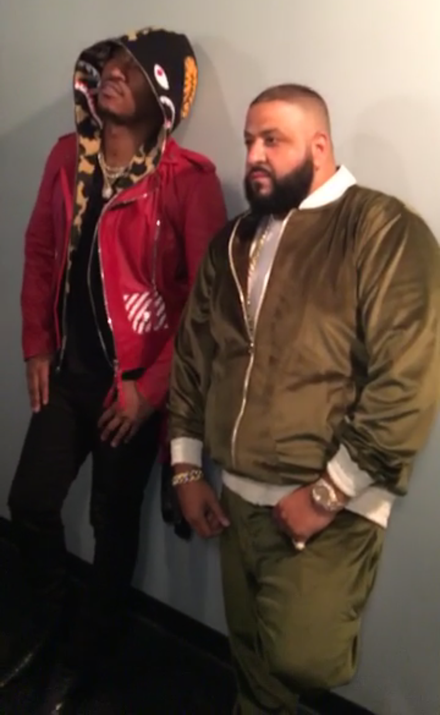 Then, the twosome hit the stage to perform a medley of their hits, including "All I Do Is Win," "I Don't Play About My Paper", "You Mine," and "Jumpman." Check it below:
Photos: Getty/Mama Tina's IG/Khaled's Snap