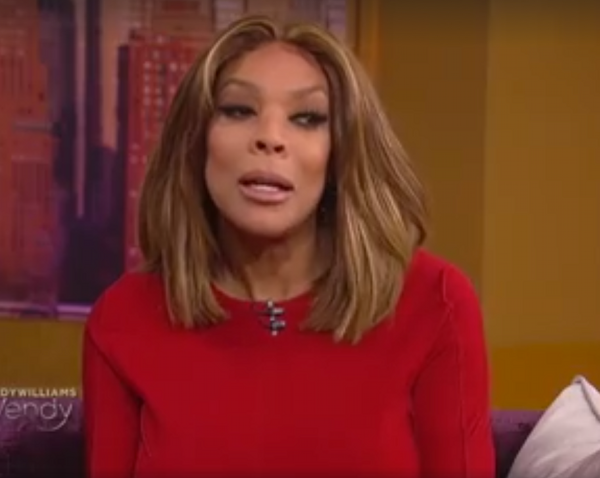 Wendy Williams can't stand seeing women breastfeed in public.  Yeah, she even said it on national tv today.  Along with some other things.  Watch her go toe-to-toe with her guest Alyssa Milano on this very topic inside...
Sighs.  Apparently, Wendy Williams isn't here for women using their breasts for what they were biologically created for.  In fact, she says she'd rather see breasts be sexualized in ridiculously revealing outfits like Miley Cyrus and CoCo T tend to do....instead of seeing a woman breastfeed in public.
The talk show host welcomed actress Alyssa Milano on her show today.  Alyssa, former teen star on "Who's The Boss" and most currently "Mistresses," is known to share breastfeeding pics on her Instagram.  She believes it's a beautiful and natural act that shouldn't be vilified.  And we agree.
When Wendy told her she doesn't want to see all that and she shouldn't be sharing those pics (or breast feeding in public -- women should go out to their car or something instead), the two started an interesting debate.
Alyssa asked why it's OK for women like Miley Cyrus (whose revealing pic was displayed earlier in the show during Hot Topics) and CoCo T to literally put their breasts on display in an oversexualized manner by barely covering them under tight spandex and small suspenders.  Wendy said she'd rather see breasts over sexualized than used for breast feeding.  Yes, rather than nursing a child.  In fact, she said breasts should just be seen as sexual and as "fun bags," as she called them.
As for whether the host breastfed her son Kevin, Jr., she says she only did so for two weeks.  He became "too ravenous" after that.
Oh.
Check out the debate below: 
EXTRAS:
1.  Thandie Newton went off on Starbucks after she saw a statue she deemed as racist inside one of their London stores.  The statue -- holding Colombian coffee beans -- was a black child draped only in a loin cloth and a safari hat.  STORY