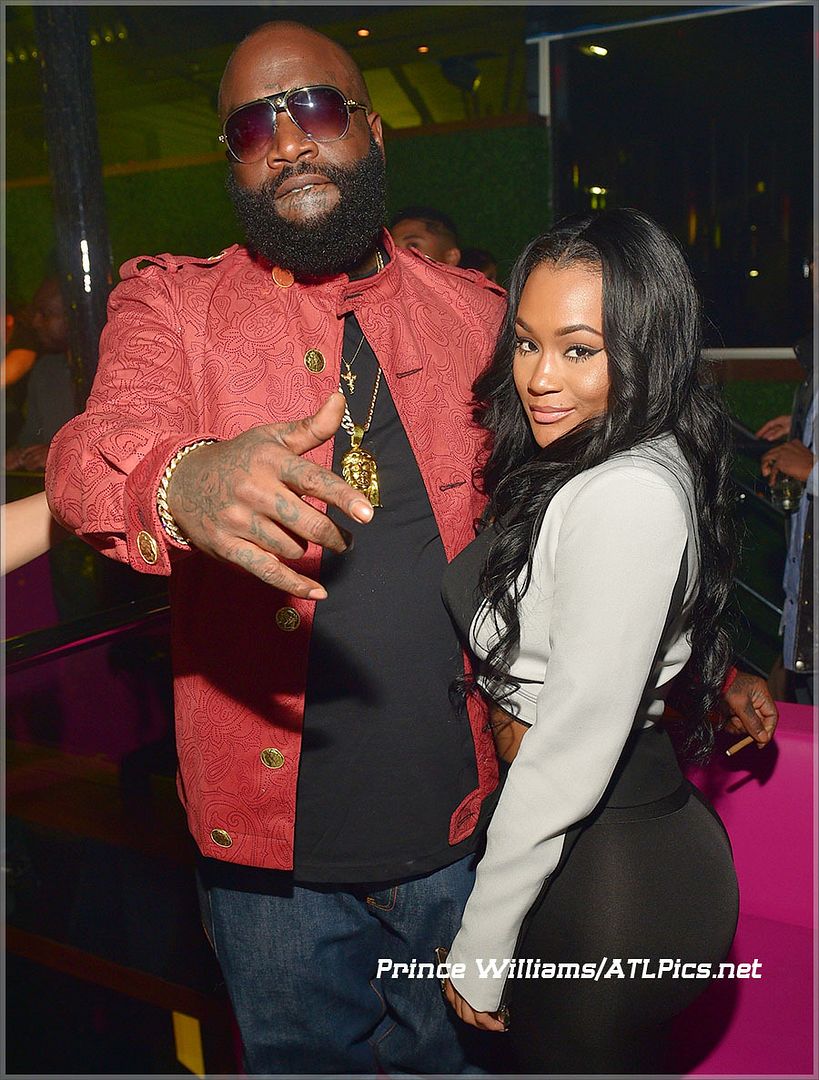 Lira Galore is opening up about her failed "relationship" with ex-fiance Rick Ross that conveniently ended around the same time his house arrest ended and his album came out. And it seems her past may have something to do with it. Find out what ended their relationship inside….
Video vixen Lira Galore is a single woman these days after ending her short-lived relationship with Rick Ross. When the two first linked up (they met on the set of Lil Wayne's "Thug Cry" video), they were practically inseparable. Things got hot and heavy pretty fast, resulting in the MMG honcho proposing to the 22-year-old model with a huge diamond ring and wedding band. But, the honeymoon stage soon wore off and the two called it quits. Now, she's trying to make a name for herself outside of her high-profile relationship. She's currently living in L.A. taking acting lessons hoping to get her foot in the door in Hollywood. She's also booking modeling gigs, like the one you see here.
Lira teamed up with clothing brand Popular Demand to be featured on a new line of t-shirts, hence the new photoshoot. So you see, life isn't all bad after her public break up.
In a new interview, the 22-year-old vixen gets candid on what ultimately ended her relationship with Rozay. She believes her questionable past had A LOT to do with the reason they called it quits (twice). Once she started putting their relationship on front street, people came out the woodwork pulling up things from her past, including a picture of her hugged up with Rozay's artist Meek Mill in the club. Hmph.
Folks on social media did some more digging, and pulled up old tweets she had posted about wanting to be in relationships with different celebs and things like that. They ended up breaking up, but weeks later got back together.
"I think the initial breakup was a combination of everything from people digging up tweets when I was 17-years-old tweeting about different people, to the picture of Meek, she said. "I went to his (Ross') tagged photos one day and it was only that picture of Meek, and it was just that photo. Everybody just kept posting it and I felt like as a man, he just couldn't handle it when it was just nothing. I feel like during that time apart he realized he was tripping, so we got back together."
As for the questionable pic of her sitting on Meek's lap in the club, she said, "I'm not worried about the picture with Meek. It was just a picture that I posted on my Instagram. I was at work, I used to dance and it was just a picture."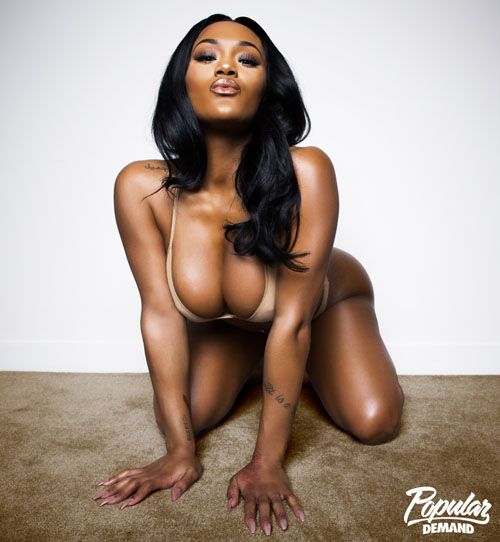 It appears, Rozay couldn't handle the negative attention his relationship was receiving --despite posting her daily himself on his Snapchat almost naked -- and the twosome ultimately decided to part ways for good.
"We just decided to go our separate ways. I'm 22 and this was my first time in love and I put it out there. I'm still in love with him, but some things don't go as you would like them to go," Lira explained.
During the interview, Lira had to excuse herself for a while after bursting into tears talking about her failed relationship...
She also revealed she's not looking to get into another relationship and she's done with the rapper lifestyle.
"I'm fresh out of a breakup, so I'm not looking or worried about anybody right now. You have to be prepared for that lifestyle and everything that comes with it, you have to be strong and not care about things, but care at the same time, and it becomes too much. I don't think I can deal with that."
Did anyone else see this coming...or nah?
Photos: Popular Demand via Global Grind