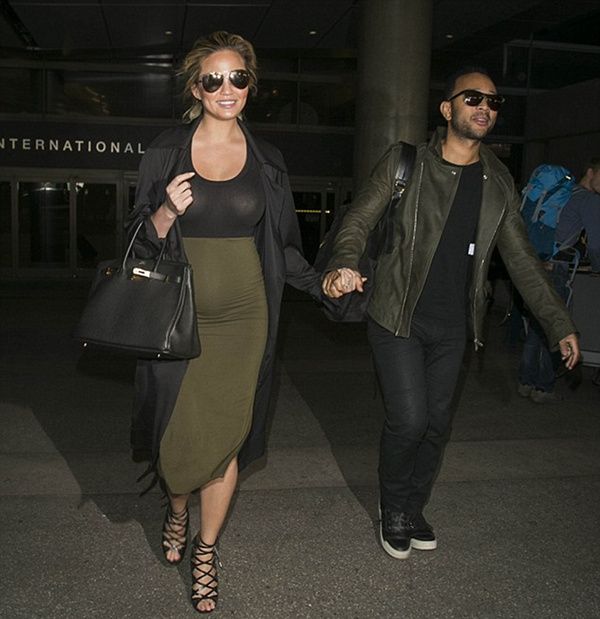 John Legend and his pregnant wife Chrissy Teigen have jetted back to L.A. after celebrating John's birthday and New Year's in Morocco. Peep their coupledom pics and find out what NFLer Cam Newton named his newborn son inside…
It has been an amazing year for R&B crooner John Legend, who won an Oscar for his track "Glory," and his pregnant wife Chrissy Tegien, in both of their professional and personal lives. So to celebrate all the good times in 2015, the happy couple jetted off to Morocco for a couples' getaway to ring in the new year AND to celebrate John's birthday.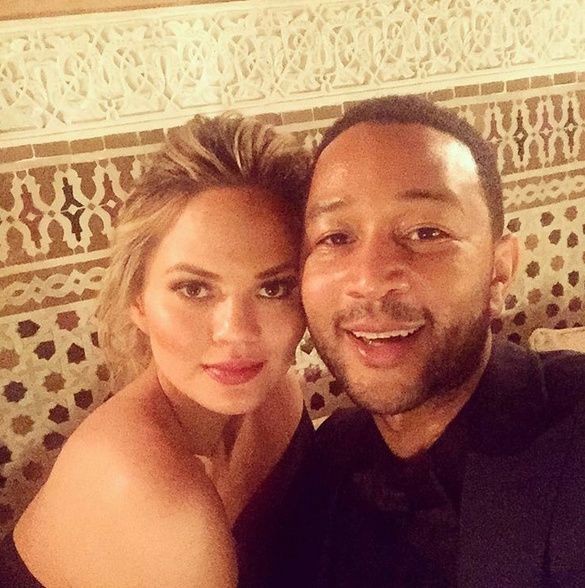 The twosome dined on some delicious Moroccan food at Le Tobsil in Marrakech to celebrate John's 37th birthday (Dec. 28th). Then the couple made their way to a private party to ring in 2016.
After the celebration...
The soon-to-be parents hopped on the first flight home. They were spotted bumping through LAX airport in color coordinated outfits. It won't be much longer before their lives completely change once Baby Legend makes her arrival. 
In other baby news....
Carolina Panthers quarterback Cam Newton shocked everyone when he revealed he was the proud father of a baby boy. So what did he and his longtime girlfriend Shakia Proctor name their baby boy?
Chosen Sebastian Newton!
Baby Chosen came into the world weighing 9 pounds, 6 ounces and he was 20 inches long. Not too much smaller than his dad as an infant, who was 10 pounds, 9 ounces when he was born in Atlanta in 1989, according to the Charlotte Observer.
"It's pretty cool,"  said Cam. "When you see life coming into existence, it's a wonderful thing. These past couple of days have been so monumental for me."
Little Chosen entered the world on Christmas Eve, but his pops didn't announce his arrival until December 30th because he didn't want the baby news to be a distraction for his team. How sweet.
Congrats again to the couple. 
Photos: Splash/Getty/John's IG/Chrissy's IG