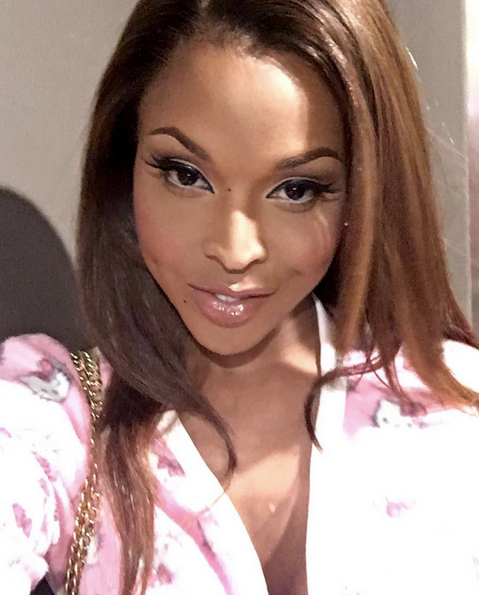 Trans model Amiyah Scott had a few words about last night's episode of "Real Housewives of Atlanta." She explains why we won't be seeing much of this season. And then there are reports that she walked out on the show! Find out why inside…
BRAVO pulled out all the stops for season 8 of "Real Housewives of Atlanta" casting a 27-year-old trans model named Amiyah Scott. But, things didn't go as planned and Amiyah is spilling the tea.
Amiyah made her debut on the show last night, but you may have missed it, it was so quick. Now, according to Amiyah, we won't be seeing much of her on the hit reality show because she doesn't "work for free." Not only that, Amiyah said she didn't want to exploit herself and wanted to help change the perspective of the transgender community. She hopped on Instagram and said: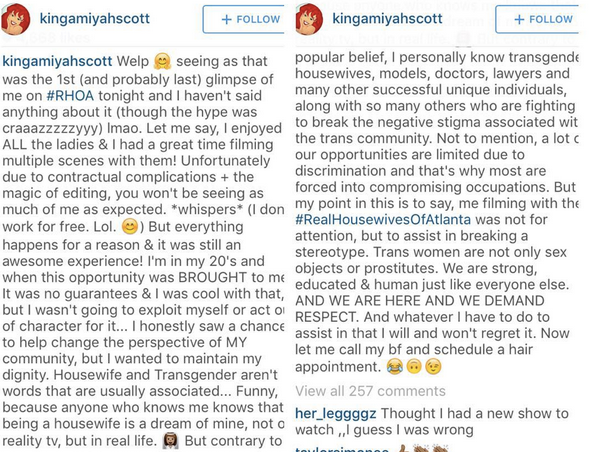 Following her statement, TMZ released a report saying Amiyah WALKED off from the set a month after filming. Why? The site claims she wasn't feeling the way they were over sexualizing her, pushing her to rock lingerie. They also wanted her to act up and stir up some drama on the show and she wasn't here for that, so she dipped.
But, don't feel sorry for her. We hear "Empire" creator Lee Daniels has allegedly cast her on a new show. We shall see...
Photo: Amiyah's IG