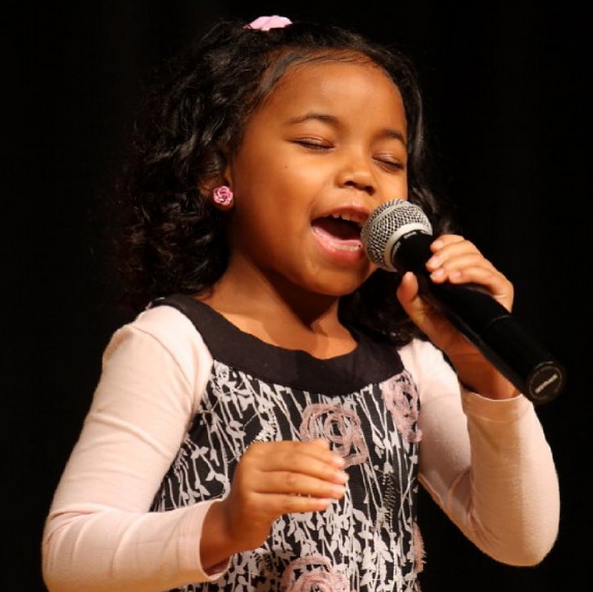 We told you about Nicki Minaj's casting decisions for her upcoming ABC Family (Freeform) sitcom.  Now, find out 5 things you should know about the adorable actress Ariana Neal who beat out tons of others for the role of "Young Nicki."
How cute is little Ariana Neal?!  Nicki Minaj says she fell in love with her as soon as she heard her audition tape, which makes sense as she's had plenty of experience already in movies like Get Hard, CrazySexyCool: The TLC Story, and if you've been watching Hallmark Christmas movies recently, you've seen her on Christmas On the Bayou.  Here's 5 things you should know about the little YBF actress on the rise:
1. She entered the acting world at the ripe old age of 3.  She signed with an agency and landed several commercials immediately!
2.  Her very first film role was in the 2011 version of Footloose.
3.  She played the touching daughter of Michael B. Jordan, Tatiana, as Michael played Oscar Grant in Fruitvale Station.
3. Baby girl can BLOW. She covered Nina Simone's "Blackbird" when she was the tender age of 9. And it gave us (and everyone else) chills. Check it:
4.  A year later, she slayed Sam Smith's "Lay Me Down":
5. Ariana will be staring in the upcoming A-list heavy movie Mother's Day.  Ashanti is an Executive Producer on it! 
Find out what Nicki Minaj said about teaching Ariana how to bust a few bars HERE.