Wow! Omarion really outdid himself to celebrate his pregnant girlfriend Apryl Jones' birthday yesterday. He went ALL OUT. Fellas, pay attention and take note. Ladies, swoon inside….
Chile….Omarion has set the bar for all the fellas on how to celebrate bae's birthday. He definitely did the absolute most, BUT in the best way possible. And we love it!
Yesterday, O set up a very romantic day to celebrate his 7-month pregnant girlfriend Apryl Jones for her birthday. And we had to hold back tears it was so sweet. There were extravagent gifts, full-body massages, beautiful rose petals, a gourmet meal, singing….THE WORKS. Let's get into it.
First….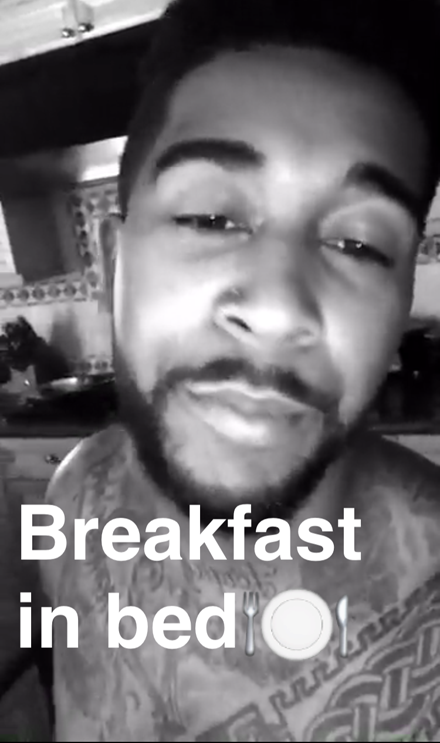 O cooked his lady breakfast in bed and ran her a hot bubble bath for her to relax in after she ate.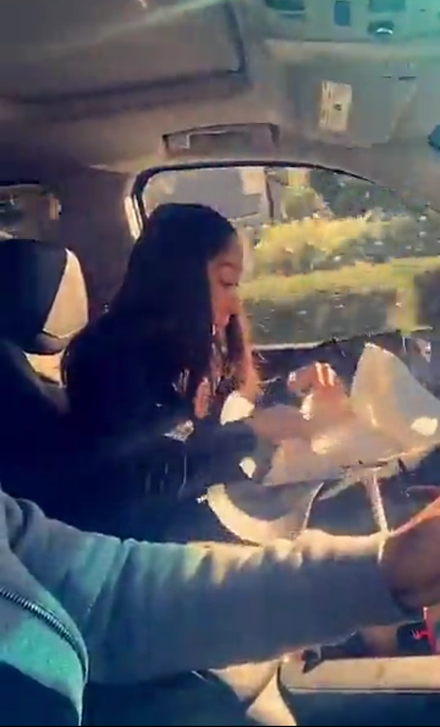 Soon after, they hopped in the car to their destination. Weel, kind of. We'll explain later. But, while they were in the car, he gifted her a very nice Chanel bag. She loved it, of course. What girl doesn't love Chanel.
Instead of taking her out for her birthday, he brought her back home for a very soothing and very romantic afternoon.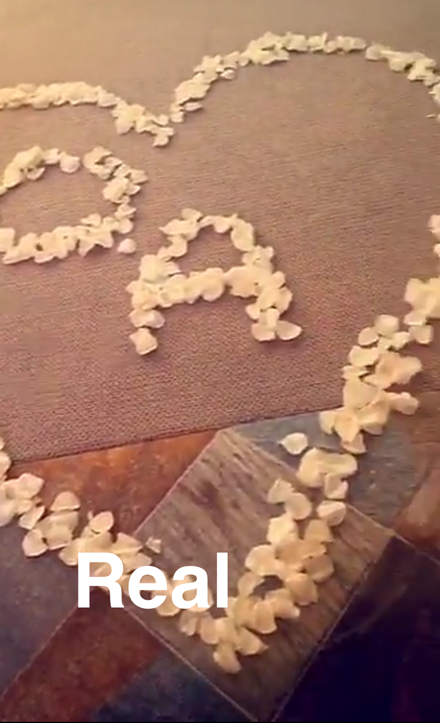 Apryl walked in to rose petals scattered on the floor in the shape of a heart with their initials inside and she was TOTALLY surprised! Look at her face: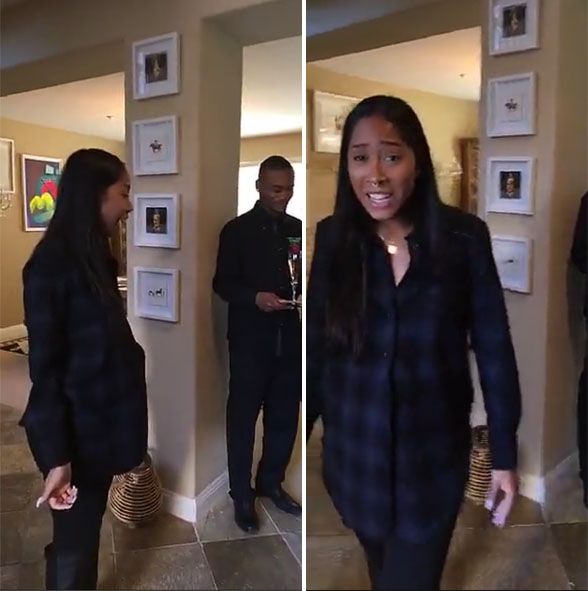 Aww!
O hired an entire crew of people to take care of Apryl for the day. They had a butler to feed her fruit and bring her drinks, a few masseurs to provide a full body massage, and a cook to whip up an amazing lunch.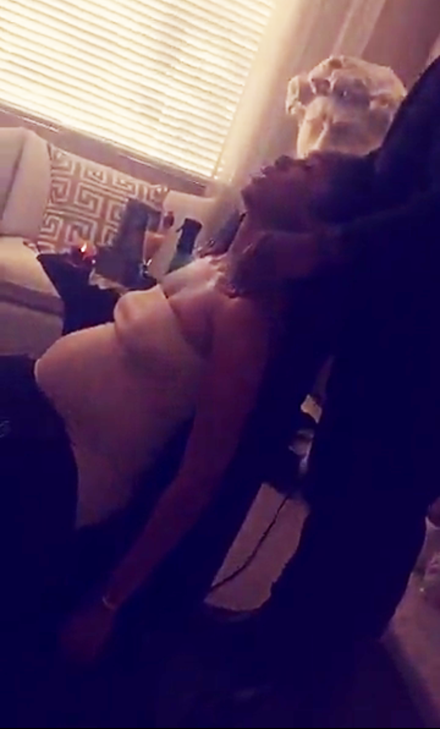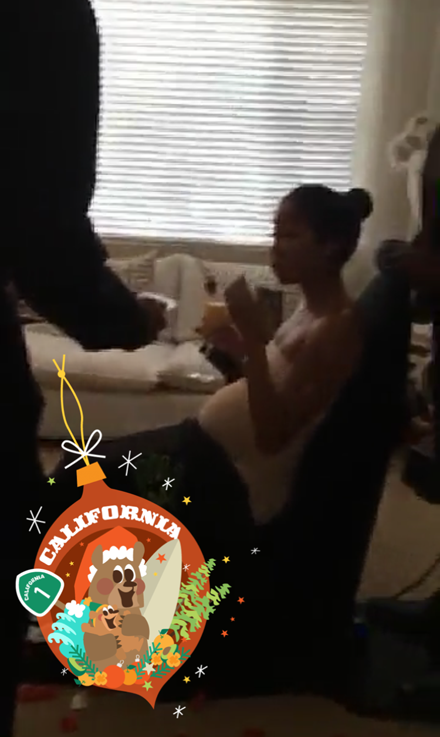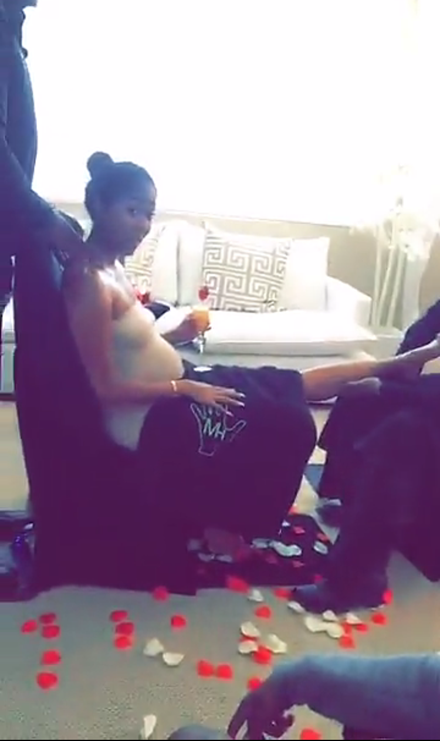 As you can see, Apryl throughly enjoyed the massage. We're sure her body (with all the hormone changes) needed it. Meanwhile, her boyfriend serenaded her with his vocals. Omarion even hired a man to play the guitar as he sang her sweet love songs: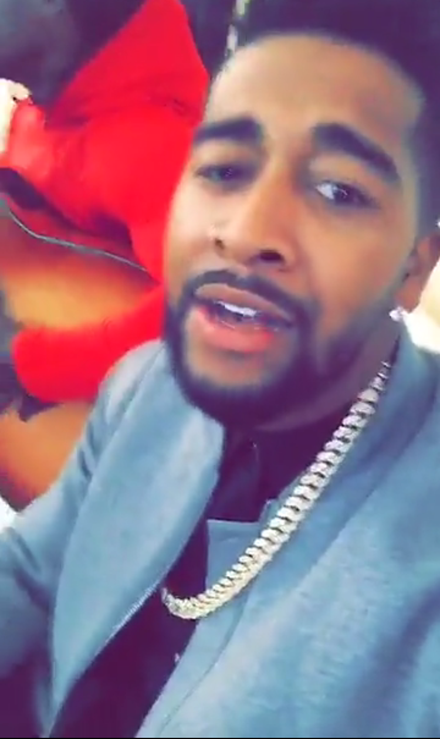 He hit a few notes from Robin Thicke's "Lost Without You." Yasssss!
The twosome had their own customized menu for the afternoon. How cute!
Then, O came bearing more gifts. He handed her a box that she unwrapped, which ended up being a Macy's box. She seemed a bit confused at first (no shade to Macy's), but as she kept unwrapping, she got something she had been eyeing for a while....a Rolex!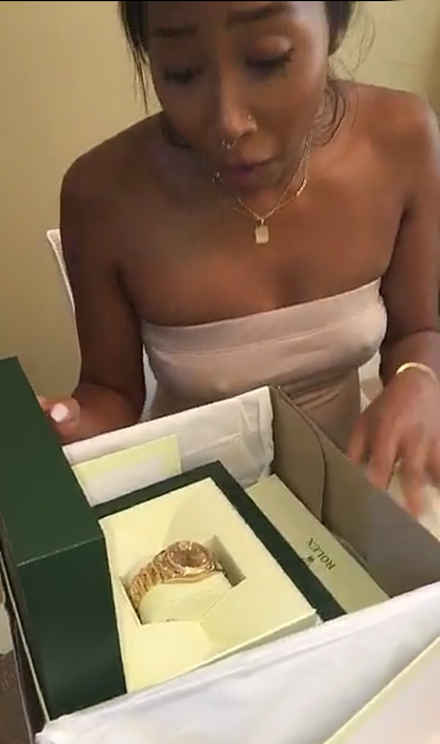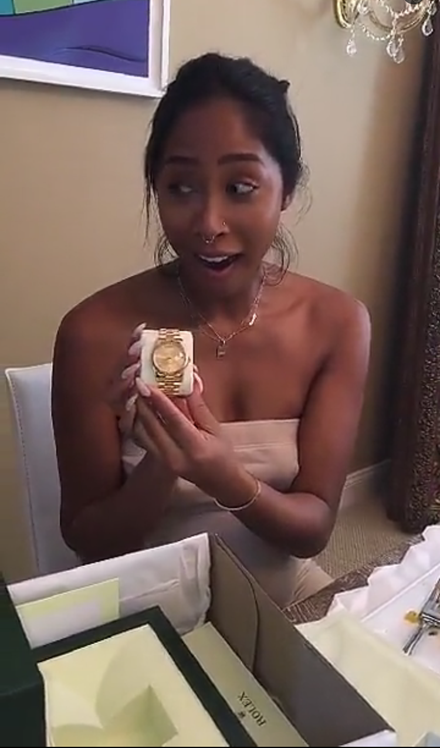 After copping her new gift, she held back tears of joy and said "This is the best birthday ever!"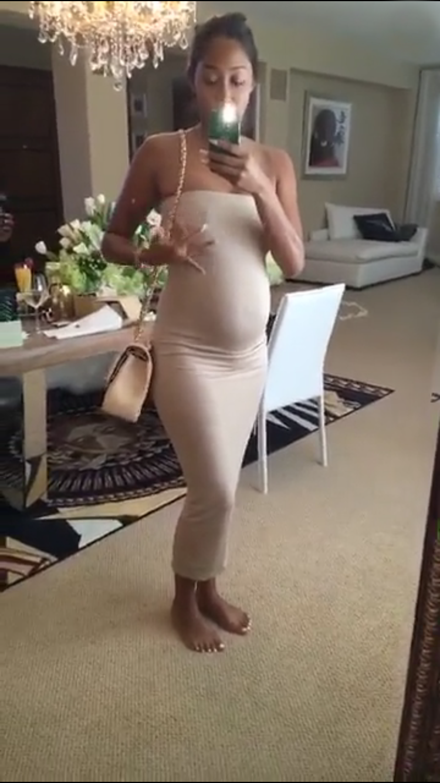 Then, the soon-to-be mom again flossed in the mirror rocking her new gifts while praising her man for blessing her so graciously on her born day. It's the sweetest thing. Peep a few clips from her special day below:
Loves it! Happy Belated Birthday Apryl!
Photos: Omarion's SnapChat