You can't pigeonhole her, and THAT'S why we love her. Find out the 7 surprising things we learned about Sports Illustrated's Sportsperson of the Year, Serena Williams, inside...
The Compton native loves twerking just as much as she loves taking online college classes about business and civil rights likely while listening to her fave band Green Day.  Loves it.
In her historic cover for SI (check that out HERE), Serena explains why she's a lovable, walking conundrum (who can get gully when she needs to).
Here's 7 things we learned and love about Serena (and a few more pics from her shoot):
1.  She has an apologetic plan for her legacy.
"I do want to be known as the greatest ever."
2.  She had a racism incident with a gas station attendant when she was in her early 20's.
"He didn't want to touch my hand. He told me to put the money down. I found it fascinating that it's 2000-something and this guy had that attitude toward a black person. I wanted to do things, like, touch this or that, just to see what his reaction would be. I'm almost glad I had that experience, so I can understand more what people have to go through."
3.  She's getting her college education.
In September she enrolled in an online history of civil rights class at the University of Massachusetts. "I was disappointed in how little I knew," she says, "compared to how much I thought I knew."
4.  Her greatest moment in tennis involves facing the place where she had a horrible incident with racism.
"Everyone always asked, 'What was your greatest moment in tennis?' and I always said it hasn't happened," Serena says. "But I think it has happened now, and that was going back to Indian Wells and playing. It released a lot of feelings that I didn't even know I had. I was really surprised at how emotional I got—and how relieved I felt after everything was said and done."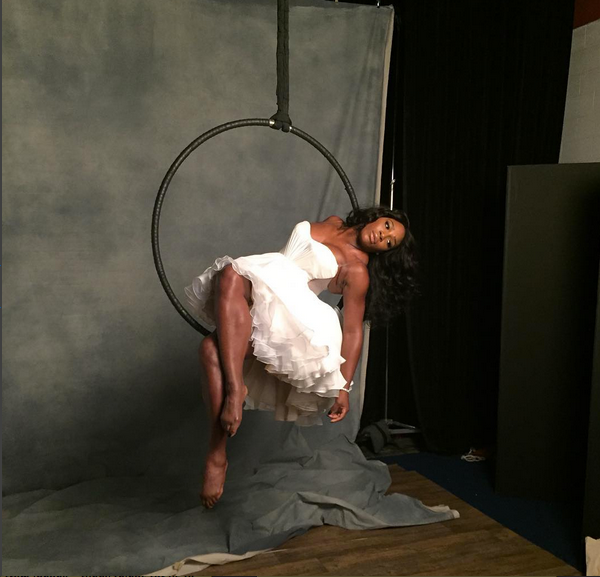 5.  She's been vocal about the recent police brutality issues around the country.
"I've been a little more vocal," Williams said, "but I want to do more. I want to help everyone to see the so-called light. But there are a lot of other athletes, actors, politicians who are speaking out—of all colors, by the way. They're not sitting back. They're calling for justice straight away. It makes me look at myself and say, like, What am I doing? I have a platform. I can speak out, too. If one person hears me, maybe that person can speak out and help. I embrace that. I'm willing and happy to be part of this new movement."
6. She chose college courses on subjects she truly wants to know more about.
It's vital to note that her college civil rights course is an elective. Her required course is Kinesiology 100; the former business major is now premed, she says, taking online undergraduate courses through UMass and looking to focus on "nutrition, holistic medicine and healing naturally."
7.  She's besties with Facebook COO Cheryl Sandberg.
A $203,000 Aston-Martin sits in the driveway. In a few hours she'll jet to San Francisco and her soon-to-be-viral showdown with the cellphone thief. She talks about bunking up, possibly, "at Sheryl's." As in Sandberg.
Read the full story over at SI.
Photos: Yu Tsai for SI