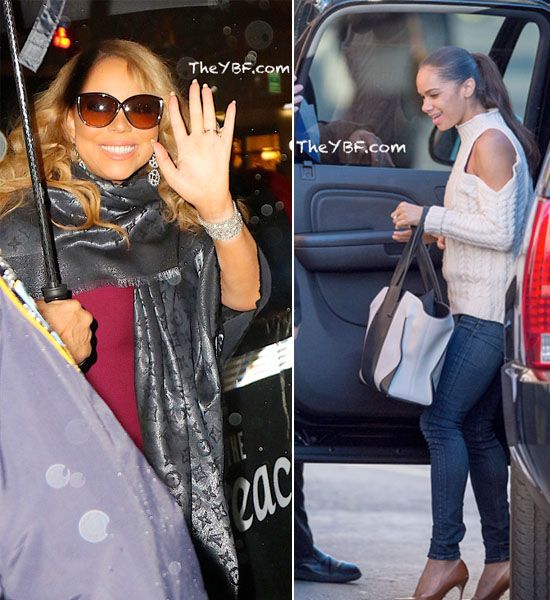 Fab chicks Mariah Carey and Misty Copeland were spotted out and about as they made their rounds in NYC and L.A. Peep their candids inside…
Heeeeey Mariah!
Last night, Ms. Carey was spotted outside of the Beacon Theatre lighting up the night with her sparkly jewels and plum colored frock.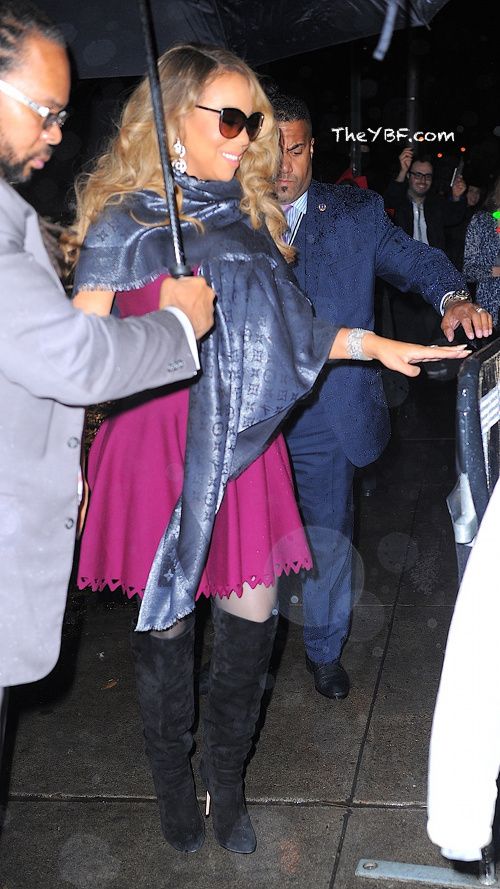 The 45-year-old Grammy Award winning singer had her security detail extra tight as they escorted her through the Concrete Jungle. She kept dry under an umbrella that was held up for her as she pounded the pavement in a pair of black suede knee high boots. To keep warm, she wrapped a black silk Louis Vuitton monogram scarf around her neck and her long golden tresses swept past her shoulders.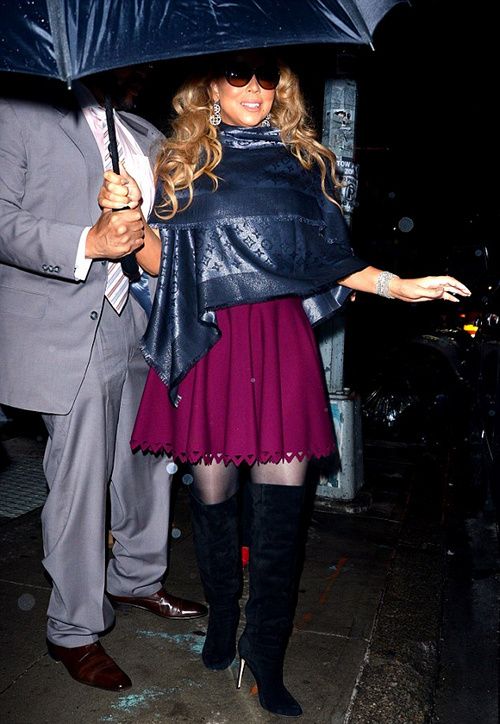 Yes darling, this is how R&B royalty rolls through.
Mimi is currently rocking out shows for the second annual "All I Want For Christmas Is You" concert series this holiday season. There are only a few dates remaining: December 15th, 17th & 18th.  So if you're itching to see the Elusive Chanteuse songstress sing Christmas carols, you better cop those tix.
On the west coast....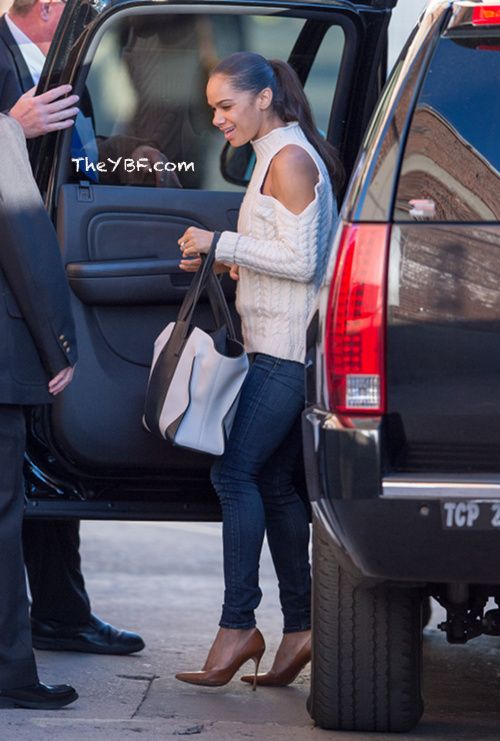 Prima ballerina Misty Copeland paid at visit to the "Jimmy Kimmel" studios in L.A. yesterday. The history-making ballerina was her usual cute self making her way inside the studio.
After a quick wardrobe change and face beat, the principal dancer sat down to chop it up with Jimmy Kimmel about a huge mural that's being created in her hometown of San Pedro in her honor. The mural is being put up right down the street from her oldest sister. She said she feels bad that her big sister has to see three massive paintings of her everyday. Ha! We're sure she's very proud. Check it:
Love her!
Photos: Splash/Pacific Coast News/INF