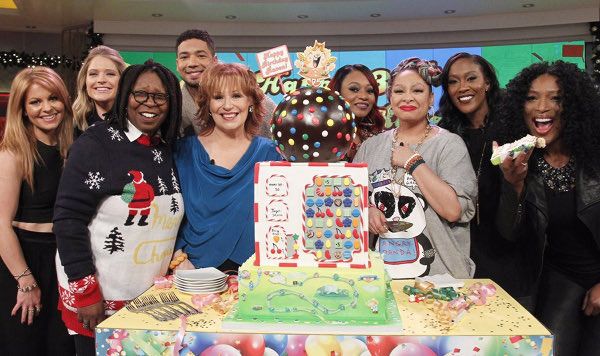 Raven Symone turned 30-years-old today and she celebrated with her co-hosts on "The View."  Check out her surprise guests inside...
She's not little Olivia anymore.  She often says crazy ish that has us wanting to throw tomatoes at the tv, but sometimes she keeps it cute. 
Raven Symone just turned the big 3-0 and she celebrated on Thursday's "The View" with glitter eyebrows, Holiday-colored-yarn weaved throughout her head, and a few major surprises.
Mostly all of her co-hosts were there as they presented the Candy Crush superfan with her very own gumball Candy Crush cake!
Her bestie and on-screen baby daddy from "Empire," Jussie Smollett, stopped by to chip it up with Ray: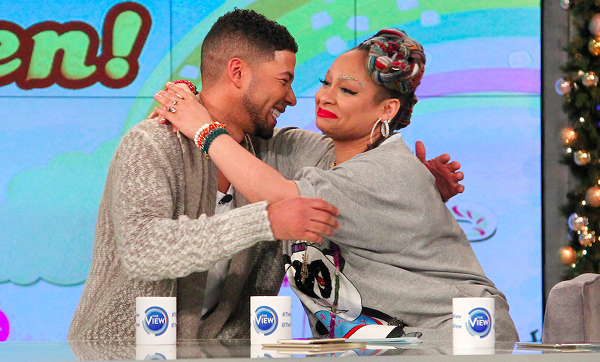 Jussie's not the only celeb she loves who surprised her: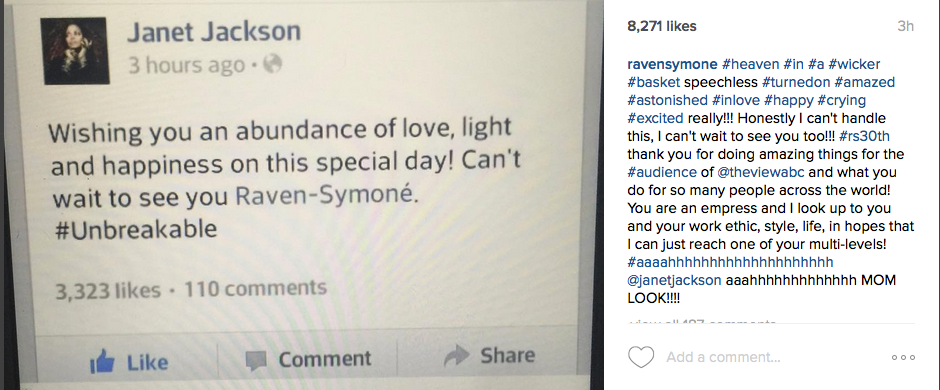 Janet Jackson sent a sweet Tweet wishing Raven a Happy 30th and she freaked out.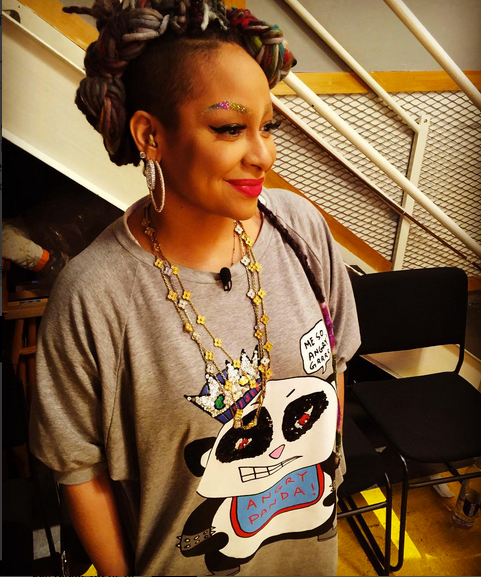 Check out video of the singer-actress getting her entire life while singing with SWV who came to belt out her faves:
Plus video with Jussie and Andy Cohen:
Happy Birthday Raven!
Photos: The View's Twitter/Raven's IG