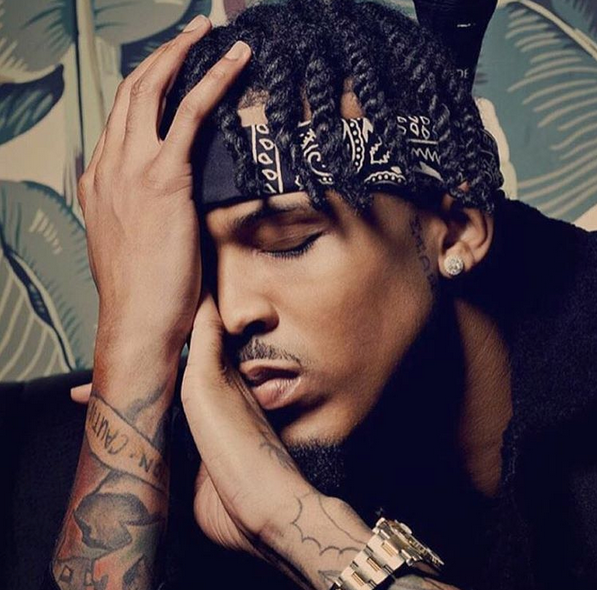 August Alsina got all up in his feelings and spewed his frustration at his record label Def Jam. Find out what set him off and check out Jidenna's new visuals "Long Live The Chief" inside….
While this should be a joyous time for R&B crooner August Alsina with his upcoming album set to drop tomorrow, dude was far from happy late last night/early this morning! The New Orleans native went slam OFF on Twitter, spazzing out on his record label Def Jam.
Why? Well, it appears Def Jam made some type of clerical error and his soon-to-be released sophomore album, This Thing Called Life, was sent to Vevo early and was made available for streaming. Problem is, his official release date isn't until tomorrow (December 11th). So, August did what most celebs do these days and aired his frustrations out on social media.
The "No Love" singer hopped on Twitter and sent a big, fat "f*ck you" to Def Jam and to explain to his fans he had nothing to do with his album leaking early. He tweeted: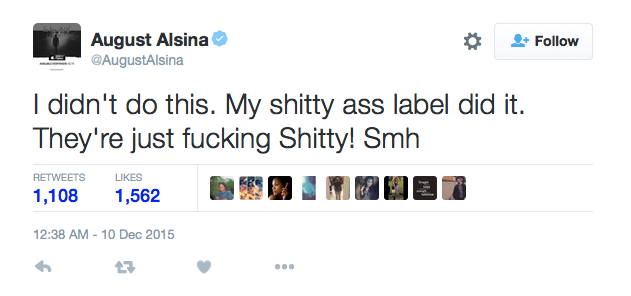 Yikes!
After some reflection, he came back to publicly apologize via his Instagram claiming he tweeted those things out of frustration and, in fact, has a great deal of respect for his Def-Jam family. He said he was just extremely disappointed his album leaked. He wrote: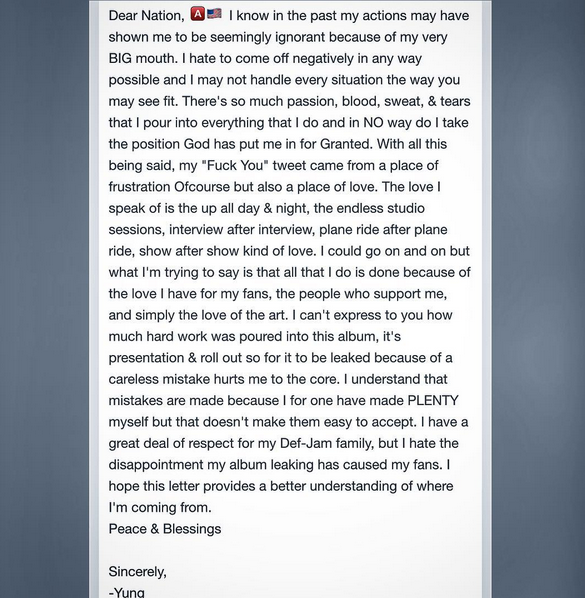 It's worth noting, Vevo has since taken down his album stream. Well good.
In a new video...
After celebrating his record label WONDALAND's 1st year anniversary, Jidenna drops some new visuals.
The WONDALAND artist saw major success with his "Classic Man" track which earned him Grammy nomination for Best Rap/Sung Collaboration. And now he's ready to take over the music scene with another track and video titled "Long Live The Chief."
We hear he's working on his debut album that's expected to drop early 2016. In the meantime, peep his new video above.
Photos: August's IG