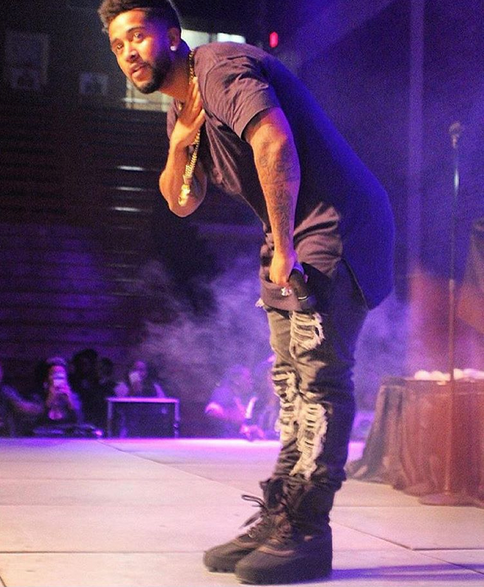 Omarion is mad y'all!  Even though he said this isn't a "Post To Be" rant, that's exactly what it seems to be.  Find out why he feels he got snubbed by the GRAMMYS inside...
When the GRAMMY nominations came in this morning, Omarion's name was left off the list.  And he wants you to know, he noticed.  And he is far from happy about it.
The R&B singer took to his Twitter account to express his confusion about how the longest running #1 song on urban radio in 2015 and Youtube video with 300 million views didn't get a nomination.  He said about the collabo with Chris Brown and Jhene Aiko:

Hmph.  He didn't stop there.  Read from the bottom up: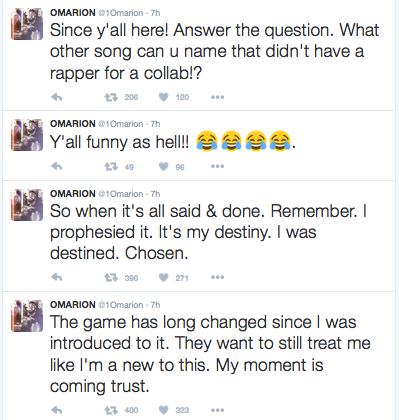 O ain't here for it.  We will say, everybody as jammin' to "Post To Be" most of the year.  And his Sex Playlist album was pretty good.  So, does he have a point?
Photos: Omarion's IG/Twitter