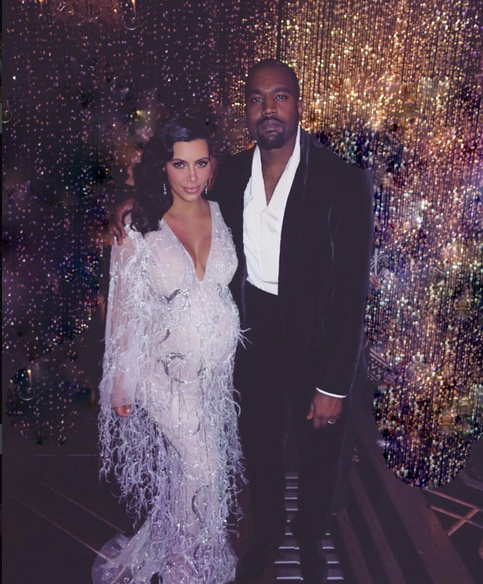 So, The Wests have unveiled the name of their brand new baby boy.  And apparently, he's a Saint.  More inside...
Just as many of us predicted, The Wests wanted to wait until the high point of the news cycle (midday Monday) to unveil the name of their baby. Since Kanye and Kim had the baby on Saturday, waiting until now to reveal the name gives them most news coverage possible. And here we are.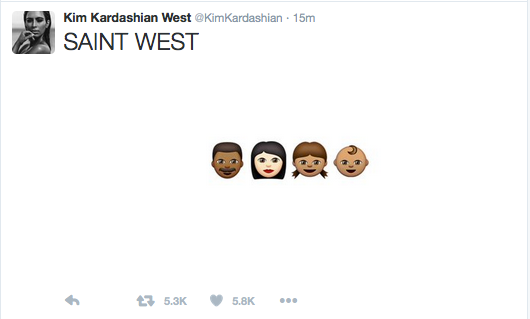 Kim revealed the name of the baby via her social media accounts and her website just minutes ago.  The 2-day-old baby brother to North West will be called Saint West. 
Yes, really.
SAINT WEST pic.twitter.com/xZGpY7z8KW

— Kim Kardashian West (@KimKardashian) December 7, 2015
Between the highest point in the solar system and the highest degree of godly holiness, Kim and Kanye take thinking highly of your children to a whole new level.  If that's what you want to call it...
Photos: Kim's Instagram/Twitter