Ashanti has a new film project she's super excited about. As she should be.  Get the deets inside…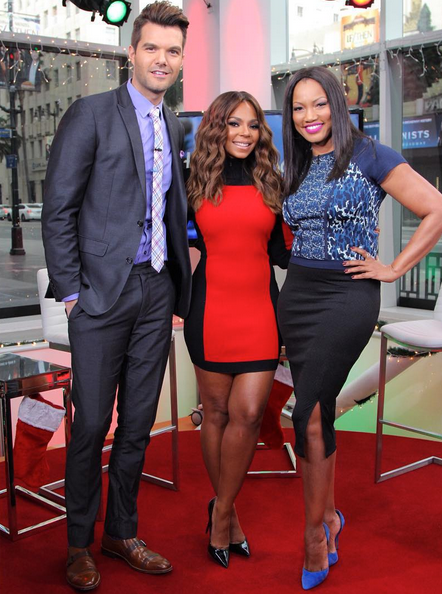 Ashanti has been a busy lady these days. The Grammy winning singer has been on the promo trail for her healthy eating (or should we say drinking) initiative #DrinkUpAshanti in partnership with First Lady Michelle Obama. Now, she's adding more to her plate.
Recently, the Braveheart songstress -- rocking a red and black Balmain mini dress & her golden tresses -- appeared on "Hollywood Today Live" co-hosted by Garcelle Beauvais.  The singer/actress announced the good news that she will be executive producing a new drama film titled, Mother's Day. And it has a star-studded A-list cast. The cast includes big names like Sharon Stone, Christina Ricci, Courteney Cox, Sharon Stone and Susan Sarandon.
Check it:
Nice!
She gleefully expressed, "I'm very, very, very happy this morning. Very blessed. Yes! Girl power!"
Ashanti also opened up about what scares her, starring in the "Unforgettable" series and working on a new album. Peep the full interview below:
Mother's Day is expected to hit theaters in May 2016.
Later...
The R&B singer got the chance to hang out and get hugged up with an icon. She snapped a few pics and videos with superhero king Stan Lee, the creator of Spider Man, X-Men, Iron Man, Fantastic Four comics and more! On Instagram, she said he had mad jokes and is one of the coolest personalities ever.
Stan took FULL advantage of his moment with Ashanti. Not mad.  Chick looks HOT these days!
Speaking of her hotness: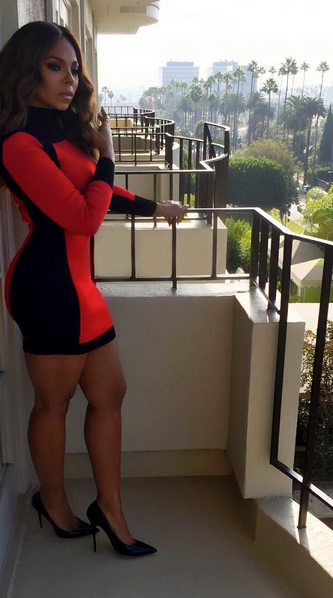 Gorge. 
Photos: Ashanti's IG/Hollywood Today's IG