For today's couples' edition, Ray J and Princess Love are dishing on their engagement, threesomes and more on "The Breakfast Club." Meanwhile, Jaden Smith and his girlfriend Sarah Snyder enjoyed a romantic walk on the beach. More inside….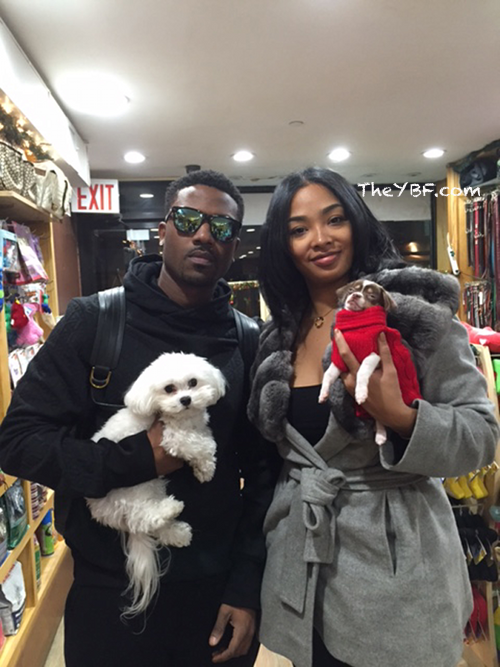 Newly engaged "Love & Hip Hop: Hollywood" couple Ray J and Princess Love are still happy in love. Yesterday, the twosome went puppy shopping at Chelsea Kennel Club in search of a new fur baby to add to their family. They already have 4 Maltese babies named Copo, Boogotti, Coco and Bell.
They originally went to purchase another Maltese, but Princess fell in love with this $2,000 Chihuahua. Aww. They haven't named him yet.
Before puppy shopping, the twosome hit up "The Breakfast Club":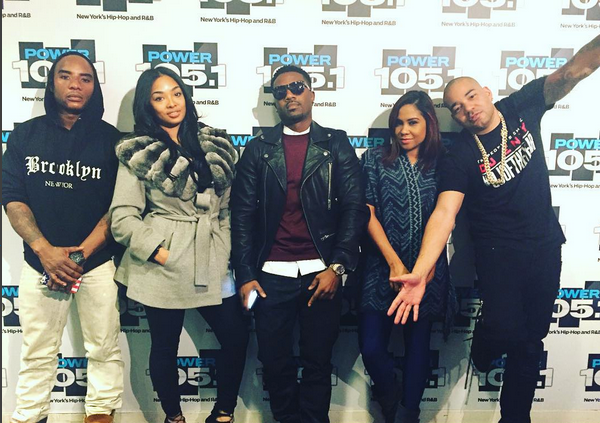 Ray J, who was the very first "Breakfast Club" guest five years ago, and his fiancé Princess stopped by Power 105 to talk about everything they have going on in their lives since deciding to spend their lives together.
Ray seems to have turned over a new leaf (again) revealing he no longer drinks and is trying to become a better man for his lady. He said he hasn't had a drink in about 5 months. Well good for him.
The conversation shifted to the time Princess caught Ray with strippers in the hotel room which we saw play out on the show. Princess said Ray can't have strippers around unless she's there and that's when the threesome talk came up.
Charlamagne:"Wait, y'all do threesomes?" 

Princess:"Yea, I'm just saying don't do anything behind my back."

Charlamagne: "Oh ok. So if he was going to do it, let's do it together?" 

Princess:"Right."
Oh.
Ray then explained why he didn't tell his family he was engaged. Last week, his sister Brandy went on the "Wendy Williams Show" and said neither she, nor her parents, knew anything about an engagement. Ray explained,
"I did [eventually] tell them, but with everything we been through, it just had to be between us. So many people were trying to come in, and twist and turn how we feel. So, I just wanted to do it first and be like 'Yo, it's done. This how I feel.'"
The R&B singer-turned-reality star also talked about his relationship with Floyd Mayweather. In so many words, he said it's pretty much non-existent.
If you didn't know, Princess dated Floyd before she got with Ray. She confirmed she met Ray through Floyd and that she simply fell in love with him. Hmph. We assume that's why Ray and Floyd no longer get along.  We all know how possessive Floyd is about women.
For those of you who believe Ray has been dealing with a drug and/or alcohol problem, he said he has never had a problem with drugs or alcohol, but did admit he drinks TOO much. Oh…ok.
The couple also talked about why Princess is the one, Princess' friendship with Ray's ex Teairra Mari, Ray's upcoming reality shows and more.
Check it:
In other coupledom news...
Jaden Smith and his (criminal) girlfriend Sarah Snyder are still going strong. The 17-year-old and his 19-year-old girlfriend were spotted holding hands while taking a romantic walk on the beach in South Beach, Florida.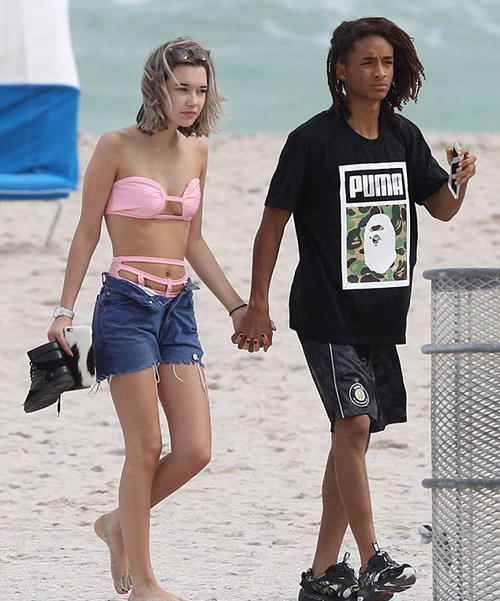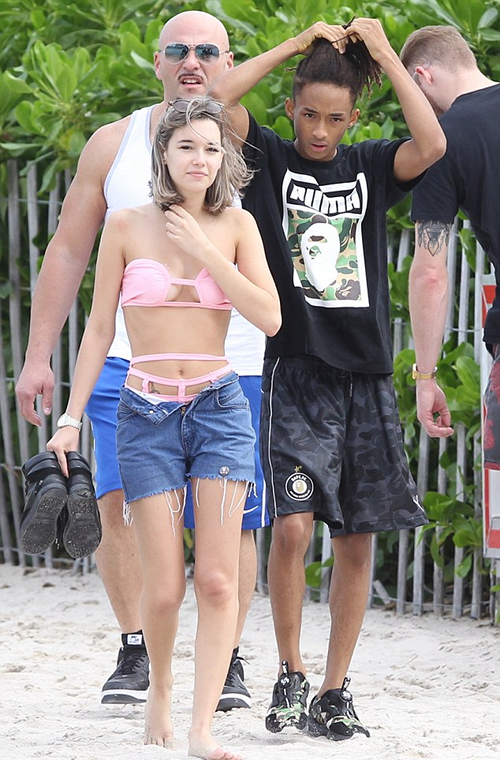 The twosome is in town for Miami Art Basel where Jaden performed over the weekend. We spotted Jaden looking all chummy with his former rumored love interest Kylie Jenner at Mr. Chow too, but it seems they were only catching up as friends.
There haven't been any new developments in Sarah's alleged Hermes bag theft, but we'll keep you posted.
Photos: Splash/INF