Oprah Winfrey and Mariah Carey are busy getting their coins, but Mariah suddenly fell ill and had to be rushed to the hospital. Find out what they're up to and the latest on MC's condition inside….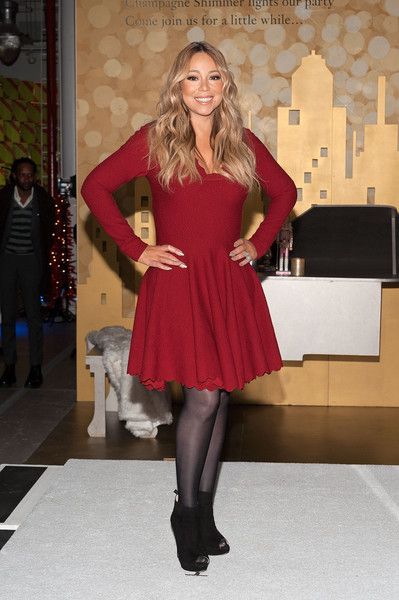 Oh no!
Mariah Carey was rushed to hospital in NYC this morning after falling ill. According to reports, the Elusive Chanteuse songstress got very dehydrated and weak after an appearance, which caused her team to call the ambulance.
Turns out, she has the flu! She's getting pumped with fluids and vitamins to help fight the nasty virus.
Before she was rushed to the hospital, MC was busy getting fans into the holiday spirit. The Grammy Award winning artist, who's starring and producing a Hallmark Christmas flick, got festive in a deep red frock for the Pier 1 Imports Pop-up Store launch.
We hear she was paid $300,000 to greet visitors for an hour, but left after being at the event for about 25 minutes complaining she wasn't feeling well. 
It's being reported she's doing fine now and will be released later today. Get well soon MiMi!
Down Under....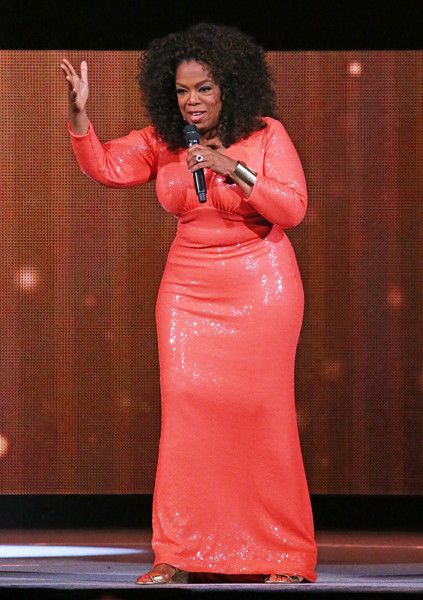 Five years since her last appearance on the continent, Oprah Winfrey is BACK in Australia to reunite with her mates for her five-city speaking tour. The media mogul hit the stage today for her "An Evening With Oprah" tour where 15,000 of her fans packed the Rod Laver arena in Melbourne to hear what gems she had to share.
The curvalicious 61-year-old (who is working this peach sequined gown) was fired up when she hit the stage to greet her adoring fans. She had all eyes on her in a coral peach gown that shimmered as she walked back and forth across the stage. She kicked off her tour saying, "I don't know why you're all here. I don't sing or dance, but you came anyway. I'm here to help you see how your life is speaking to you every day. Thank you so much."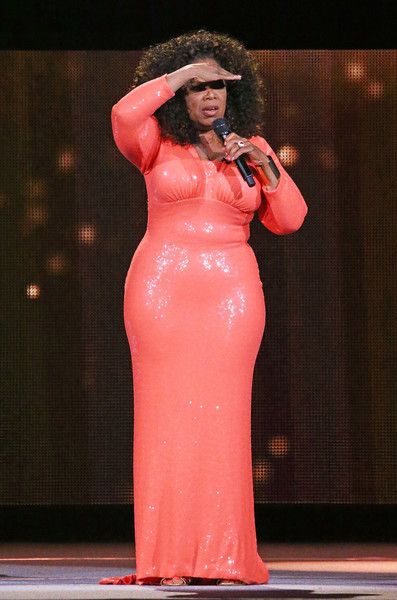 After her opening, she got right into the "deep" stuff, opening up about her painful past. The talk show titan revealed the name of the baby boy she lost after giving birth at the tender age of 14.  Her son died weeks later in the hospital. She said,
"I did an interview with a reporter before I came to Australia and she said you should name the baby son who died. So I have named him, I had a little boy named Canaan."

She continued, "I did have a son. And I named him Canaan because Canaan means new land, new life."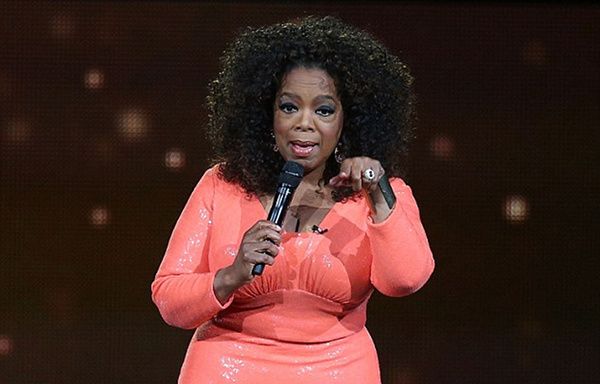 Oprah also addressed rumors that she would be moving to Australia. Before she hit the stage, the icon told reporters, "I'd never rule out real estate."
Of course she wouldn't. She's Lady O and can literally purchase a residence (or multiple) anywhere in the world.
Lady O will continue her trek visiting Perth, Sydney, Auckland, New Zealand and more. Peep the rest of her tour dates below:
Peep fans losing their minds when Oprah came out below:
Photos: Getty/Splash