Tracee Ellis Ross faced a fear of hers, all thanks to her sweet mama Diana Ross.  Check out the mommy-daughter duo on stage together, plus Porsha Williams at her sister's baby shower.
Who knew the super outgoing YBF chick Tracee Ellis Ross had a fear of singing publicly?!  When your mom is the legendary Diana Ross, we get how the task could be a bit daunting.  The "blackish" star, however, has a legit FEAR of it.  She says she was shy as a child, so taking a stage is major for her.
Last wee in Vegas, for Diana's last show at the Venetian, Ms. Ross called her mini me up to sing "Lady Sings the Blues."  Check out the mommy-daughter sweetness below:
Tracee posted about everything that surrounded that moment.  Here are her words in full about why Diana has always been the consummate working mother:
Last week, in Vegas, my mom, out of nowhere, stopped her show and asked me to come onstage and sing. I think the last time my mom asked me to sing I was 5 or 6 years old. I swear at first I thought she said Evan (my brother, a singer, who was also there). But then I realized she said my name, and before I could think, I was walking toward the stage!

Now, I'm not afraid of much. I used to be afraid of everything. I was shy as a child. Probably tough to believe but it's true. I still get nervous all the time, but I never let it stop me and I'm certainly not afraid of performing. But, somehow, by the time I stepped onto the stage it was as if I was 6 years old again! There's something about singing….. It's no joke trying to do that as the child of DIANA ROSS, let alone while standing by her side on stage. Plus, when you're nervous, it's hard to hear, it's hard to breathe, and it's hard to be present. These are all important things when you are singing!

Anyway, here it is, me stepping on stage with my mom, fighting through so many childhood fears and fantasies. There is no way to describe the pressure, the fear of what it feels like to allow my voice to be heard as Diana Ross' child.

All my life I have witnessed her as Diana Ross the icon and Diana Ross the mother, and I have experienced her seamlessly bridge this incredible dichotomy with grace and ease. She is a nurturing and fierce mom, intimate and ancient, in a setting that isn't meant to support mothering: on stage with the whole world watching. There is a way in which she creates privacy and makes space for the sacred in the most public of settings. It is profound, and defines an infinite depth and wisdom that my mom holds. She has always carved out space for her children. I have always known I was the priority.

Well here I am, a grown woman with so many thoughts and feelings colluding and colliding. Here is my voice, as much as I could let out.

My favorite part was me burying my head into her shoulder. It has been ages since I've hidden so deeply in my mother's embrace and it was awesome.
Sweet!
Speaking of moms and kids: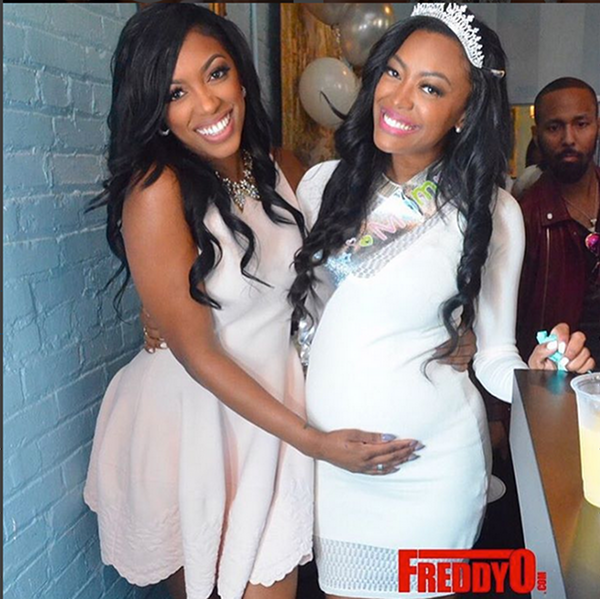 Remember Porsha's sister Lauren's big pregnancy reveal on this season of "RHOA"?  Over the weekend, big sis Porsha had a baby shower for little sis Lauren.  While Porsha has admitted it's been a bit "awkward" for her baby sis to be the first to have a baby, all the while Porsha herself has been itching to have one herself, it seems the twosome had a fab time celebrating.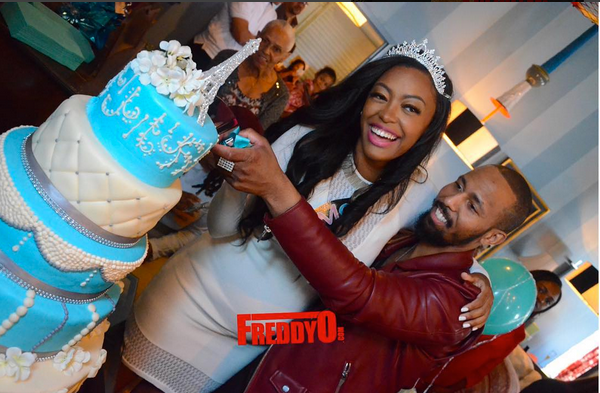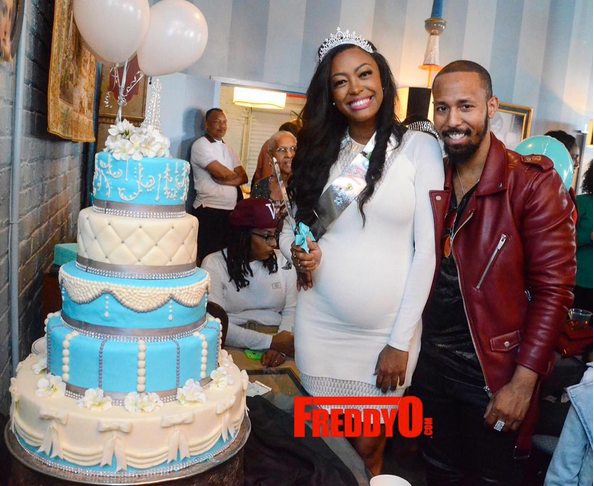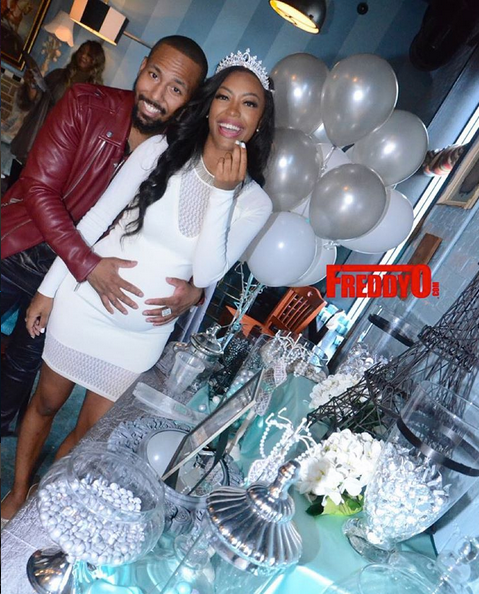 Lauren's baby's father Vernon was there in the mix at the cutesy Atlanta bash.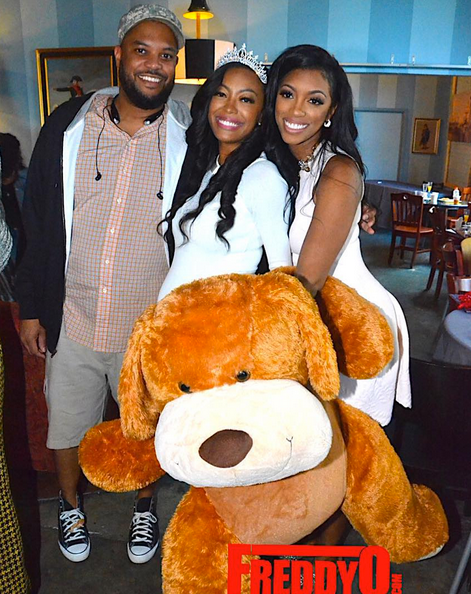 So was their mom and brother.  Congrats to Lauren!
EXTRAS:
1.  Chicago Police Supt. Garry McCarthy has been fired by Mayor Rahm Emanuel after the recent Laquan McDonald shooting developments.  STORY
Photos: Freddy.com