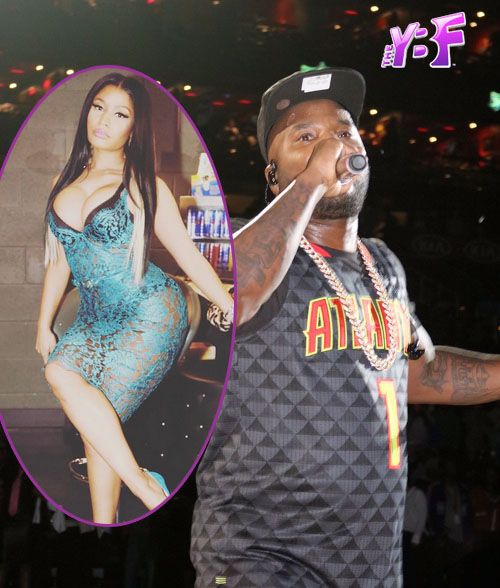 Rappers Jeezy and Nicki Minaj took center stage to perform at two separate concerts. Check pics and video of Jeezy rocking the mic in ATL and Nicki hitting the stage for Red Bull inside…
Last night...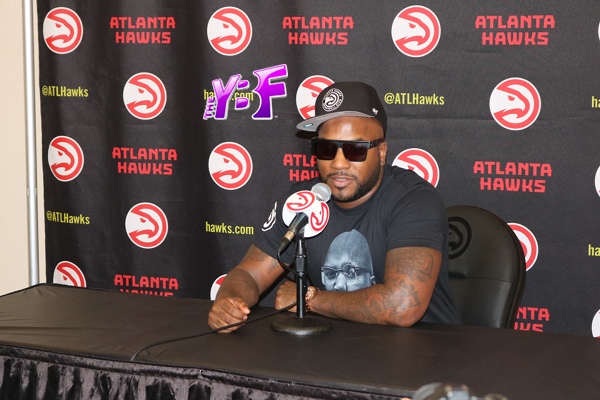 Atlanta native Jeezy returned to his hometown to rock the mic for NBA fans and TheYBF.com was on the scene. The Church In These Streets rapper spoke to the press about his partnership with the Hawks before he took center stage to perform during half time.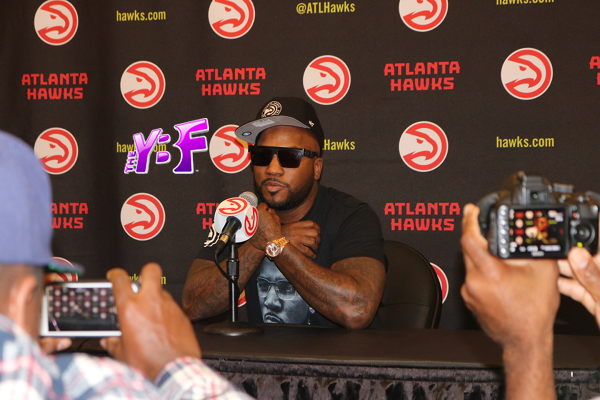 Over the Thanksgiving holiday, Jeezy (along with the Hawks) gave away hundreds of boxes of food along with two Hawks tickets to each family, so we're sure those who received the free tickets were in the stands to see him perform.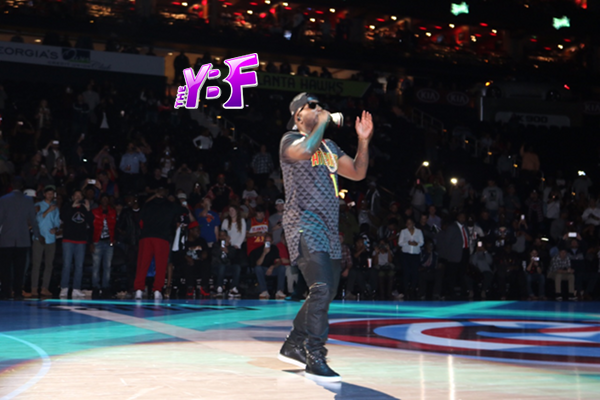 Jeezy took center court at Philips Arena to perform some of his greatest hits, including "Bottom Of The Map," "Lose My Mind," "Soul Survivor" and more.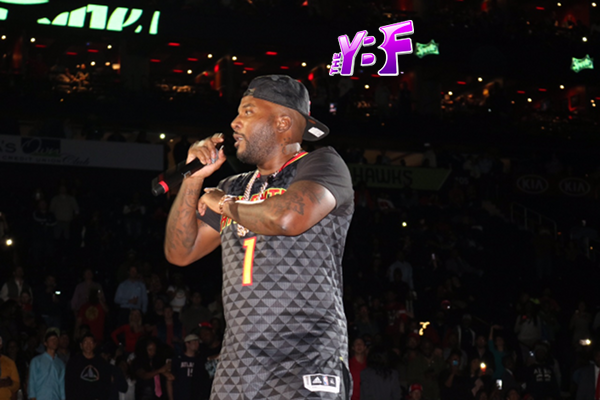 Jeezy even busted a few moves as he worked the crowd during his set.
Check it:
Afterwards...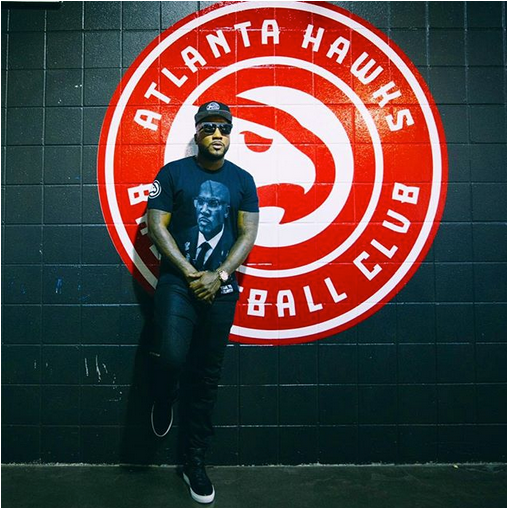 The 38-year-old rapper was happy his team came out victorious beating OKC, 106-100.
And look who was in the stands...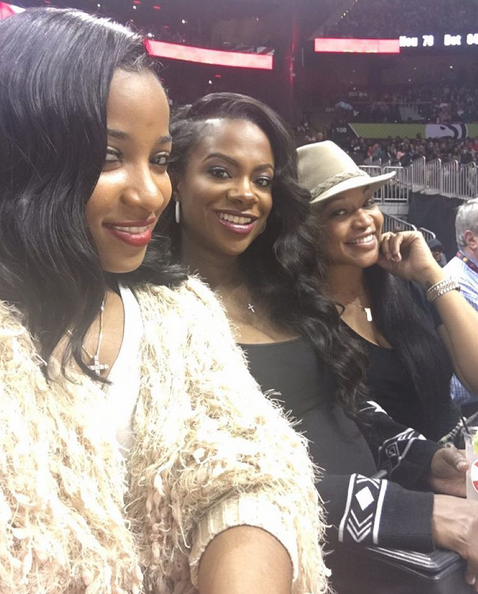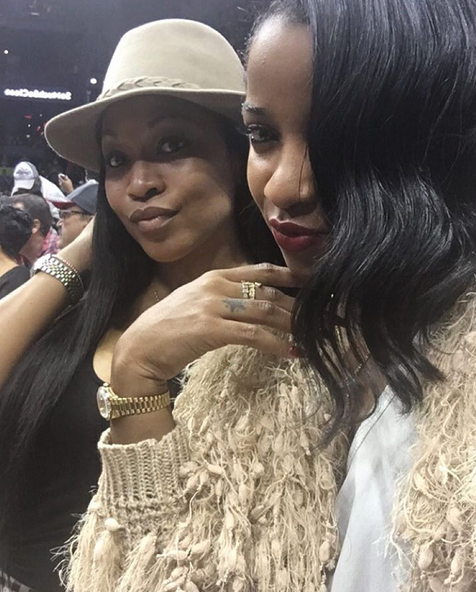 "RHOA" star Kandi Burruss (and her bump) came out to cheer on the Hawks alongside Toya Wright and Monyetta Shaw.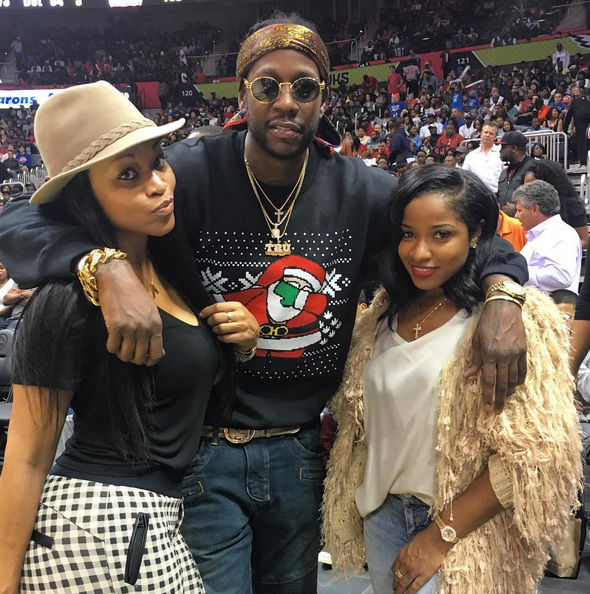 Rapper 2 Chainz, styling in his Santa Claus "dabbin'" sweater, was also in the building. Fun times.
At another show...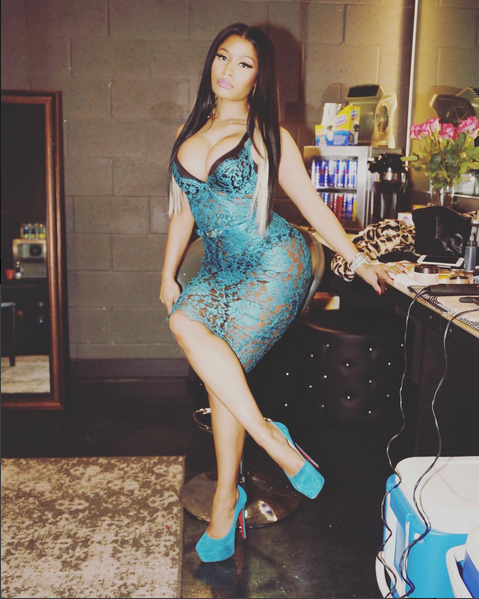 Nicki Minaj popped up on the west coast for a surprise performance at "30 Days In LA," held at The Teragram Ballroom, presented by Red Bull.
Before taking the stage, the Barbershop 3 actress snapped it up backstage in a teal skin tight lace paired with teal suede Christian Louboutin platform pumps. Her usual extra sexy attire.
She snapped a few selfies with her team, including choreographer Laurie Ann Gibson, Omar and Rush.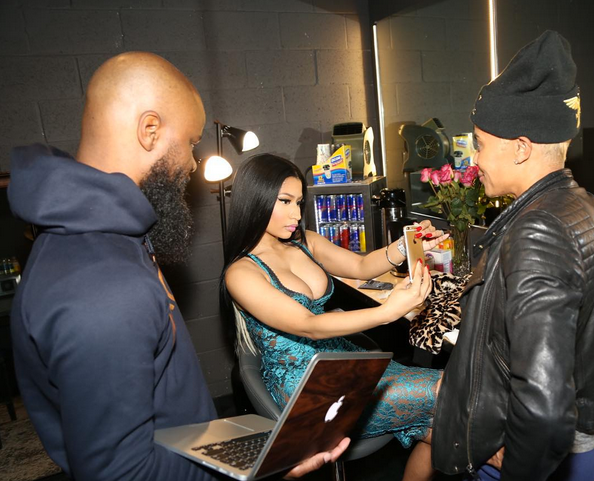 Then she snapped a few personal selfies for the stash.
After the backstage photoshoot...
The "Anaconda" rapper rocked the stage with a medley of her hits. She captioned on Instagram, "RED BULL SECRET SHOW WAS SO MUCH FUN. THANK U FOR HAVING ME. DOPE CROWD"
Below are a few clips from her performance:
Photos: YBF Correspondent Kiara Walker/Jeezy's IG/Nicki's IG