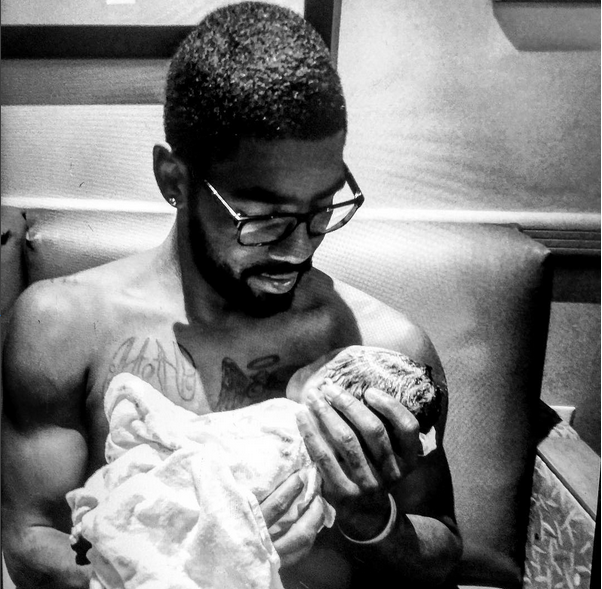 Kyrie Irving is a daddy!  Yes, for real.  Deets on the new bundle of joy the Cavs baller just welcomed, plus Kelly Rowland out and about with baby Titan Jewel and Mama Tina inside...
Basketball star Kyrie Irving just became a dad.  Back in September, we told you about the baller getting a paternity test to prove he IS the father of former Miss Texas 2010 Andrea Wilson's baby.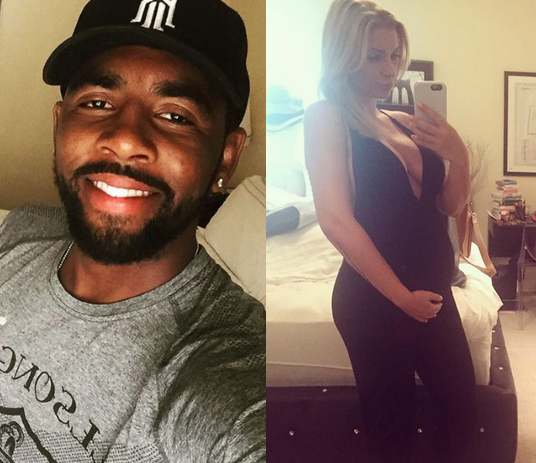 After Kyrie put out the statement saying he's dying to be the daddy of ex-boo Andrea's baby and was ready to put up child support, Andrea hit back.  Hard.  She told media:
"Kyrie has had no participation. He is only seeking custody to look good for the press."

"I've paid for and handled everything on my own without ANY support from him. I have no connection with him nor do I seek any connection to him."
Bloop.  Well, it looks like all is fine and good now because Kyrie was front and center at the hospital when Andrea gave birth two days ago.  He posted a pic of him and his new baby girl having some skin-to-skin time, and explained why he named her after his mother:
Azurie Elizabeth Irving 11/23/15 35 hours of labor from her great mother and she came into the world to bring a shine to my world that I never thought was possible. I love you so much, and my heart grew the first time I felt your heart against mine. Mommy, I gave her your name because I know you will bless her and our family the same way you blessed me. I love you.
Sweet.  Congrats to the new parents.
Speaking of parents: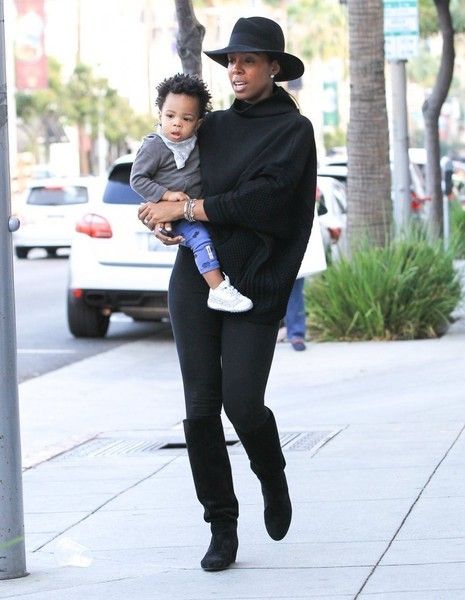 Kelly Rowland hit the streets of L.A. with baby Titan Jewel yesterday.  The hot mama, dressed in all black and a chic Maison Michel hat, was spotted out with Mama Tina Knowles.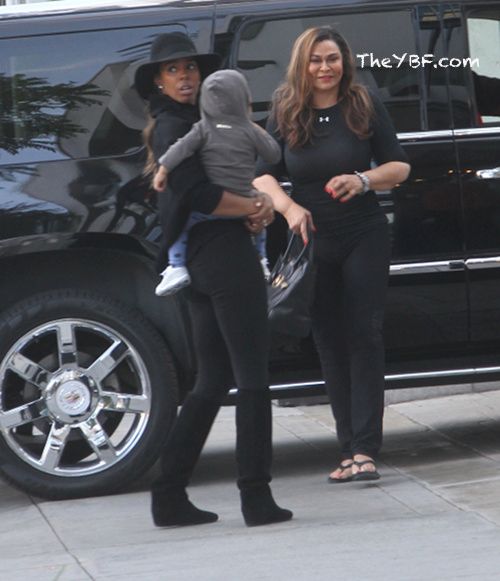 How cute.  Looks like they were getting in some last minute Thanksgiving grocery shopping, and you know Ms. Tina throws DOWN.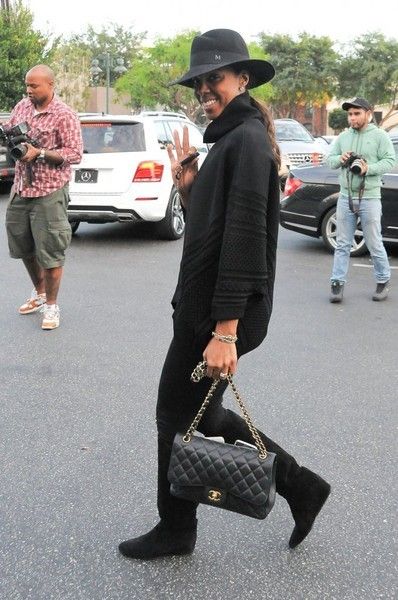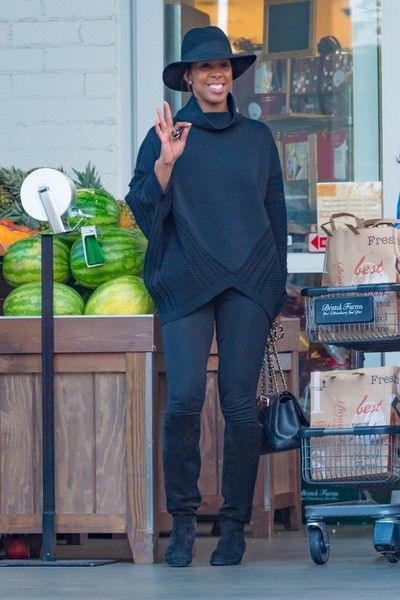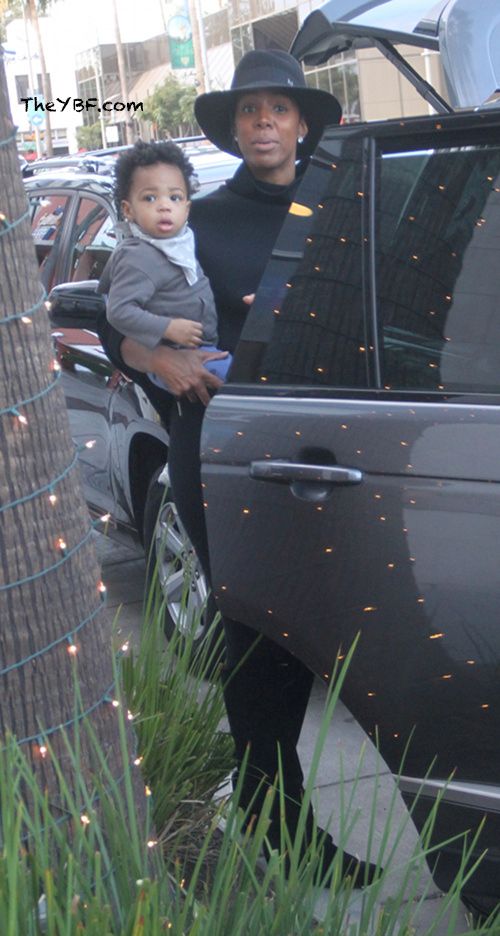 Kelly is currently rocking out our TV, thanks to College Football. 
ESPN's new commercial, which recently debuted, showcases Kelly alongside Rob Thicke and others having a party and singing with each other while watching a big announcement about the first official rankings of the season.  Several spots, which will be part of the Who's In campaign, will run through the crowning of the National Champion in January 2016.
Photos: Kyrie's IG/FameFlynet