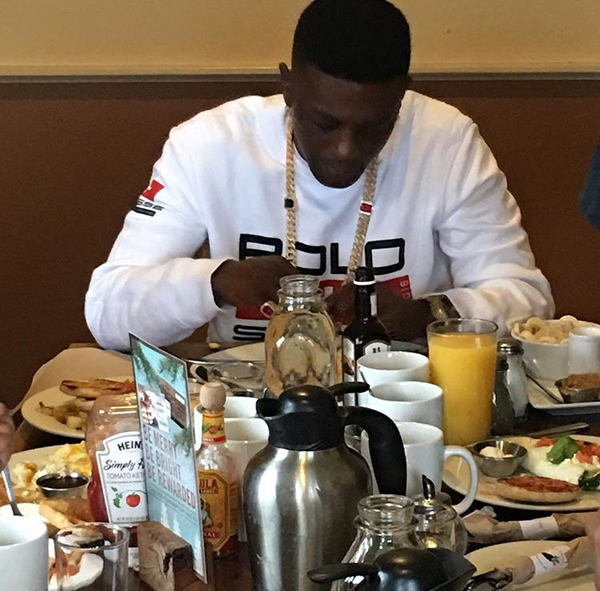 Rapper Lil Boosie shared some unfortunate news with his followers this morning: He has kidney cancer. More inside….
Down south rapper Lil Boosie took to his Instagram this morning to share some very unfortunate news with his fans. In a caption (that he has since deleted), the Baton Rouge rapper revealed he has been diagnosed with kidney cancer.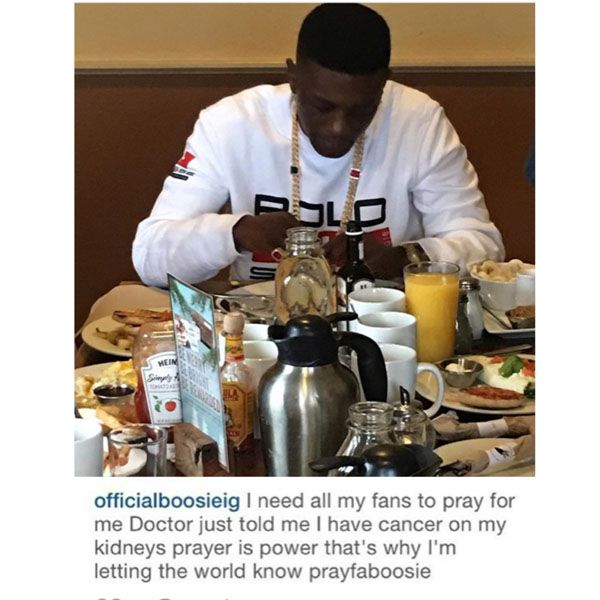 The 33-year-old rapper, who was released from jail in March 2014 after a 5-year bid, posted a picture of himself sitting before a table of food with the caption, "I need all my fans to pray for me. Doctor just told me I have cancer on my kidneys. Prayer is power that's why I'm letting the world know prayfaboosie".
According to TMZ, the reason Boosie deleted his caption is because he was advised by his team to take it down. The picture he posted is still up on his page, but the caption has been erased.
On top of dealing with his new diagnosis, Boosie has been battling diabetes as well. Sad.
Let's keep Boosie in our prayers.
Photos: Boosie's IG