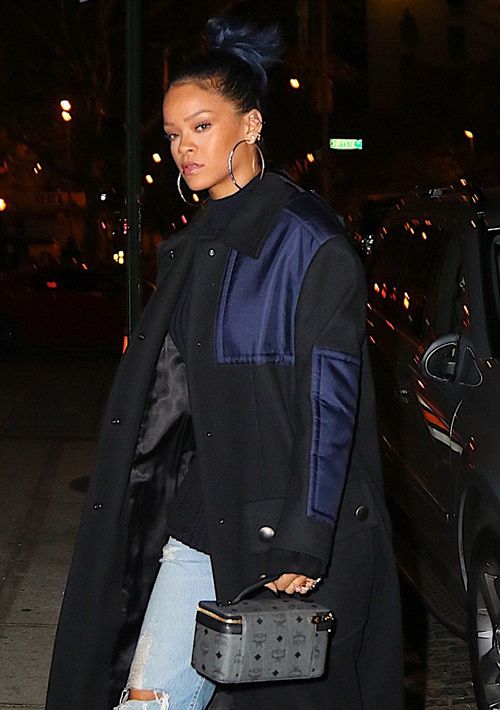 Rihanna is rocking funky, furry footwear and new blue hair. Decide if we love it inside...
Rihanna is feeling blue and furry this Holiday!
RiRi seems to have a thing for furry footwear. Remember when she was trekking all over Paris Fashion Week in a furry pair of flats? And remember those pink furry PUMA slippers she wore on her FADER magazine cover? Well, she's back on her furry steez.
Furry footwear can be tricky, but RiRi seems to pull it off, of course. The Pop princess was seen rocking a pair of gray fur Maison Margiela mules last night in NYC with her Miu Miu coat. The "BBHMM" singer was making her way inside a tattoo parlor Bang Bang in Manhattan to get some new ink before she hopped on a flight out of the Big Apple for the Thanksgiving holiday.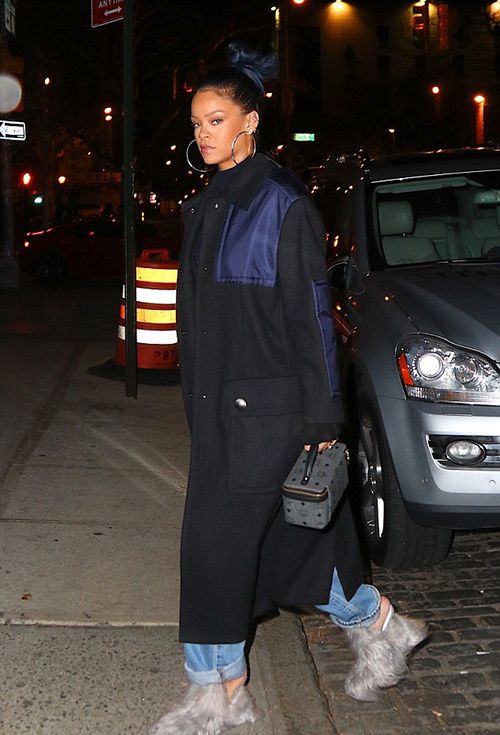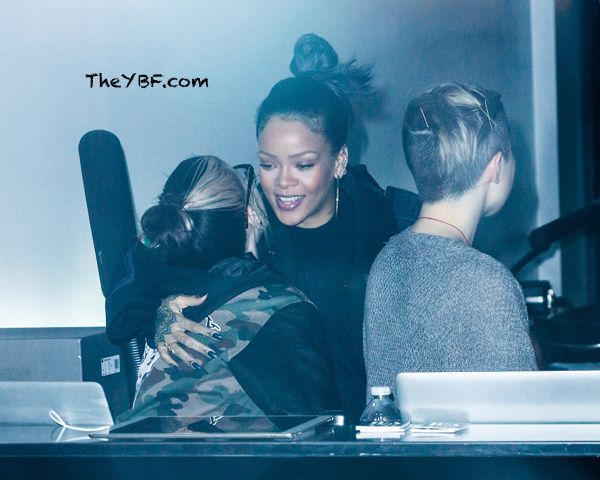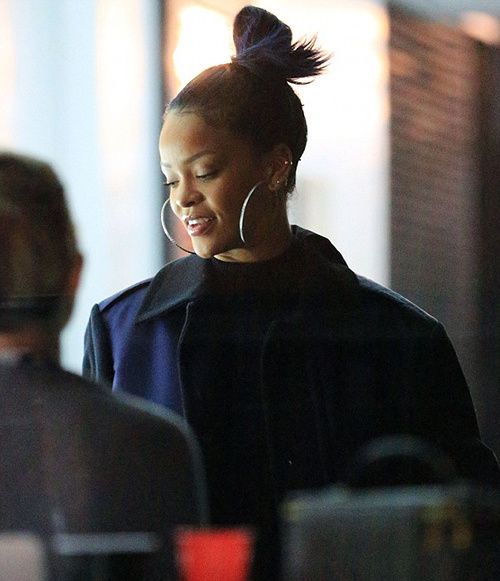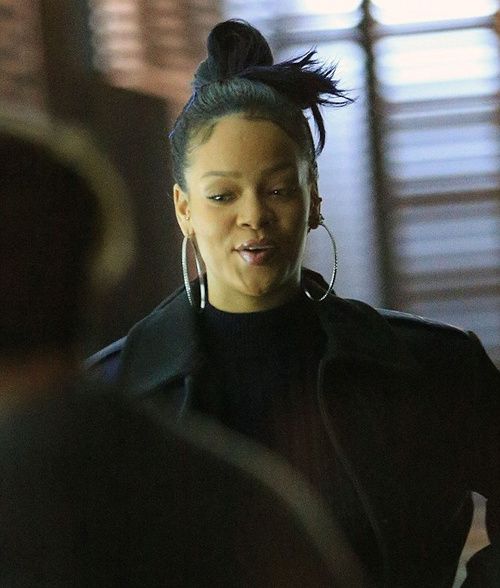 The blue haired beauty paired her shaggy shoes with a navy Miu Miu wool coat that matched her new hair hue. Definitely an interesting way to keep warm in the brick NYC weather, but she effortlessly pulls it off.
So....
DO WE LOVE IT?!
Photos: Splash/INF