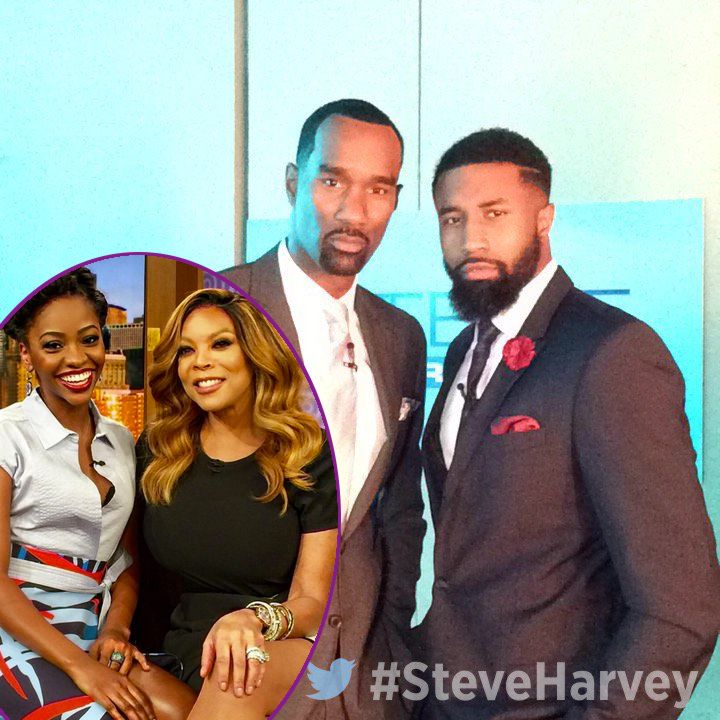 Remember that ridiculously fine father-son duo who went viral on social media recently? Find out what they revealed about who the son wants to date, how Teyonah Parris flexed her smarts on "Wendy," and Tracee Ellis Ross having the time of her life on national TV....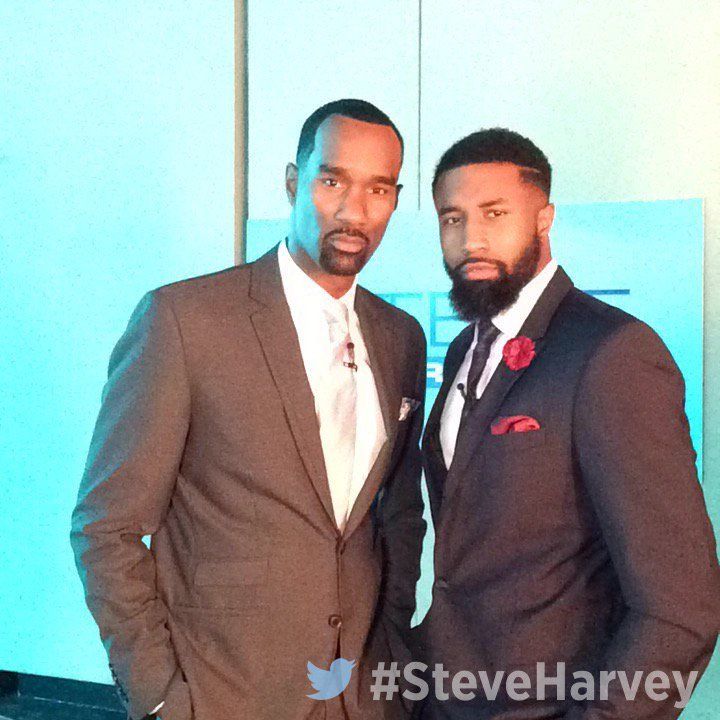 Remember that father-son duo whose selfies started lighting up the internet and got EVERYONE's attention, including ours?  Mainly because the twosome looked like brothers instead of a 20-year-old and a 46-year-old.
After Correll Stanfield innocentlyposted the below pic saying his dad looks more lik his brother , his phone started to blow up like crazy....eventually garnering 19,000 RT's, 25,000 favorites....and 2 million views!  Won't he do it?!
The Baltimore fellas started posting a few more pics and not long after they got a call from "The Real" "Steve Harvey."  They decided to go with Steve to tell their story, and it aired this week on his daytime talk show.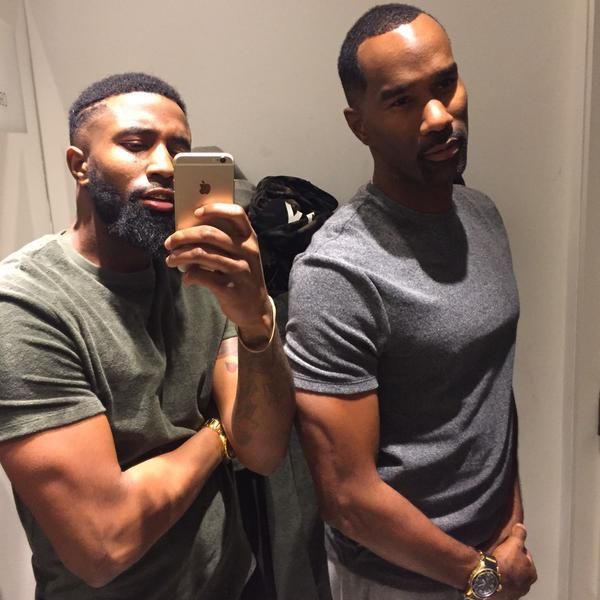 Correll revealed:
"As soon as I posted it on my Twitter, the reception we got was unbelievable to the point where I had to shut my phone off.  I'd open up my Twitter app and it would start freezing, glitching.

"I was surprised.  Being from where I come from, not everybody has that opportunity. So, where I come from, it's a blessing."
His pops Billy, who is married, revealed that his life wasn't always what we would think.  After growing up in a two-parent household and being a successful athlete in school, he interestingly turned into a major drug dealer on the streets of Baltimore.  He ended up serving five years in prison.  Now, he's turned his life around. The hands-on father is a successful pastor who has started a mentoring program for at-risk youth in Baltimore.
As for his son's dating life....Cordell says he's definitely looking for a BAE.  She's got to be God fearing, pretty and good for him.  When Steve started to put on his matchmaker hat, Cordell interrupted and told Steve, "Someone like your daughter Lori."
Steve WAS NOT having it.  Ha!  Check the video below:
In other TV news, super fab chick Teyonah Parris stopped by the "Wendy Show" (glowing as always) to talk natural hair, ChiRaq, and what's REALLY going on between her and Straight Outta Compton star Corey Hawkins:
Teyonah explained that Corey is a friend from WAY back when they attended Julliard together.  That's why we often see them hanging out together  at tennis matches and other places.  Mmmhmm.
The "Survivor's Remorse" star also revealed that she went natural about 4 or 5 years ago.  We love every bit of every style she rocks.
The brainy beauty even dropped a little knowledge on the show to defend the ChiRaq story line.  Wendy turned her nose up at the premise being women withholding sex until the men stop the violence in the streets of Chicago.  She said a sex strike could NEVER work.
Teyonah chimed in saying that activist Leymah Gbowee imposed a sex strike in Liberia in 2003, and it's one of the major reasons why the second civil war in Liberia ended.  She even won the Nobel Peace Prize in 2011.
No PEACE....No PIECE!
By the way, Teyonah has been slaying the 'Gram with her promo looks today and yesterday: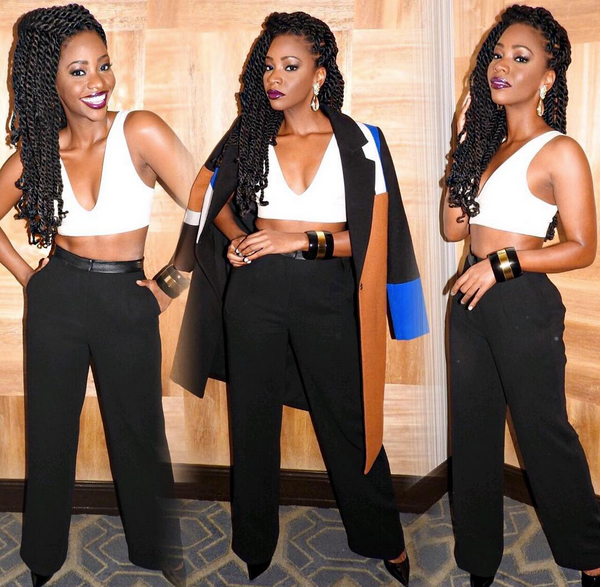 This mint Kate Spade dress and Stuart Weitzman sandals though....Yassss!
And finally: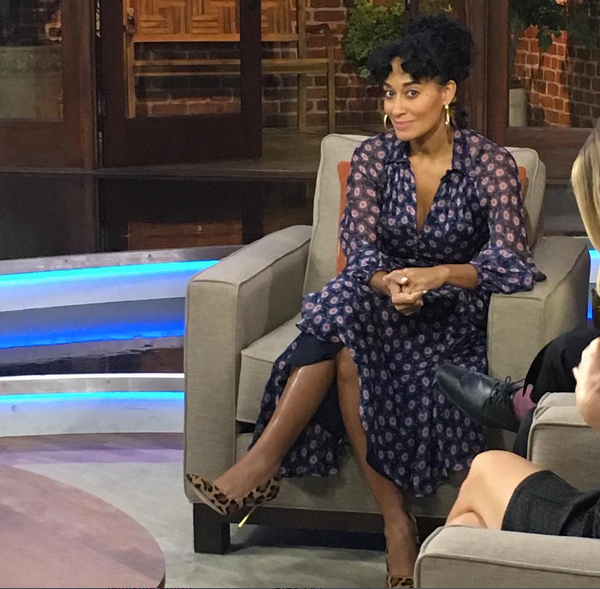 While promoting season 2 of "Blackish" this week, Tracee Ellis Ross is looking stylishly fab and is cracking us up simultaneously.  Get into her "Extra" interview yesterday where she kicked off her shoes to teach host Tracey Edmonds how to dance:
Then her Good Day L.A. interview about the faces she always gets caught making: Photos: Instagram/Twitter