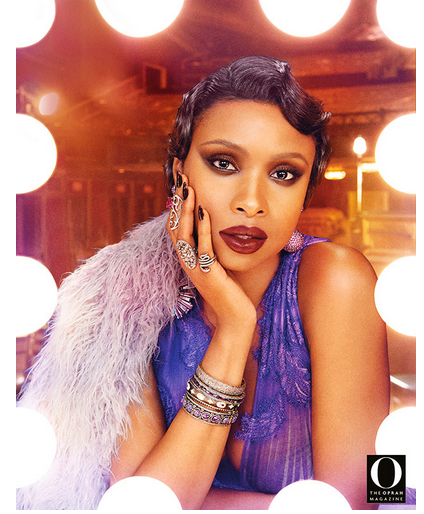 Jennifer Hudson is heating up the pages of O magazine with a new spread to celebrate her role in the Broadway musical The Color Purple. Get into it inside....
THIS is how you slay a magazine spread…vintage style.
Grammy Award winning singer Jennifer Hudson is gracing a few pages in the December 2015 issue of O, The Oprah Magazine. And chick is STUNNING.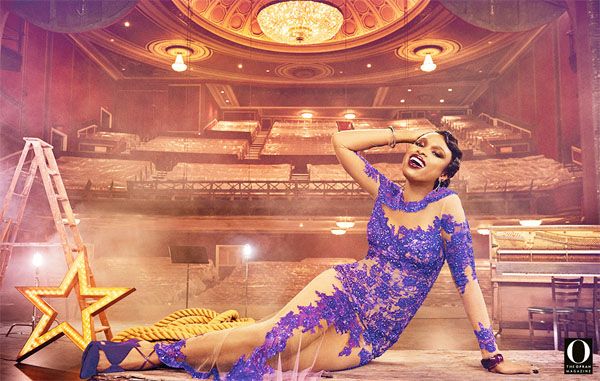 The 34-year-old songstress got uber glam for the old Hollywood spread, rocking her favorite hue (purple) from designer brands Tadashi Shoji, Kate Spade and Mandalay. And the spread appears to be an ode to her debut Broadway role as Shug Avery in the "The Color Purple" revival.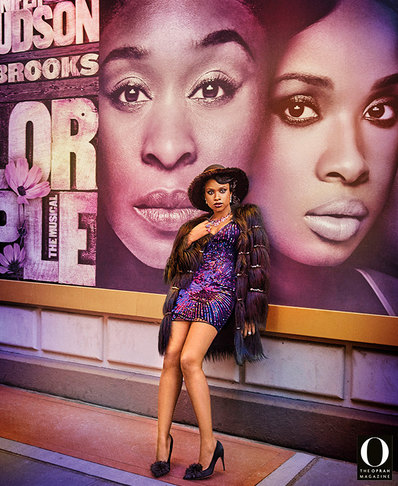 Gorgeous.  One of our fave shoots of hers yet!
In the interview, the Oscar winner revealed how nervous she was to play Shug, how she staying healthy for her stint and her love of musicals. Below are the highlights:
On being a ball of nerves before her debut in the Color Purple:"I have butterflies taking on this role, but I like that," she tells the magazine. "I never second guessed it – I just hopped right in. She is such a different funky character for me and I was very attached to book and the film."

On how she's staying healthy: "Plenty of rest, and I drink lots of warm water with lemon and honey."

On loving musicals: "We love seeing musicals. We've made it to The Lion King and Wicked already. My son says, 'Mommy, this feels like home!'"
The first preview of The Color Purple premiered this week and the official opening begins in December.
The December issue of O Magazine hits newsstands Nov. 17th.
EXTRAS:
1.  Presidential candidate Chris Christie told the Black Lives Matter organization not to call him for a meeting.  He should be more worried about getting more than 2% of the preliminary vote than he is about #BlackLivesMatter.  STORY
Photos: O magazine