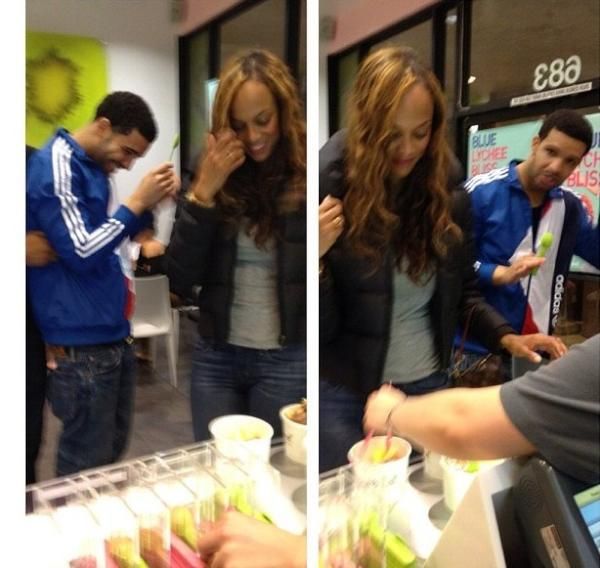 Well looky here.  Everyone's fave emo-rapper and everyone's favorite Top Model were spotted hanging out together this week....at Disneyland.  And word is it indeed looked like a laid back date.
Pics and deets inside...
Apparently after her long relationship with the older (fine) businessman John Utendahl ended, Tyra Banks wanted a lil something younger.  The 38-year-old supermodel turned mogul was caught chumping on churros at Disneyland this week alongside 25-year-old YMCMB rapper Drake.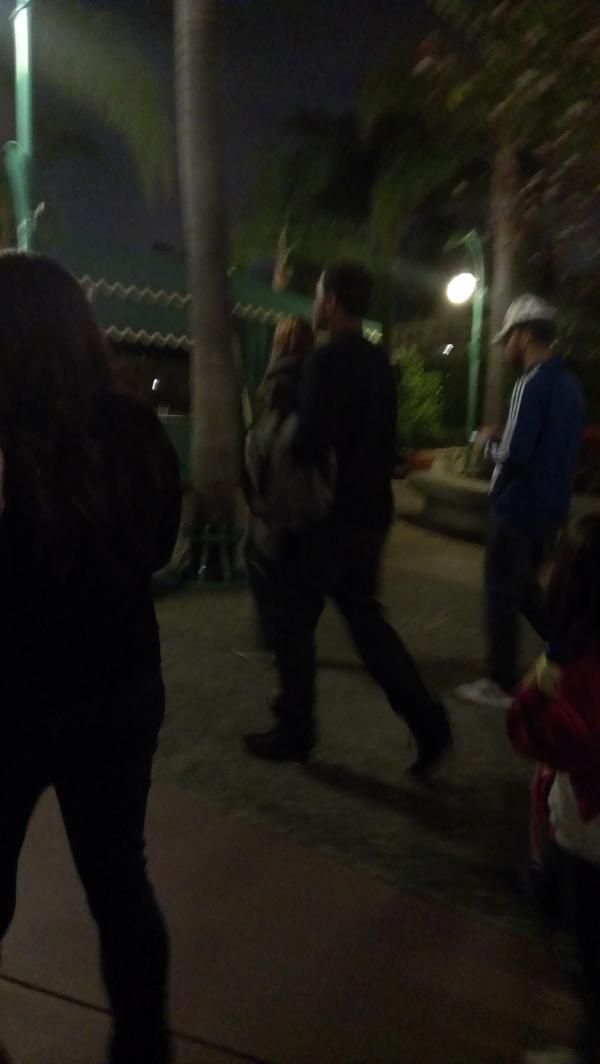 Not sure what's going on here, but the person (or person's friend) who snapped the pics immediately threw them on twitter.  Their explanation was that Tyra & Drake, looking extra dressed down, walked into the churro shop in Disneyland and seemed to be on a date.
Maybe those rumors of Tyra having a cross-the-world relationship with a man she met while in Bali several months ago aren't true.  At least not anymore.
What's that boyish grin you got going on back there Drake?  Probably snapping pics for his diary to get him that next "heartbreak" verse....