She's BACK!  Missy Elliot has joined Instagram and dropped a new video, her first in 7 years.  All the perfect ingredients for a flawless comeback.  Check out Missy 'Misdemeanor' Elliot's "WTF (Where They From)" video blessed by Pharrell inside...
As she promised, after her big SuperBowl XLIX halftime show performance with Katy Perry, Missy has returned to the game.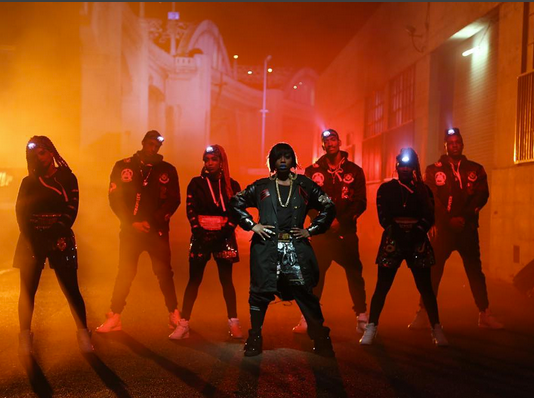 Missy Elliott's new single "WTF (Where They From)" ft. Pharrell Williams is here, and it comes with visuals.  The Queen of original & dope videos is back to claim her crown.  She's 44 and looking damn good.
Missy's new dance track is serving up that alternative street freshness we've come to love over the years, complete with a mirror-tiled jogging suit, shiny leather pants, and dope sneakers and jewelry.
Pharrell is on the track, and he shows up in puppet form in the video. Ha.
Check it below:
Welcome back Missy! 
By the way, Ms. Elliot has joined the 'Gram as well.  This should be interesting...