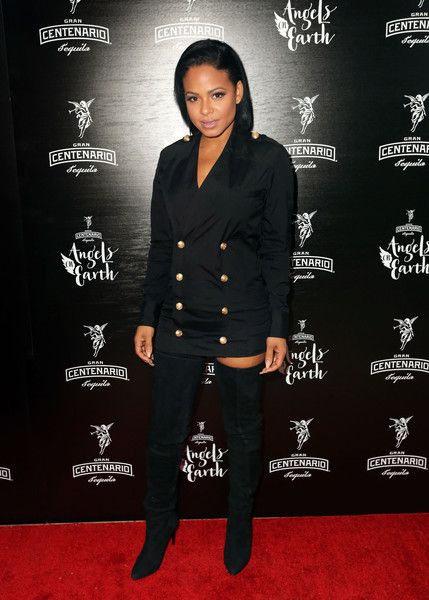 Christina Milian is still talking about her break up with rapper Lil Wayne. And now, we know why the two really called it quits. Find out how a half naked chick on Instagram was behind it all inside….
Christina Milian is finally letting the cat out of the bag as to why she and rapper Lil Wayne REALLY called it quits after dating over a year.  All those media answers she gave before weren't necessarily the real deal.
If you believe they were ever a couple in the first place, here's your answer.
While C-Milli was on the party circuit last night (pictured above), a new episode of her reality show came on that spilled a little tea on her relationship with Lil Wayne.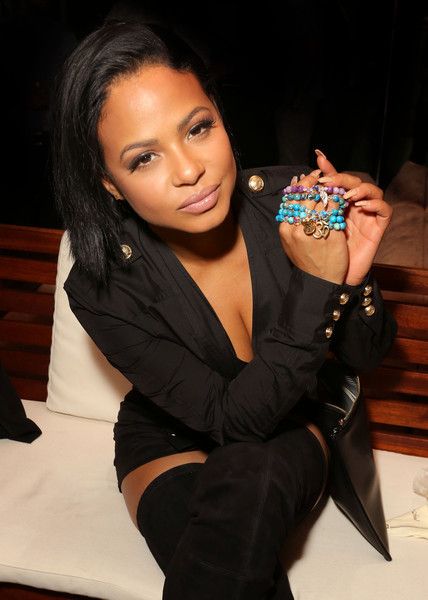 On last night's episode of her E! reality show "Christina Milian Turned Up," Christina confronted Weezy about a photo she found on Instagram. Apparently, she came across a picture of a woman posing it up in her underwear inside the Young Money honcho's home. Oh? Y'all know how these thirsty social media chicks be these days. That was the straw that broke the camel's back, so they called it quits.
In a recent interview with Too Fab, C-Milli opens up about her love for rap star, saying she loved him more than she loved her ex-husband The Dream. Oh?! She spilled,
"I've never loved anyone the way that I love Wayne, not even my ex-husband," Christina said in a confessional. "I've never loved anyone the way that I love him. I've never had anyone understand me the way that he has."
The reality star said she has no regrets showing her break up on national TV and that she credits her sisters with giving her the support to keep moving forward.
As far as that video "Do It" she shot with her now ex-boyfriend a month after they broke up, she said,
"I'm dropping that in December," she says. "I'm dropping my whole EP, called 'For You,' on December 4th. If people have been watching the show and watching my life, they'll be surprised and they'll really appreciate the honesty and the vulnerability in each song. It's only four songs, it's about different stages of love and also being a confident woman and knowing yourself. To see all four music videos and hear all the songs and the way we're laying them all out, it's something to be proud of and a good example for anyone who loves music and wants to do music their way."
Looks like she's keeping her focus on her music and career...for now. 
Meanwhile, last night, the R&B singer and reality star hit the red carpet at Gran Centenario Tequila's Angels On Earth event at the Sunset Tower in West Hollywood.
The 34-year-old star rocked a black tuxedo dress accented with gold buttons paired with thigh high suede boots to finish off her sexy look. Cute look for her.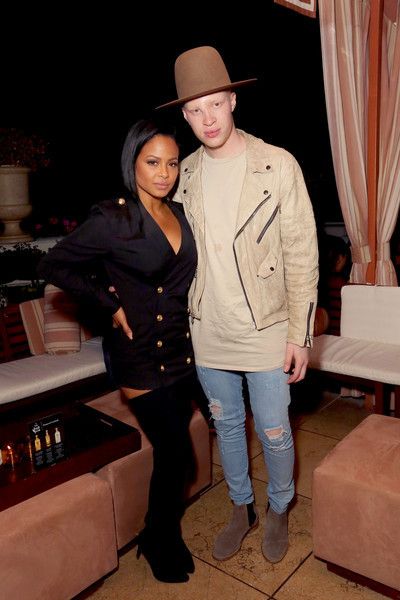 As the "We Ain't Worried" singer made her rounds, she caught up with model Shaun Ross during the festivities.
Then she got to her hosting duties....
Host Christina auctioned off a pair of self painted angel wings for charity during last night's event. She also opened up about her personal life, sharing her reality show as served as therapy for her after her break up with Lil Wayne and that its allegedly inspiration for her new EP.
C-Mill still maintains she and Wayne are good friends and have great chemistry together. The mom-of-one then compared their chemistry to Gwen Stefani and Blake Shelton's situation, calling them the "perfect couple."  Well alright.
Photos: Splash