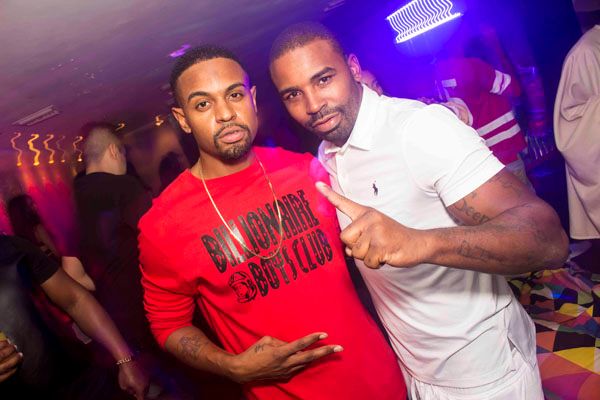 Former professional boxer Yusaf Mack recently came out as a bisexual man after a gay porn he starred in popped up online. And last night, he made it official partying it up at his "coming out" party in L.A. More inside….
We're sure you remember Philly boxer Yusaf Mack. The father-of-ten made headlines a few weeks ago after a gay porn sex tape surfaced online that featured him and two other men engaging in sexual acts.
At the time, Yusaf (who was reportedly engaged to be married to a woman) told the media he was hard up on cash and that is why he agreed to make a sex tape. But he claims he had no idea it would be gay porn and that someone DRUGGED him. Dude got DRAGGED on social media by folks who watched the clips. They basically were saying this wasn't his first time at the rodeo, if you know what we mean.
Well, his story quickly changed once reports were released that the adult film company would sue him. The 35-year-old athlete then issued a statement where he came clean saying he was never drugged and he knew exactly what he was doing. In fact, he revealed he's actually a bisexual man and had been keeping it secret in fear of negative backlash.
Now that he's living in his truth, Yusaf is ready to party! Last night, he celebrated his "coming out" party at "Socialite Sundays" at RAGE Nightclub in L.A. alongside host Brandon Anthony (above, left). Now that the cat is out of the bag, Yusaf can be his true self…and we honestly can't be mad at that.
Do you boo.