Alicia Keys, James Blake and Erika Liles were some YBF celebrity runners making it across the NYC Marathon finish line on Sunday. Peep their celebratory pics inside…
While some woke up to nurse a hangover after the Halloween festivities on Sunday, singer Alicia Keys, former tennis champ James Blake and Kevin Liles' wife Erika Liles were pounding the pavement for a great cause.
The NYC Marathon has grown into one of the world's biggest and most popular marathons. Joining a reported 50K+ runners, the YBF celebs tackled 26 miles to cross the finish line at the 45th annual TCS New York City Marathon in support of charities of their choice.
The "28 Thousand Days" singer ran in support of her foundation that she co-founded, Keep A Child Alive.
Nice! She finished with a time of about 5 hours and 51 minutes.
After crossing the finishing line, the proud mom of two (plus three from Swizz's previous relationships) gushed with excitement saying:
"Wow!!!! What a day!!! We did it!!!! One foot in front of the other was my mantra! The LOVE that was out in NYC TODAY was OUTRAGEOUS!!!!!!! Thank you for every scream, every cheer, every piece of good energy you sent my way!!! You helped me so much today!! Big love to my @keepachildalive team and my partners @cole_cook @duanemclaughlin @gradyspivey @mommy_lady #JoshZ #Nyheike. I couldn't have made it alone!!! If I can do it, so can you!! Whose down to try for a good cause in 2016?????"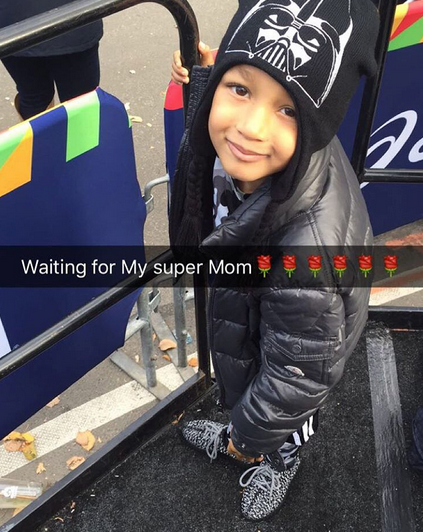 Alicia's husband Swizz Beatz and son Egypt came out to support!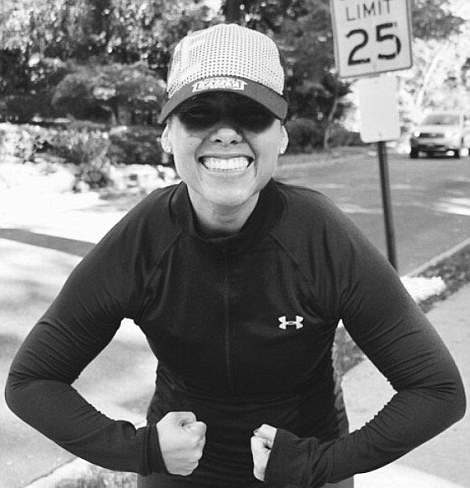 Being a supportive husband, Swizz has been encouraging his wife every step of the way, posting pics and words of encouragement on his social media accounts. After Alicia crossed the finish line, he posted, "That winning spirit @aliciakeys #nycmarathon2015 @keepachildalive let's gooooooooooo #dedication #hardwork".
Sweet. 
Speaking of Keep A Child Alive, Alicia is gearing up to host KCA's 12th annual Black Ball that will be held on November 5th at the Hammerstein Ballroom in New York. On top of hosting alongside comedian Chris Rock, she's also set to rock the stage joining an exciting lineup of performers, including Wale, LIONBABE and WizKid.
Back at the marathon....
Erika Liles, wife of record exec Kevin Liles, also hit the pavement to fabulously make it across the finish line.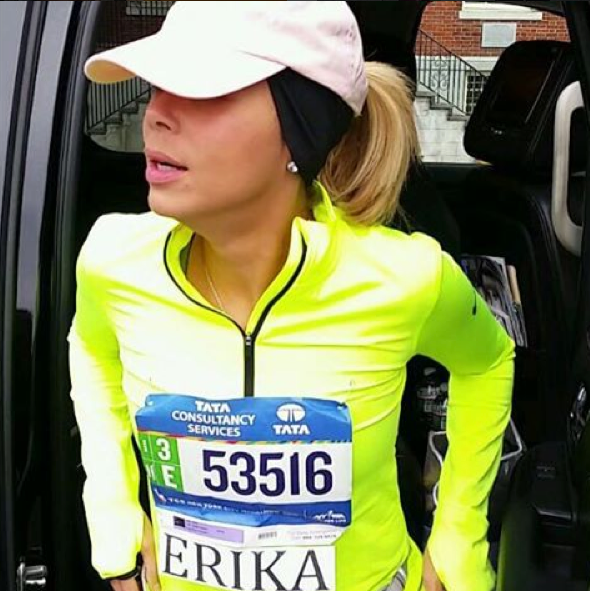 She had plenty of support too. Her hubby Kevin Liles and her daughter Genevieve came out to cheer her on. Check it:
Before the marathon, she shared preparation pics:
Nice.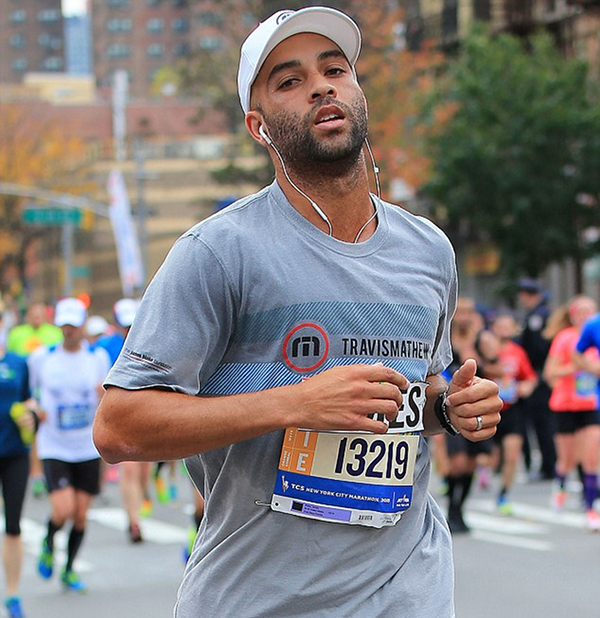 Former tennis champ James Blake ran for his foundation The James Blake Foundation, which supports raising money for cancer research. After crossing the finish line in 3 hours 51 minutes, the NY Daily Newscaught up with the athlete where he jokingly said he would never run another marathon again. 
The 35-year-old said, "Never again. At least I know I was good at (tennis). Ha!
He continued, "It was all unknown. Once I got past 20 miles, that was the longest I had ever run. Mile 23 (was the toughest part). It was a little uphill. My trainer warned me about it, but halfway through it, I had to stop and walk. Once we got to the water station, I made it through."
Major accomplishments all around.  Congrats to them all!
Photos: Splash/Alicia's IG/Swizz's IG/Kevin's IG/Erika's IG