The Carters came through once again with the Halloween fabulousness!  We've got their Coming To America themed out costumes inside, plus Diddy, Ashanti, Toya Wright, Chris Brown and more hitting up the Halloween parties on both coasts...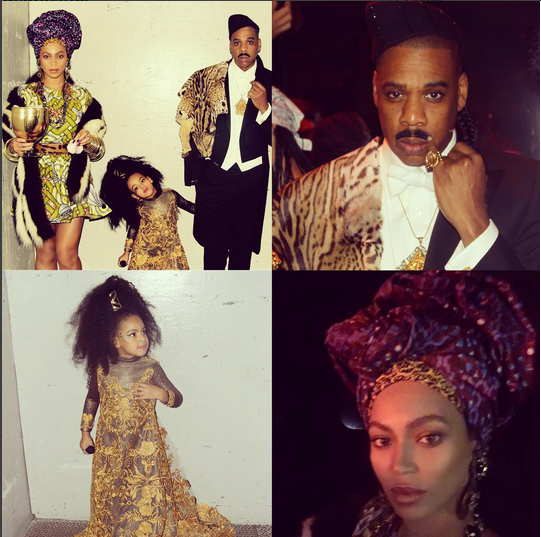 Yes, Coming to America!  Last year The carters shut down Halloween as their fave artists.  This year, Beyonce played a rose bearer as Jay and Blue dressed up as Prince Akeem (Eyeliner, fur and all!) and Lisa!  The fam headed to 1 Oak for a big Halloween party Saturday night in NYC.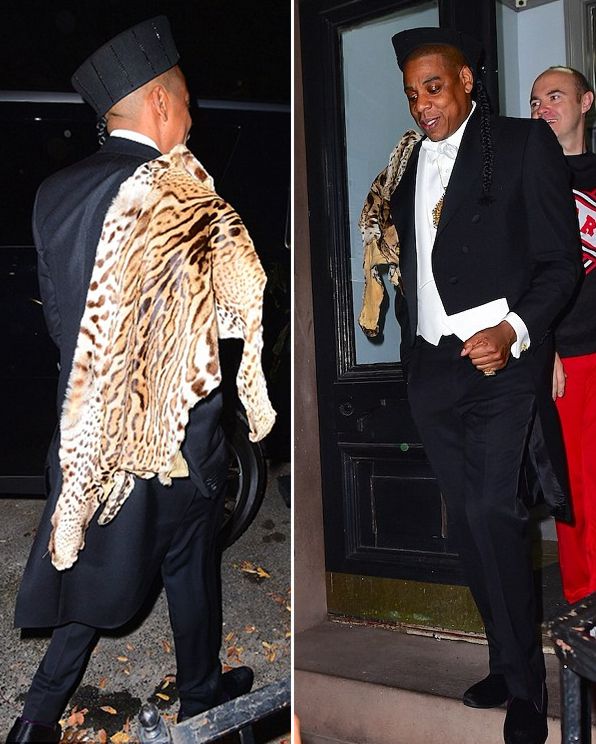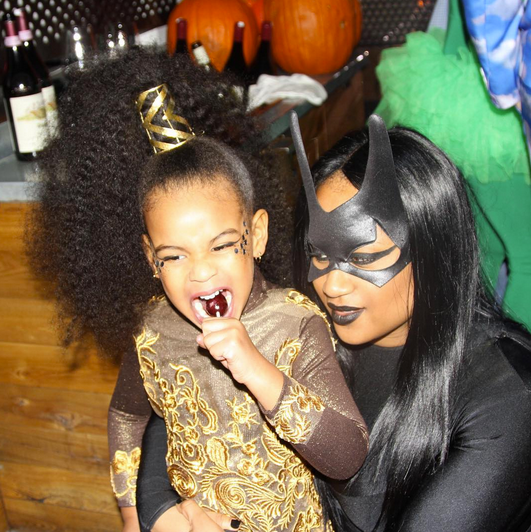 Cousin Angie was in the mix too.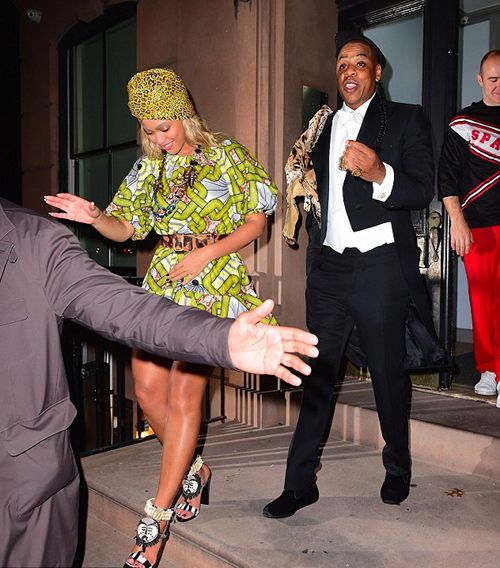 Bey rocked a dress by Demestiks NY nd carried her rose petals inside.
Cute!
Diddy also partied in NYC for Halloween.  Who was he?  An emperor of course!
He caught up with Ashanti the Smurfette as his bash.
The Ciroc honcho a LOUD and proud entrance, on a horse crawn carriage, on the streets of NY screaming abut how this is the 1st annual Emperor's Ball.  Ha!
Also there to party:
His kids' mom Kim Porter and his twins, Jessie and D'Lila Star.  he called them his Beauty Queens.  Pretty.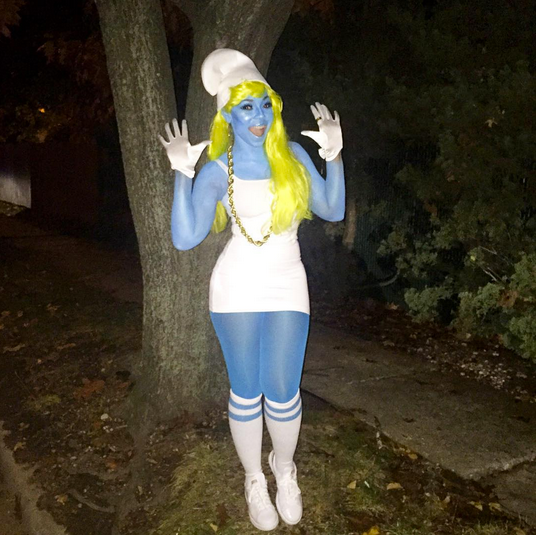 Speaking of Ashanti, she got super creative to transform into a hip hop smurfette, as she called it.
She twerked it out at Diddy's party with her friends and Captain America sister Shia.
Elsewhere in New York:
Jennifer Lopez brought her on-again boyfriend Casper Smart to Heidi Klum's 16th Annual Halloween Party sponsored by GSN's Hellevator And SVEDKA Vodka At LAVO.  Yes Jenny!  Slay in all black!
 
Down in Atlanta: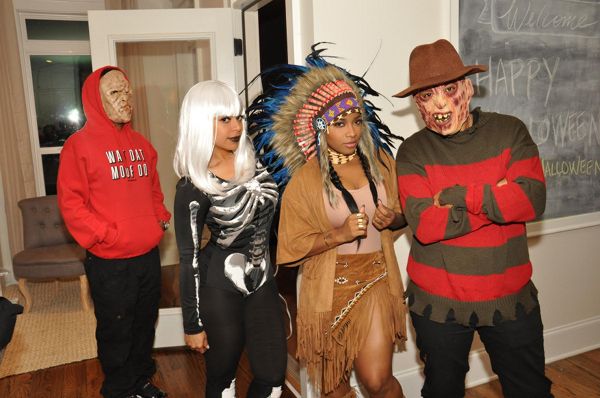 Toya Wright hit up RL& fiance Lena's (above as a skeleton) Halloween/Housewarming party put on by celebrity Realtor Brandi Hunter.
Toya dressed up with Native American headdress and fringed/suede costume as she posed it up with the homies Lil Duval (in that scary mask on the left) and Dice (as Freddy Kruger).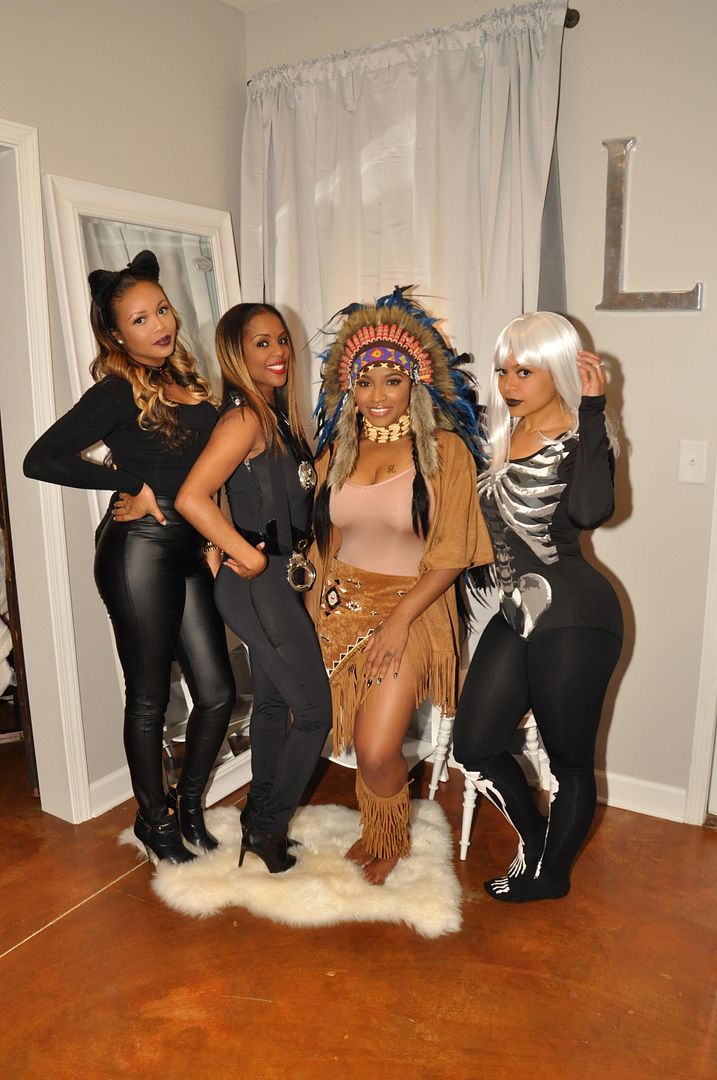 Monyetta kept it cute in an Incredibles look.  Thoughts?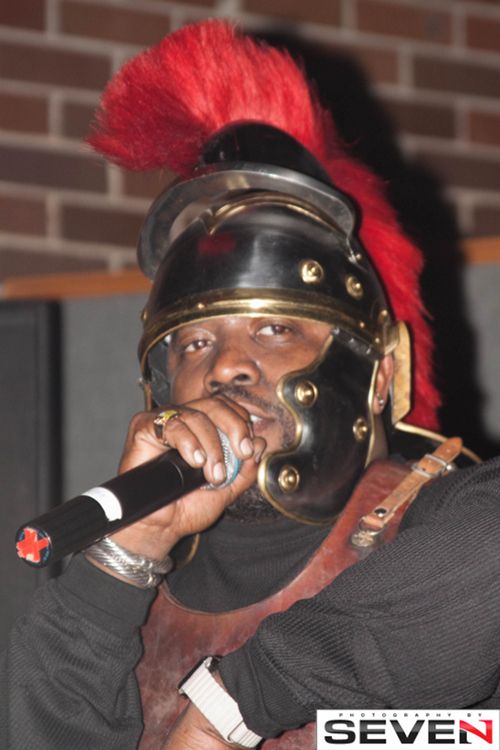 Big Boi rocked out at the Outkast Halloween party.
Over in Vegas:
Ludacris performed at LIGHT Nightclub's Forbidden Ball hosted by TREATS Magazine.  The rapper/actor dressed as an Immortal Warrior and kicked off the night performing his hit songs  Area Codes, Move Bitch, Roll out, My Chick Bad and Money Maker.
His wife Eudoxiee was dressed as Queen Artemis  She revealed on Instagram that they got the costumes together super last minute.
Looks like it worked though.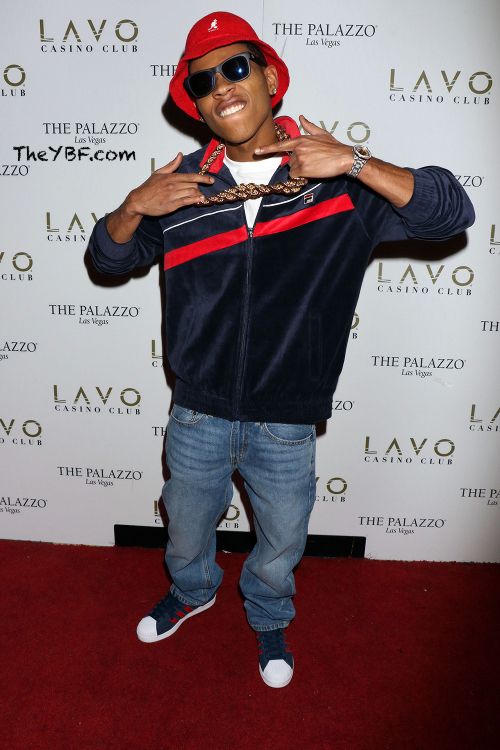 "Empire" star Bryshere Gray also hit up Vegas.  He hosted a Halloween party at LAVO dressed as LL Cool J, or....
Over at DRAIS:
Who was that dressed as a scary wolf?!
Chris Brown!  He was going all out with his Thriller theme for the night.  Breezy rocked the stage at THRILLER presented by legendary music producer Quincy Jones and Drai's LIVE at Drai's Nightclub at The Cromwell.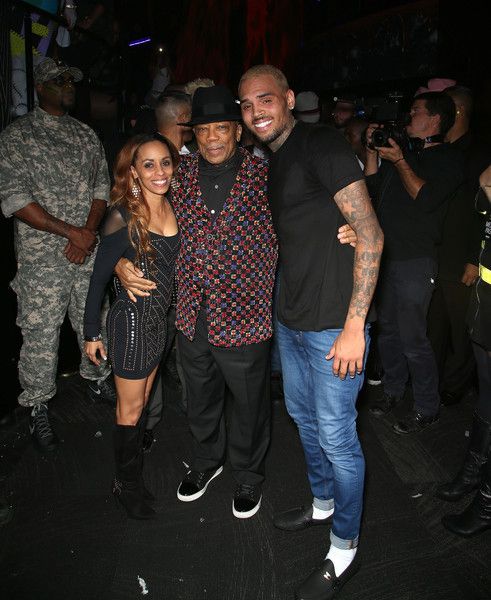 Breezy even got to pose it up with the legendary producer backstage.
The celebs in L.A. did it quite big as well:
EJ rocked a costume that looked just like himself as he hit up Kylie Jenner's party at Bootsy Bellows.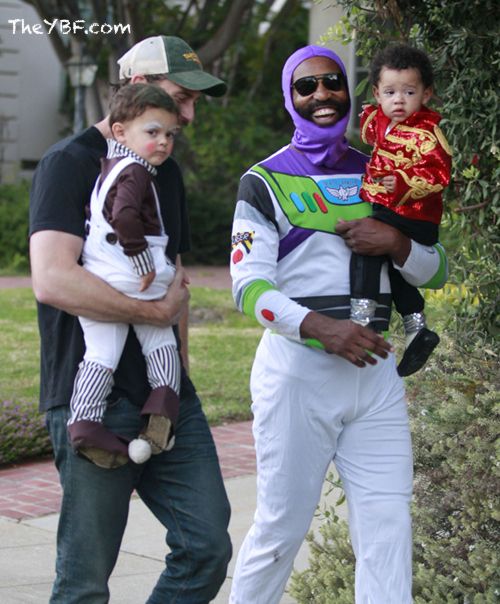 Adorbs!  Former NBA star Baron Davis took his son Kingman trick-or-treating. Baron was dressed as Buzz Lightyear while his son was dressed like Michael Jackson!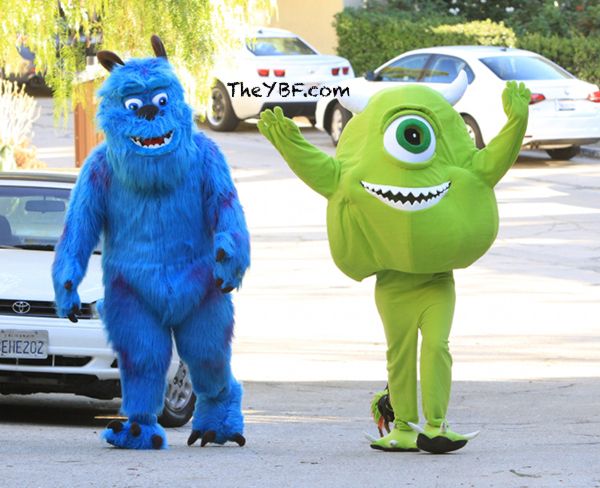 Bet you won't guess who's in THIS costume as the little green monster.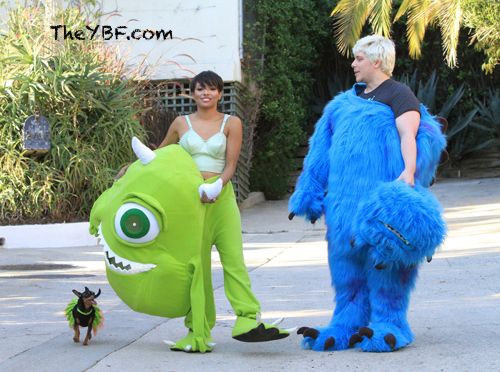 It's actress Kat Graham!  She was seen arriving at a Halloween party dressed up like "Mike Wazowski" along with her friend dressed up as Sullivan and her dog at 'Monster Inc' in LA.
Loves it.
 
Photos by: Jazmyne Nycole/Pacific Coast News/Seven Photos/WENN/Getty/Ashanti's IG/Diddy's IG/Splash