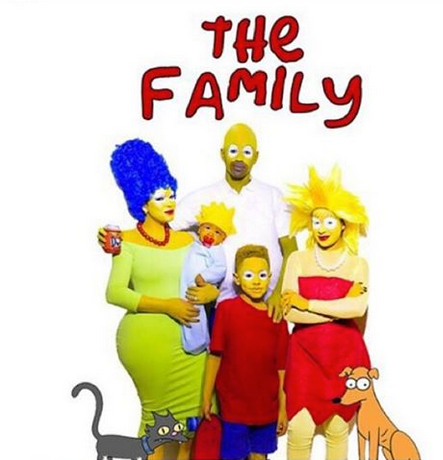 Halloween came and went with a BANG!  Celebs heart Halloween....so find out how much inside when you see the best costumes that hit the net...
Family costumes are always our fave.  Rapper Fabolous and girlfriend Emily B. and the kiddies Taina, Johan and new baby Jonas went as The Simpsons!  They kill it every year, and this year is no different.  Adorbs.
Alicia Keys and Swizz Beatz also served up a cute family Halloween photo, just 1 day before Alicia ran the NYC marathon!
Also in family costumes, CC Sabathia returned from rehab just in time to dress up with the kids! CC, wife Amber and their fam went as X-Men characters!  Loves.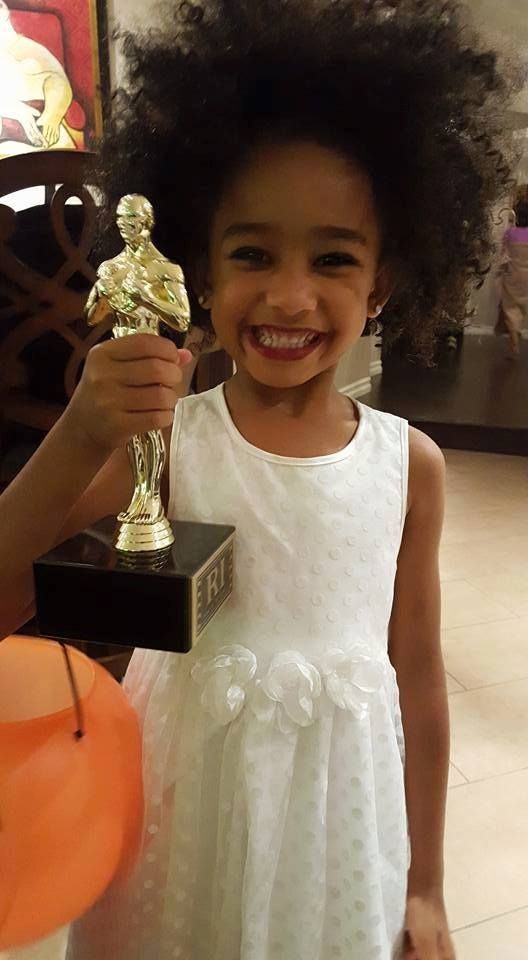 This cutie calls an Emmy winner MOM.  So she went as HER for Halloween.
Little Genesis, Viola Davis' daughter, rocked a mini replica of her mom's white Emmy dress and her natural curls as she posed with her own mini Emmy.  The "How To Get Away With Murder" star posted it on Facebook saying:
So.....the Elsa costume? Didn't work for her. The Pirate? A no go. So she finally said," I just want to be YOU mommy"! So... uhh.....this is ME.
Ha!  Adorbs!
Speaking of TV stars: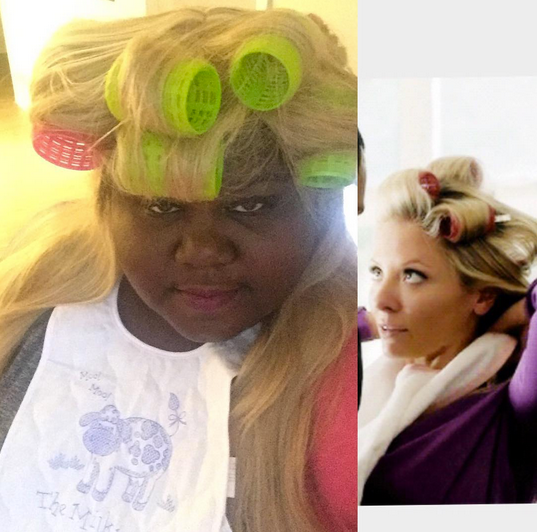 Gabby Sidibe posted a pic pf her hair in rollers telling fans to guess who she was.  Then her big reveal was THIS.  She dressed up as her "Empire" co-star Kaitlynn Doubleday as her character Rhonda Lyon.  Hilarious.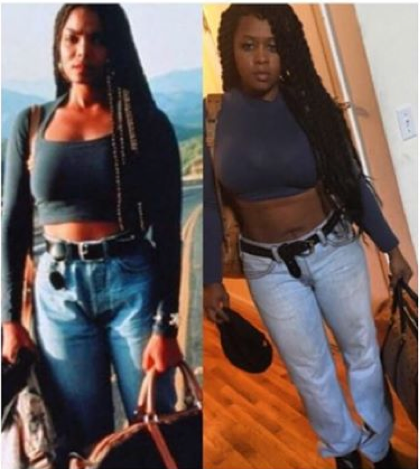 Remy Ma apped into her 90's side to dress up as Janet Jackson from Poetic Justice.  With the bags and everything.  Loves it.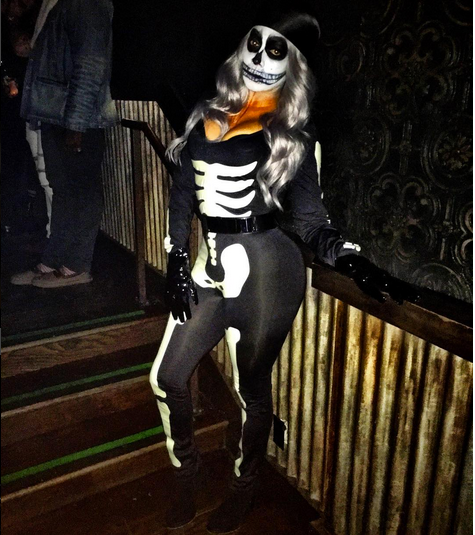 Work La!  LaLa slipped into her skint tight skeleton outfit and scary painted face for a Halloween party this weekend.
Amber Rose and Blac Chyna caught up at Universal Studios Horror Nights.
Mommy-daughter costumes are always cute: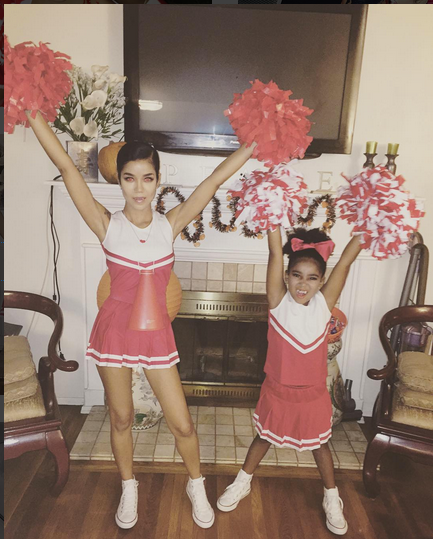 Jhene Aiko dressed up as a vampire cheerleader with daughter Naima.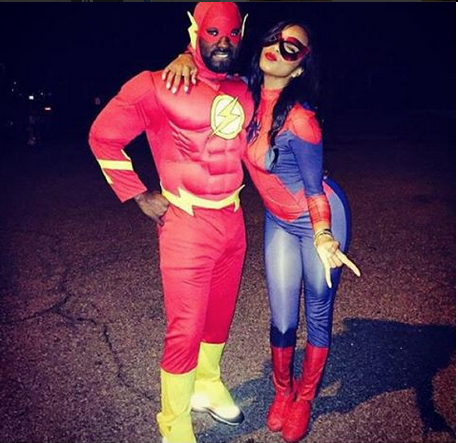 Superhero couples like LeToya Luckett and Rob Hill Sr. kept it cute as Flash and Spidey.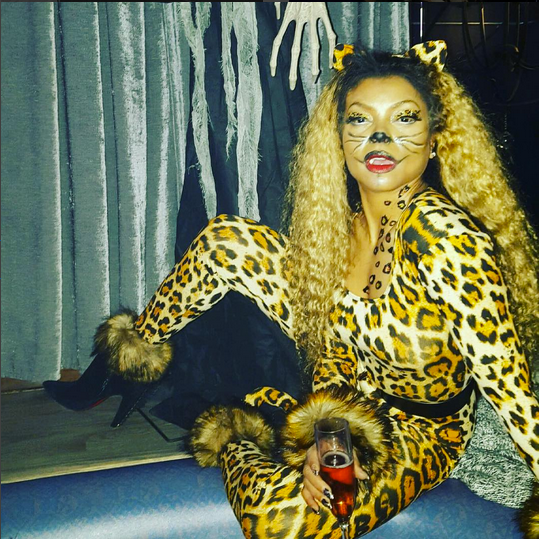 Taraji P. Henson slayed as a kitty kat.....but nope, not Boo Boo Kitty.
Meagan Good also rocked a super cute kitty costume.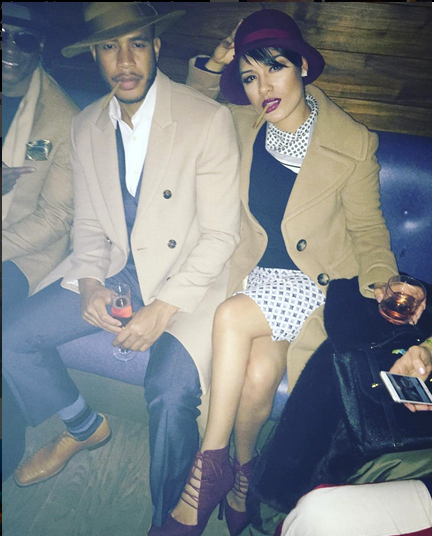 "Empire" stars and new fiances Grace Gealey and Trai Byers went as Bonnie and Clyde.  Kinda sexy.
Gotta love Kevin Hart for this.  He and Eniko saluted Martin Lawrence (and Gina)....and nailed it.
LeBron James dressed up as Prince and even sang his songs on stage at a Halloween party.  His Cavs teammates also dressed up for some fun.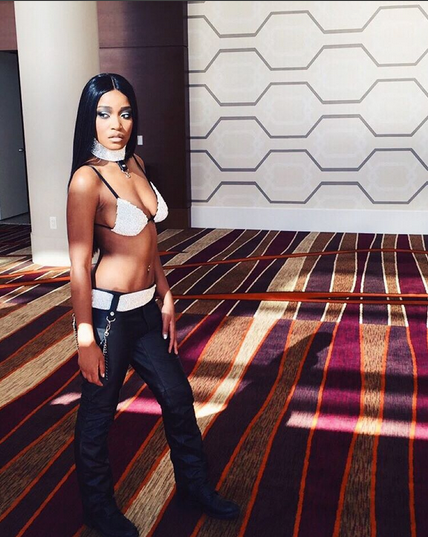 KeKe Palmer went all out as Aaliyah from the "Try Again" video.  And she beyond nailed it.  Check out the video below:
KeKe killed it.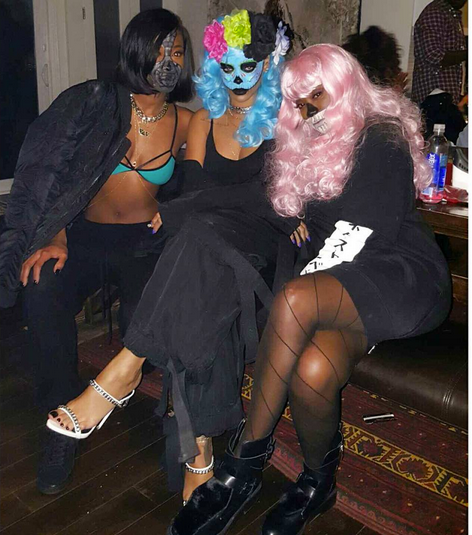 Rihanna hit up a Halloween party in a blue wig and mask with her homies.
Get more videos of more of our faves below including Rihanna, Sebastian Thomaz and more:
Bash
Hit the gallery below for TONS of celebrity Halloween costumes!
Photos: @justjash/Instagram