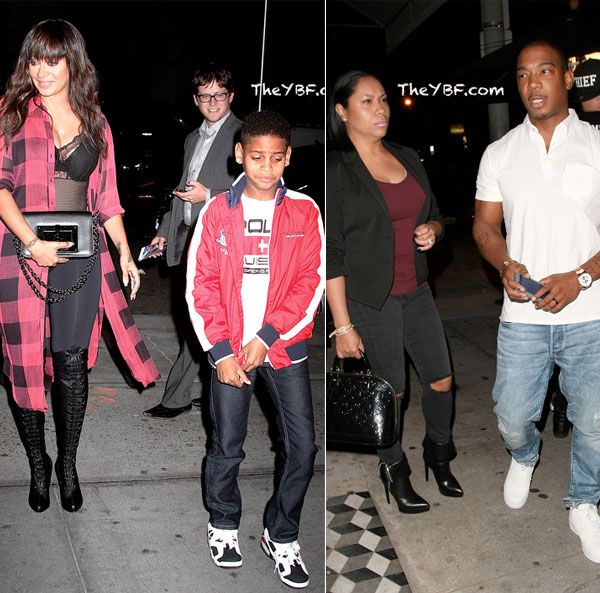 In today's round up of candids, we have flicks of LaLa Anthony and her son Kiyan Anthony in NYC, Tamar Braxton and Vince Herbert in Beverly Hills, and Ja Rule along with his wife Aisha Murray in L.A. dining in L.A. Peep the pics inside….
The 2015-16 NBA season has arrived. Which means, WAGS and the kiddies will be flocking courtside to cheer on their husbands and dads.
Last night, LaLa Anthony and her cute son Kiyan Anthony made their way to Madison Square Garden to check out Carmelo Anthony hit the court for the New York Knicks' season opener against the Atlanta Hawks.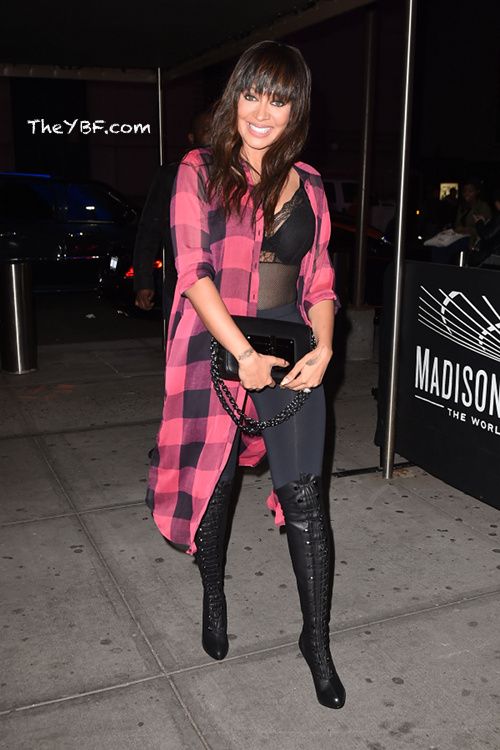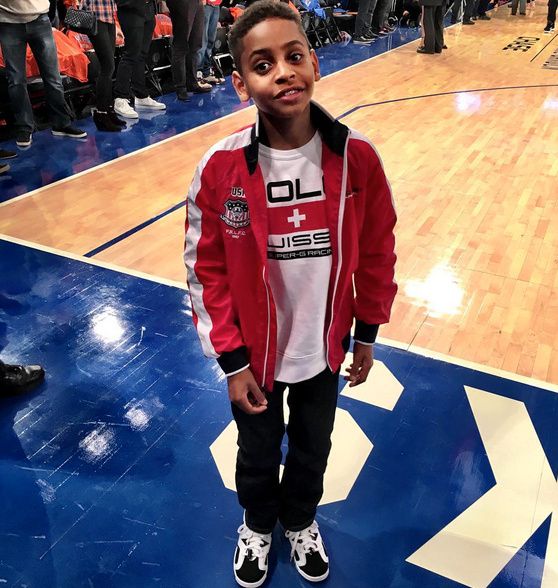 The mother-son duo was color coordinating, both rocking the color red. Kiyan is like the perfect mix of Carmelo and LaLa.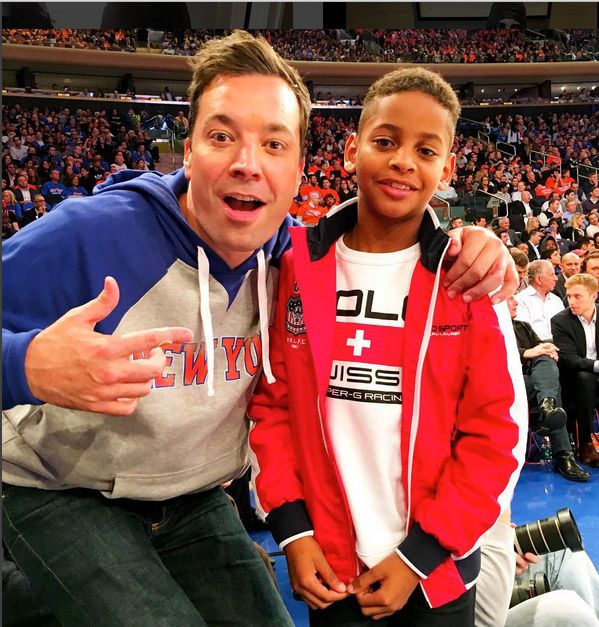 Inside, Kiyan chopped it up with lade night TV host Jimmy Kimmel before snapping a pic. Fun times.
And before the game....
LaLa posed it up for the 'gram. Loving this sexy casual look.
On the west coast....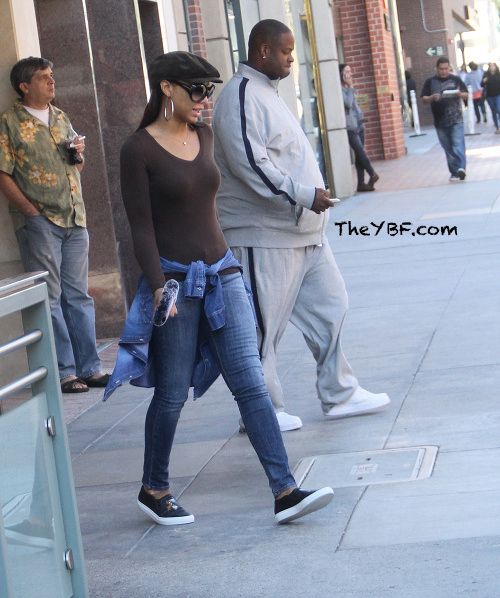 Singer/reality star Tamar Braxton, rocking her Givenchy sneakers, and her hubby Vince Herbert were spotted leaving a doctor's office in Beverly Hills. We wonder if Tamar had her vocal cords checked for tonight's show. She's set to hit the stage with Mary J. Blige on her "MJB Live!" tour, which kicks off at the James Brown Arena in Augusta, GA tonight.
Slay-Tay is SNATCHED by the way.
Oh…and the "Braxton Family Christmas" album was released on Apple Music and Target today. Go cop that.
Elsewhere….
New reality stars Ja Rule and his wife Aisha Murray, who star on their new MTV docu-series "Follow the Rules," went on a date last night. The twosome hit up celeb hotspot Craig's restaurant in West Hollywood.
The Queens native recently chopped it up with VIBE magazine where he addressed the #BlackLivesMatter movement. He said,
"If Black Lives don't matter to Black Lives, who the fuck else is it going to matter to?" Ja asks sternly. "So I know it all starts with us. I want to see bigger movements. I don't want to see Black on Black on violence no more. I want to see us root for each other, and I want to see us be happy to see the next man win. And it starts with messages like this that I'm sending. I don't have no malice toward that Black man that I had drama with. I wish him all the success in the world."
The father-of-three also touched on squashing his beef with longtime nemesis 50 Cent. He said there is no beef between him and Fif and he wishes him nothing but success. He spilled,
"The more positive, successful Black men we have, the more chance we have to break the cycle. And I think we should all get on board," says Ja about setting good examples for the youth. "I think we should all root for each other and not tear each other down."
Nice! Now, if only his frenemy 50 would follow suit.
Photos: Splash/LaLa's IG