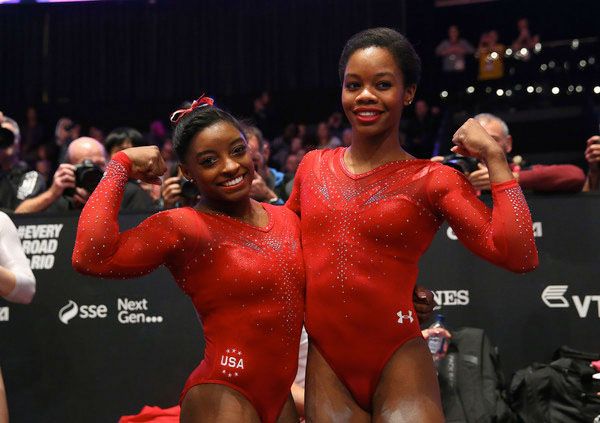 They came. They flipped. They conquered. That's that #BlackGirlMagic! Get the deets on gymnasts Simone Biles and Gabrielle Douglas' history making wins at the World Artistic Gymnastics Championships inside….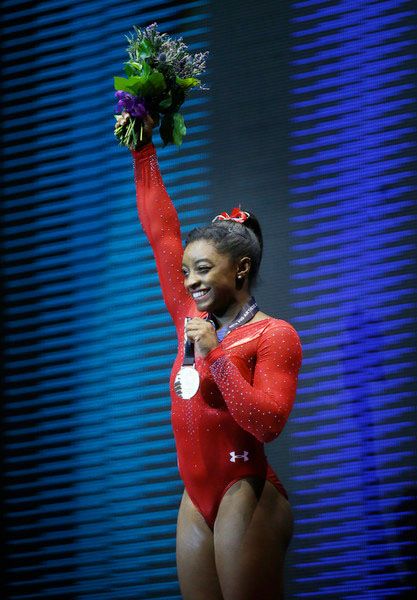 A TRIPLE threat is coming through!
18-year-old Simone Biles rolled up to the 2015 World Artisitc Gymnastics Championships at The SSE Hydro in Glasgow, Scotland yesterday like a boss and took home the win! But that's not all. Simone's name went down in the history books after she became the FIRST woman to win three world all-around titles in a row. Read it again: She became the FIRST woman to win three world all-around titles in a row! YASSS!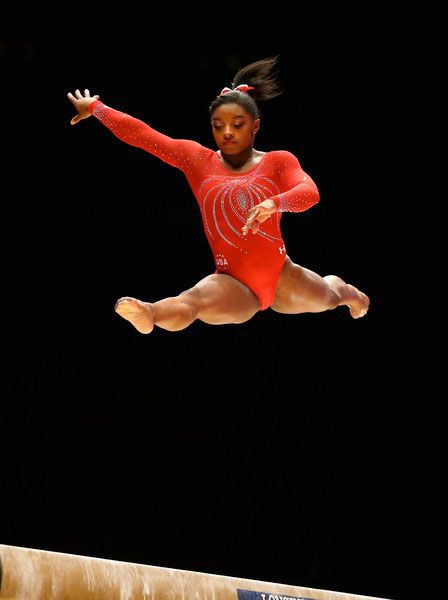 Simone gushed to the media after her win, "Everyone wanted the three-peat and I wanted it, so tonight I felt the pressure and it wasn't my best meet." She continued,"What surprises me is that it was a bad meet for me and to still come out on top with the largest margin of victory (of my three titles) was really crazy because I could have done so much better."
Won't he do it?!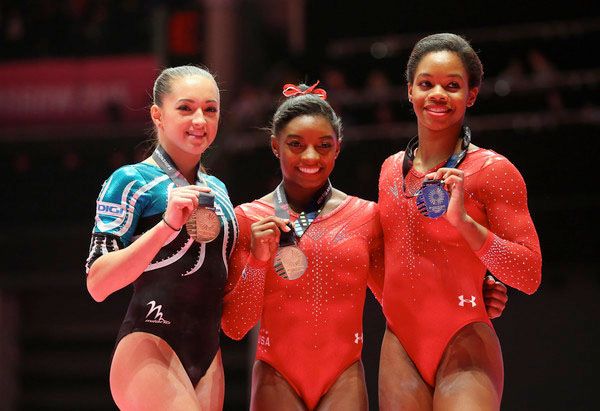 Coming in (very close) second place and nabbing the silver medal was Olympic gold mentalist Gabrielle Douglas, coming fresh off a 2-year break. She trailed behind Simone by 1.083 points. If you didn't know, Gabby is known for becoming the first Olympic women's all-around champion to medal at the World all-around competition since 1981. AND she's the first African-American to win the individual all-around event.
When asked about her comeback, she said, "I really wanted to prove everyone that my comeback was real. It wasn't fake. It wasn't for the fame."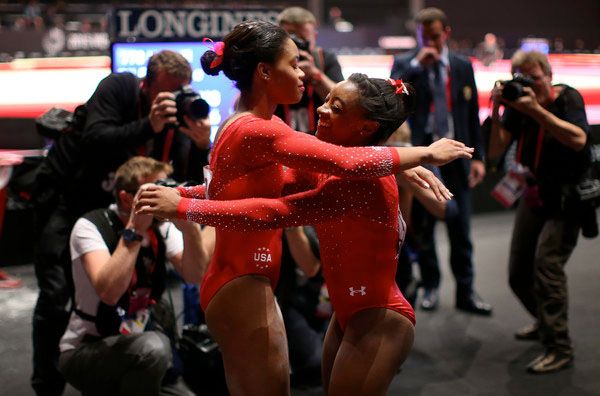 These ladies gave all they had and came out victorious.  We're SUPER proud of them.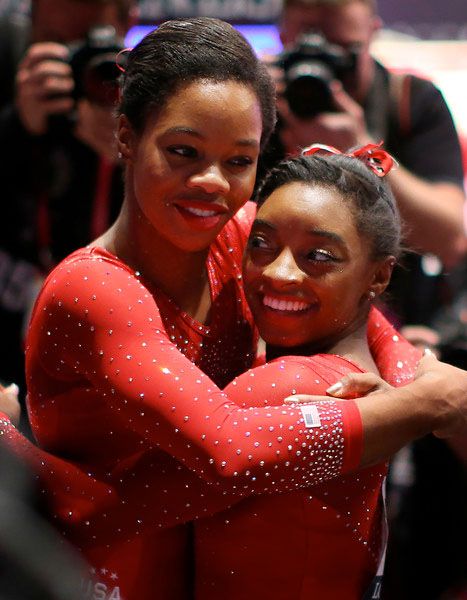 Loves it! 
Peep some of their floor and beam work along with their post-competition interviews below:
Photos: Getty