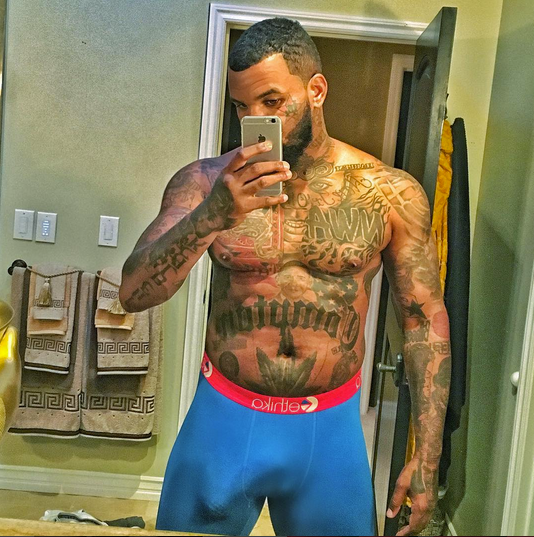 The Game set Instagram on fire late last night with his newest #MeatPrint pic.  Obviously, it's NSFW.  Get it inside, plus his epic hashtags, plus new music and visuals from Tinashe and Fetty Wap...
We're not sure why The Game is playing with folks' emotions like this, but the rapper & VH1 reality star is doing the most over on Instagram.
Apparently, he's trying to singlehandedly bring back #EggplantFriday even though IG isn't allowing it.  So Jayceon Taylor made his hashtag #MeatPrintPapi go viral. The Documentary 2 rapper posed it up in a bathroom selfie -- with Versace towels in the background -- showing off his blue & red boxer briefs that are barely containing his eggplant. He said:
Let's just assume, I thought today was Friday or #ThrowDatAZZbackThursday #WhoCaresWhatDayItis I say it's #FineNiggaFriday because I know you gone be double tappin this mothafucka til tomorrow anyway......#SoGoneTagYaGirlfriends #ScreenShotIt #LickIt #PullThemPantiesToTheSideAndGetReadyForThe #HalloweenEdition #CuzHalfYallScaredOfTheDickAnyway
Then THESE hashtags of his had us and our THOTTY thoughts ready to jet out on the first flight to THOTlandia. *fans self*:
#WhereverYouAtInTheWorldDatPussyBoutToBeWetYouHearMe #iSaidDoYouFuckinHearMe #OkThen #TakeYourIndexAndMiddleFingerAndMakeAGun #ThenPutTheGunInsideYouAndPullTheTrigger #EaseItOutAndPutSomeOfThatStickyIckyOnThatPearlTongue #TiltYaHeadBackAtAn80DegreeAngleAndSpreadYourLegsFarAsTheyGo #ThenLickYaFingersRealSlowAndGrazeThatPearlForMe #BackAndForthRealGently #CloseYaEyes #AndImagineMeSlidingInThatThangRealSlow #AndAsSoonAsYouGetReadyToBustYour1stNut #iPullOutAndGoDownTownAndCatchItWithMyTongue #ThenISlideBackUpAn...... Oh shit the Patriots game on, gotta go ladies !!!! Oh' & my boxers #ThatsHowIDocumentary2 #MEATPRINTPAPI #DropsMic
This guy....
 
In other music-related news, Tinashe just released the Behind The Scenes video for her upcoming video "Player" featuring Chris Brown.
Looks like the "2 On" chick and her dancers will be dance battling it out while she gets hot and steamy with Breezy. The full video is expected to drop this upcoming Monday and the song appears on her upcoming album JOYRIDE.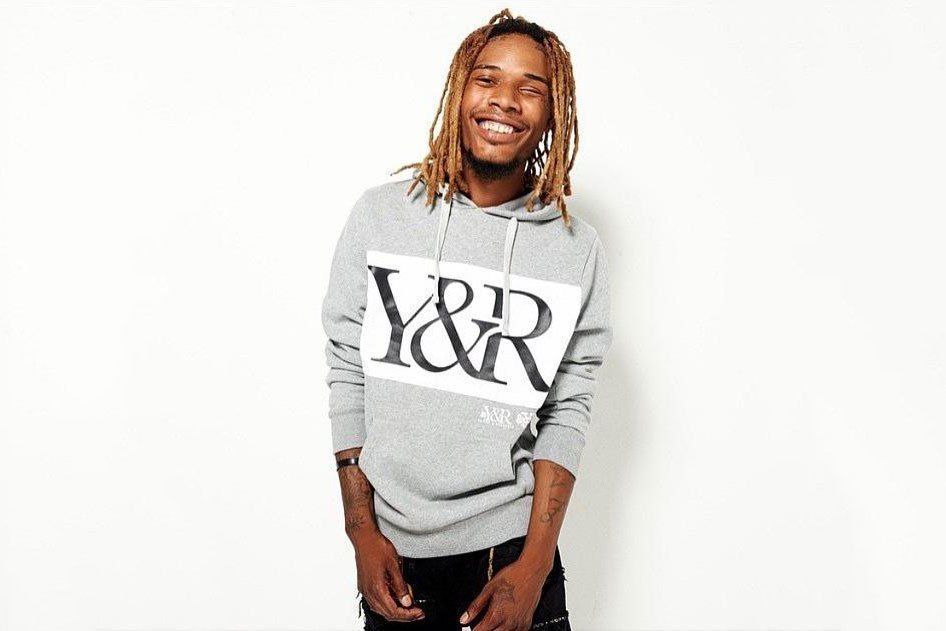 Fetty Wap has a new track.  In the midst of his motorcycle accident recovery, the Jersey rapper has dropped a collabo mixtape with French Montana called Coke Zoo and just leaked this track "In My Ways," produced by Peoples and Shy.
Check it below:
If you're a Fetty fan, you'll like it.
Photo: Game's IG