In an unprecedented move, Rihanna and her upcoming Anti album are getting tons of support from Samsung.  $25 million worth.  We've got the deets inside, plus a look at her totally NSFW extended BBHMM video that makes any Halloween movie look PG-13.
Samsung betta have Rihanna's money....because we've all seen what happens when you try to play her out over her coin.
It was just announced that RiRi will be releasing her upcoming Anti album in a less traditional way.
This time around, she's taking a page out of The Roc head honcho Jay Z's book and teaming up with Samsung to sponsor her entire roll out and release.
Remember when Hov dropped his Magna Carta Holy Grail album via Samsung devices only thanks to his $5 million deal with the company?  He went platinum in a week thanks to Samsung's pre-purchases of the album.
It looks like Rihanna may be headed down the same route.  Ri herself nor Samsung have yet to comment, but The NY Post reports the pop star "reached an unprecedented $25 million deal to sponsor Rihanna's upcoming album and tour."
The Post revealed she will be releasing the album in the next few weeks, just in time for the Holidays, and the delay was due to her last minute changes.
The Rihanna deal follows seven months of talks and is the biggest music-marketing tie-up in recent memory. Hammering out the details took longer than expected in part because Rihanna made some last-minute tweaks to the album, sources said.
This is how the deal -- reportedly brokered by Jay Z and Jay Brown who have been spotted leaving the Samsung offices many times recently -- will play out:
Samsung wants to use Rihanna to help promote its Galaxy line of products and wants exclusive use of Rihanna-related video content to release via its Milk Music radio service, sources said. An open question is whether Jay Z's Tidal streaming music service will gain any exclusivity given that Rihanna is a backer.

Samsung, which has also cut deals with NBA player LeBron James, will be integrally involved in any Rihanna tour, sources said.
Sheesh.  This is the first deal of its kind, and sounds like a super profitable almost 360-deal that, for once, makes sense for the artist and cuts out the label middleman.  Game changer. 
Of course, other companies are pissed.
The deal is bad news for marketers, said one source, noting that few have pockets deep enough to afford such multi-million dollar global tie-ups. "No-one wants to have $25 million deals in the market place," said a source.
Oh wells.
We hear Adele was looking to sign a similar deal for $30 million with Apple, but they declined.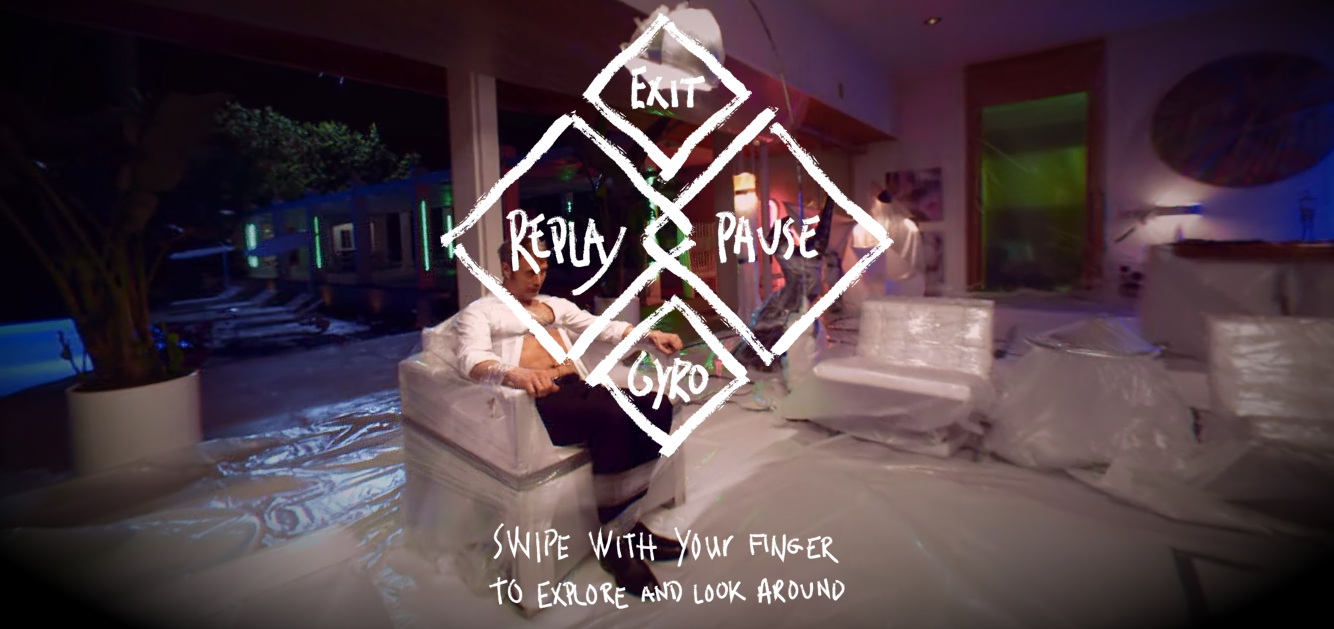 In other Rihanna news, if you thought her "BBHMM" video was too much for tv, this extended version on her brand new app (that is conveniently available on Samsung devices and Google Play) will have you praying to the Gawds for forgiveness.
Ri is rocking a clear, latex dress that puts all her tatas on full display as she provides a 360-dgree view of how she continues the torturing of Mads Mikkleso, who plays her accountant.  Even Huck from "Scandal" would blush from this ish.
Check out the clips below, if you're brave enough, or check it out in full over at the makers of this concept, Stargate.
#BBHMM by @Rihanna app version (Part 1) pic.twitter.com/xRMzzlCLq2

— Rihanna News (@RihannaDiaryPL) October 29, 2015
#BBHMM by @Rihanna app version (Part 2) pic.twitter.com/OQPF9i9uJM

— Rihanna News (@RihannaDiaryPL) October 29, 2015
#BBHMM by @Rihanna app version (Part 3) pic.twitter.com/4Q7MKAS7Q4

— Rihanna News (@RihannaDiaryPL) October 29, 2015
#BBHMM by @Rihanna app version (Part 4) pic.twitter.com/7xxkfYjqyP

— Rihanna News (@RihannaDiaryPL) October 29, 2015
Photo: Getty