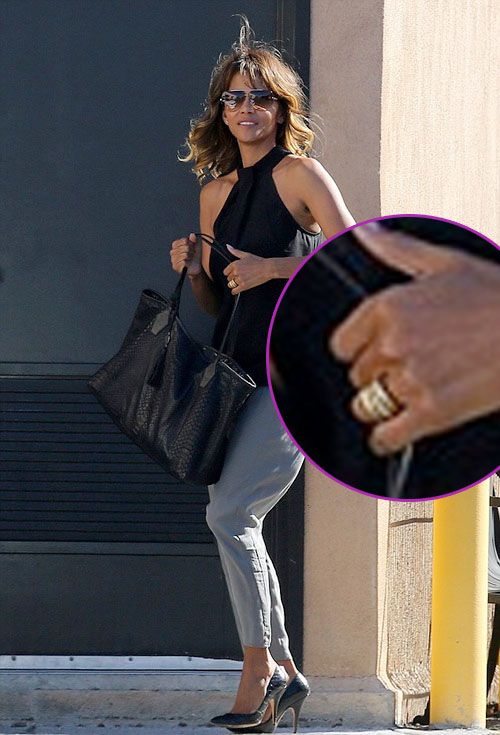 Well this is interesting. Halle Berry was spotted for the first time since new broke that she's getting a divorce from husband Olivier Martinez. And she was wearing a ring on her wedding ring. Check it inside…
She's newly single and possibly ready to mingle.
Former "Extant" star Halle Berry made her first public appearance two days after filing for divorce from her husband/son's father Olivier Martinez, officially putting an end to their two-year marriage.
By the way, Halle filed for divorce from Olivier TWICE…once using aliases and the other using real names. Technically it was the same filing though as the case number remained the same.
Olivier has also filed his own paperwork.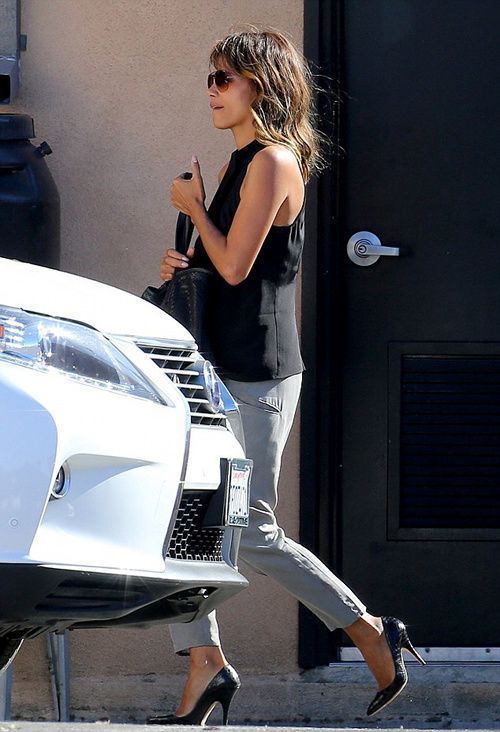 Today, the 49-year-old actress was seen leaving the office of L.A. City council member Herb J. Wesson Jr.'s office. And get this, chick was rocking a ring on her wedding finger! Ok, we'll admit, it doesn't exactly look like a wedding ring per say, but we find it interesting that she's wearing a ring on that finger AFTER filing divorce. You'll recall when she was supposedly happily married, she was seen without her ring on numerous occasions because she "lost it in Mexico." Hmph.
Halle and Herb have been working together to help bring awareness to the domestic violence program the Jenesse Center.
Oh...and get this...
New rumors have popped up on the Internet claiming Olivier has already moved on to a new chick. But, we're not buying it at all.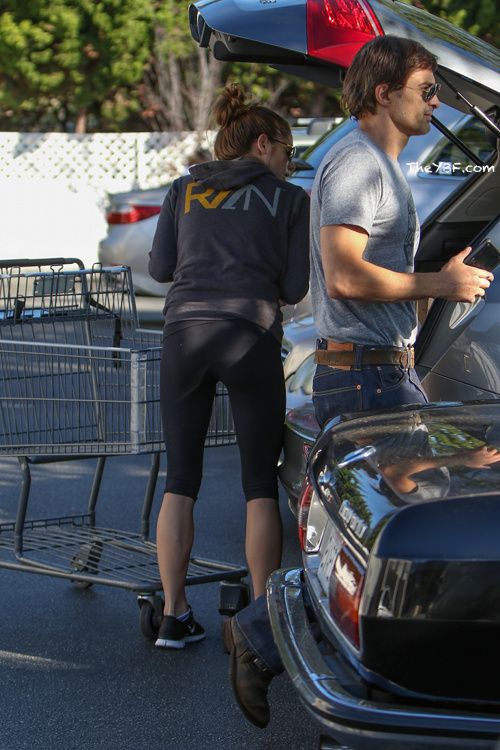 On Saturday, Olivier was spotted leaving Bristol Farms in L.A. after a grocery store run. It just so happens actress Ashley Greene (above) was also seen coincidentally leaving the store -- in her own separate car that was parked next to Olivier's- - at the same time as Olivier. Now, folks are in an uproar saying that Olivier has "already moved on," claiming Ashley is the reason he and Halle broke up. We do not believe those rumors.  Ashley also has a long term boyfriend of close to three years, Paul Khoury, who she is constantly seen with.
Back to the divorce, it's being reported neither Halle nor Olivier is seeking joint or primary custody of their son two-year-old Maceo Martinez, but rather what is in "the best interests of the child." We're sure neither are trying to go through another bitter custody battle like the one she went through with her ex-boyfriend Gabriel Aubry over their 7-year-old daughter Nahla Aubrey.
Photos: INF/Splash