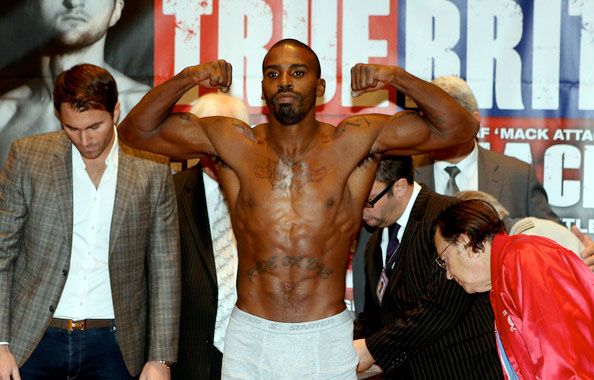 A boxer from Philly has found himself in some "ish" after a gay sex tape has emerged. The thing is Yusaf Mack is a father of 10 and claims he's NOT gay. In fact, he says he was DRUGGED before engaging in the alleged act. Deets inside…
Yusaf Mack, a former boxer from Philadelphia and self-proclaimed whoremonger, has found himself in the middle of a gay sex scandal. But let him tell it, it's NOT what it appears to be. Well, sort of.
Apparently, a new porn video has surfaced online starring Yusaf (below right), who's the father of 10 children, and two other men. But Yusaf claims he was NOT a willing participate in the film because he believes he was drugged before everything went down.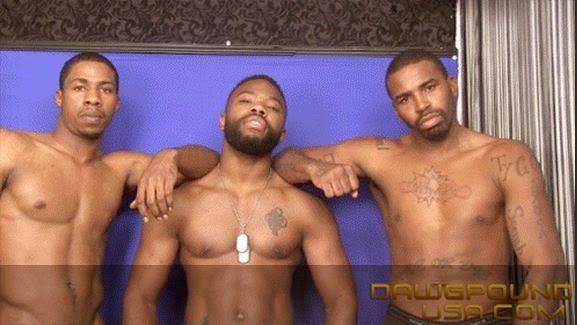 Yusaf, who's engaged to be married to a woman (chile...), told Philly.com someone hit him up on Facebook to star in a porn video. Since he could use the coins, he decided to do it and soon traveled to NYC. The deal was for him to walk out with an extra $5,000.
Upon arriving at the Bronx apartment in June with a bevy a naked women walking around, he recalled,
"I think, 'It's about to go down.' I needed a drink or something," Mack told me over the phone. "They gave me a pill and a shot of vodka. I took the pill down with the vodka."

The next thing he can recall is being on a train at 30th Street Station and someone telling him to wake up. "I don't remember getting on the train," he told me.

But Mack did later notice that he had $4,500 tucked inside his pocket.
SIDENOTE: The article points out that Yusaf could have taken GHB (gamma-Hydroxybutyrate), aka Liquid Ecstasy or "Georgia Home Boy," a colorless and tasteless so-called party drug that has been known to lower users' inhibitions and also leave them with severe memory loss.
The 35-year-old retired boxer thought nothing of it after he got paid. Fast forward to now and he's dealing with having to defend his sexuality. Yusaf said he noticed people around town were treating him differently, not speaking to him and walking right past him when they saw him in public. Finally a friend pulled Yusaf to the side and told him about the sex video snippet that was circulating around starring him and two other men. If interested, you can check out the video after signing up on DawgpoundUSA.com.
To make matters worse, some of his children (ages ranging from 3-21) have questioned him about the flick. He told the publication,
"I'm just hurt right now," he told me. "I can't really sleep at night, but I'm getting by. . . . Everybody thinks I'm going to hurt myself. I've got to stay strong for my children."
He added,
"All my real friends who really know me, know I like females," Mack added. "I'm still me. You've got to realize that the ones that are not really talking to me are the ones that probably have skeletons in their closets."
Yikes! While this is very unfortunate that he has to explain this to his children and family members, do we believe him?
EXTRAS:
1. How sweet! Brooklyn Nets rookie Rondae Hollis-Jefferson buys his mom a new house for her birthday before buying himself one. STORY.
Photos: Getty/DawgpoundUSA.com